There's a little festival called
Outside Lands
this weekend in San Francisco. But East Bay residents are probably more concerned with the new
Lil B x Chance the Rapper mixtape. 
If somehow neither of those options excite you, see below for some other weekend activities: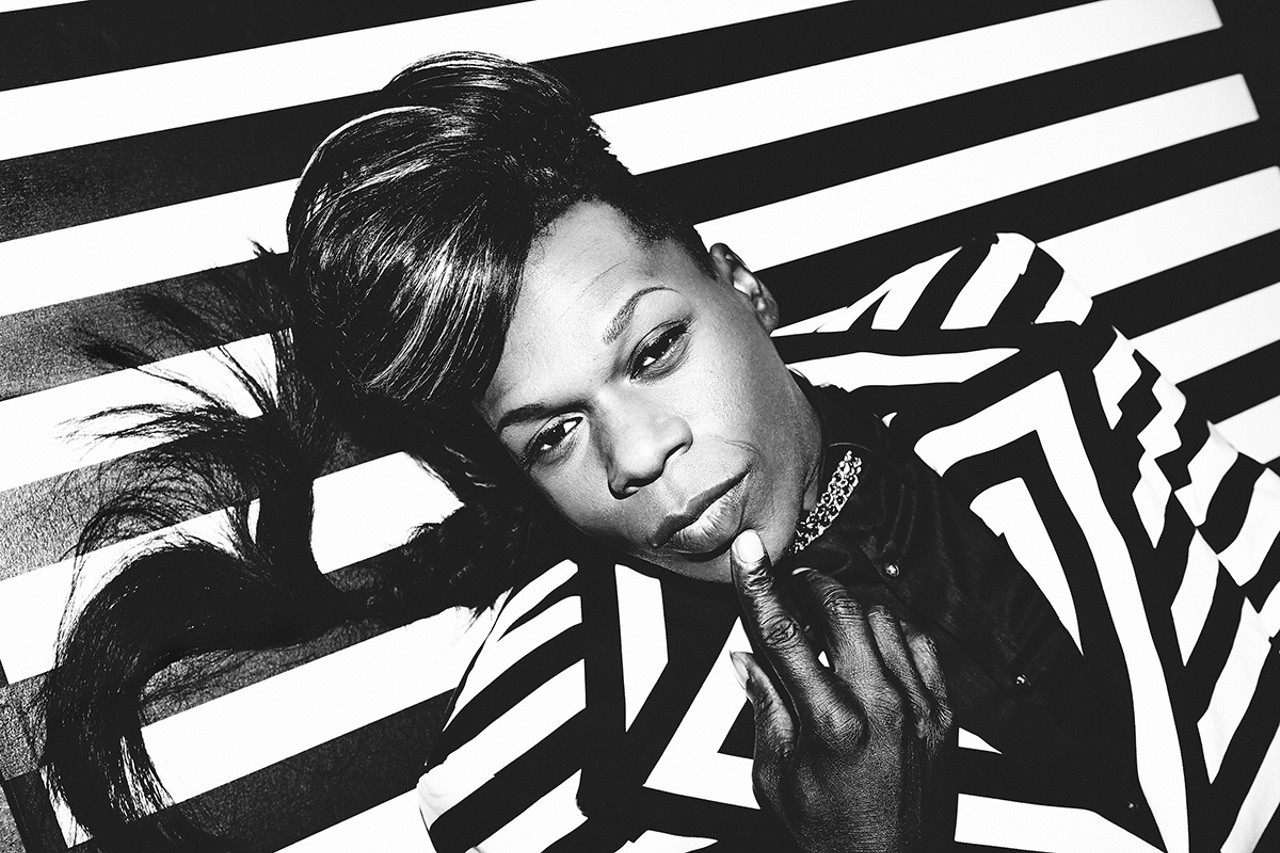 Big Freedia
Big Freedia Last year, Big Freedia performed a daytime set on a peripheral stage at Outside Lands. Festivalgoers tend to mistake behaving like assholes for letting loose, but the bounce queen Big Freedia from New Orleans and her twerk troupe properly demonstrated the way to let go of one's inhibitions. Freedia's set was practically anarchic, with the dancers grabbing stage scaffolding, nearby ladders, and other such random fixtures in the interest of working props into their incredible dancing. As a queer rapper steeped in the Wards of New Orleans, Freedia is an inspiration, and each of her performances reflect the central tenet of her new book, 
God Save the Queen Diva
: express yourself. Or, to invert that old Funkadelic cliché, free your ass and your mind will follow. This year, Freedia is set to perform an unofficial Outside Lands after-party at 1015 Folsom on Friday
.— Sam Lefebvre
Fri., Aug. 7, 10 p.m. $15-$20. 1015.com
Halcyonaire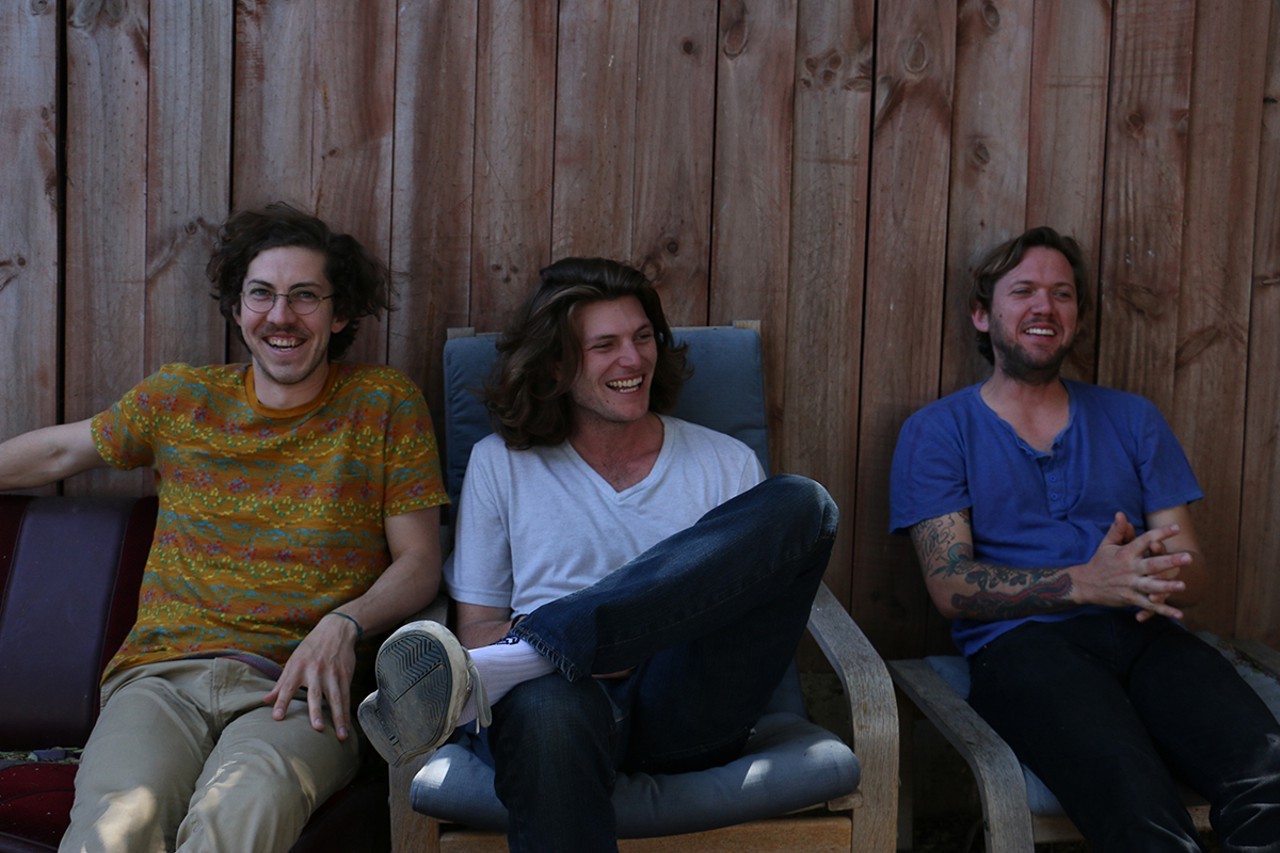 The quietly industrious and mightily consistent locals in Halcyonaire recently released World Afire, a deeply rewarding five-song EP of Americana-dusted indie rock. On it, the band uses the pedal-steel melancholy and locomotive snare of country-rock convention, offset by synthetic flourishes and passages of dissonant guitar. "Miss Lonesome" is the sort of soul-inflected piano ballad that's typically attempted by overconfident performers, but Halcyonaire's poise and formalism makes it a highlight. If Halcyonaire brings to mind Wilco, it's not just for being somewhat alt-country. Rather, the Chicago band reveres live performance, hashing out different arrangements as an ensemble, and a similar sense of hard-earned group nuance comes through on this latest group of songs. Halcyonaire appears in concert at the Night Light on Sunday.
— S. L. 
Sun., Aug. 9, 9 p.m. $7. TheNightLightOakland.com
[jump]
The Berkeley Barb at Art House Gallery 
There are many famous examples of how East Bay residents led the way in various social movements in the 1960s, such as the Free Speech Movement on the UC Berkeley campus and the early days of the Black Panther Party in Oakland. Founded in 1965, 
The Berkeley Barb
 was an underground newspaper championing the progressive politics of the day. The publication folded in 1980 but still remains online in archival form. On 
BerkeleyBarb.net
, one can peruse the time capsules from this influential period, including an article profiling current California State Senator Loni Hancock when she was a young activist vying for a spot on the Berkeley City Council, and a letter from Black Panther Party founder Huey P. Newton about women's and queer liberation. The 
Berkeley Barb
 is celebrating its fiftieth anniversary this month and will be the focus of a series of events, including an exhibition featuring artwork by Patricia Oberhaus, a former contributing artist to the 
Barb
, as well as photos from the Sixties and Seventies by Harold Adler and John Jekabson. The exhibition opens August 9 at
Art House Gallery
with a potluck from noon to 3 p.m.
— Nastia Voynovskaya
Aug. 9-1. Free. BerkeleyBarb.net
People's Secret History
A sleekly designed poster has an authoritative voice. We're culturally conditioned to listen up when we see nice fonts and well-placed wording. In the People's Secret History: Group Show, which is coming to EM Wolfman Small Interest Bookstore (410 13th St., Oakland), artists leverage that aesthetic correspondence to legitimacy to amplify narratives from radical history that are often discredited. At this point, academic attention has been brought to the social underdog's version of history — which would have been left out of textbooks in the past — but there are still many stories left unheard. Referring to these stories as "secret histories," the artists in this group show are ready to reveal them in the form of informational posters — a style inspired by the Just Seeds Artists' Cooperative poster series. Some of the featured stories challenge the dominant narrative of history to such an extent that they might even be deemed "conspiracy theories." This show offers an opportunity to test to what extent perspectives that you might have questioned before become believable when presented with ad-like aesthetics. There will be an opening reception on August 6 at 7 p.m. with performances by Grey & Grey and Bad Carl Sagan.
— Sarah Burke

Aug. 6-31. Free. 
WolfmanHomeRepair.com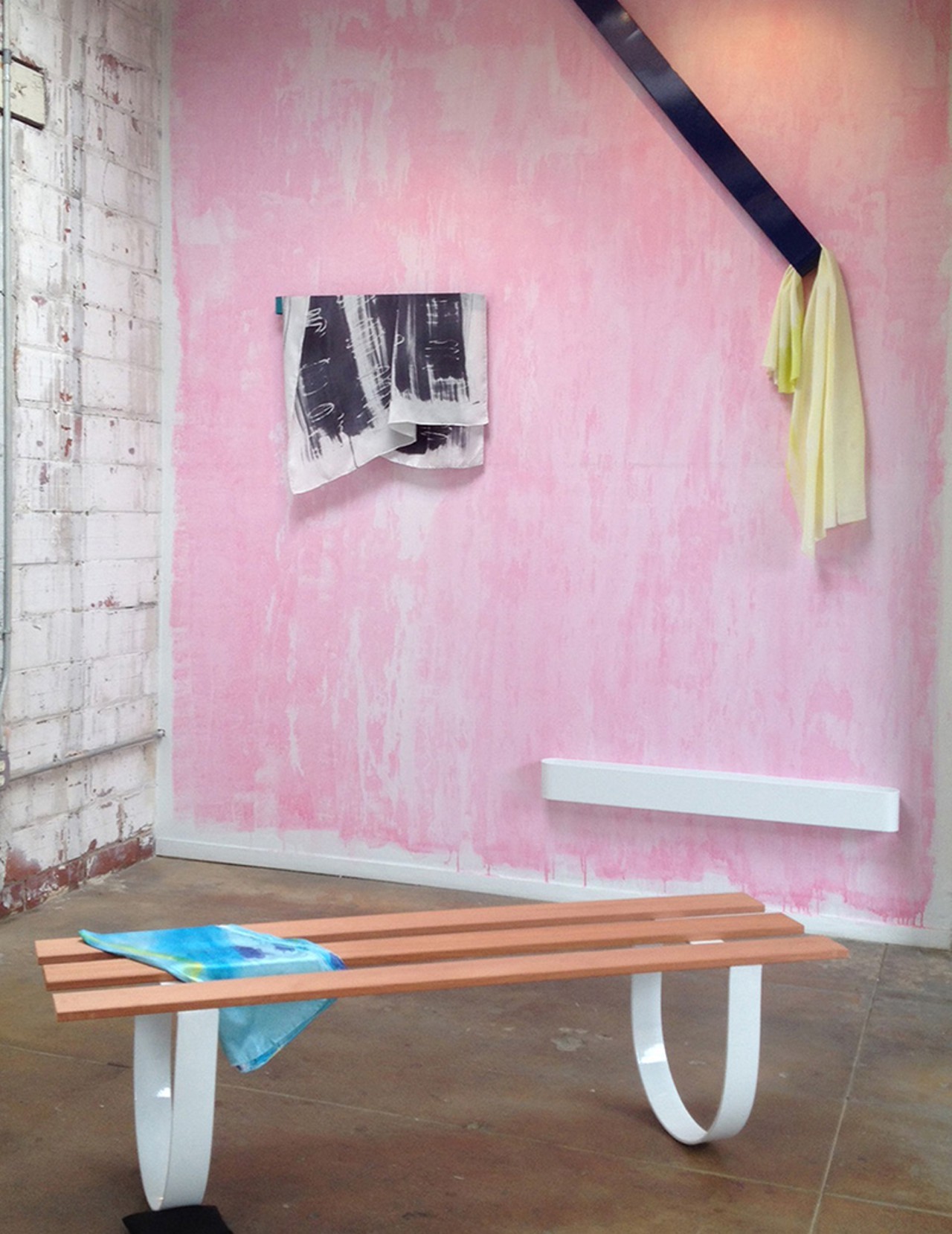 no uniform
Artist Lana Williams' current solo show at Interface Gallery, entitled 
no uniform
, is inspired by "no uniform Fridays" at the school she attended during her youth, when she would negotiate the opposing desires to both stick out and fit in. More abstractly, that translates to an interest in the ways in which certain materials and aesthetics connote value. In 
no uniform
, Williams explores that concept through abstract painting, testing to what extent she's able to dismantle traditional systems of value through aesthetic argument. Williams also expands on her painting practice with sculptural installations. By using shiny metal bars to create streaks across a wall that she has thinly painted pink, placing a bench-like sculpture in front of it, and hanging painted silk scarves throughout, Williams turns the entire gallery into an immersive analogy for her paintings. The palette and style are similar to her work on canvas, but the shiny materials contribute a new dimension that begins the conversation about value. With an exciting use of gallery space, 
no uniform
constitutes an invite into a warped reality that is worth accepting.
— S.B.
Through Aug. 16. Free. InterfaceArtGallery.com
If your pockets are feelin' light and you're still yearning for more suggestions, we've got a ton, and these ones are all
FREE!
We're Hungry: Got any East Bay news, events, video, or miscellany we should know about? Feed us at
[email protected]