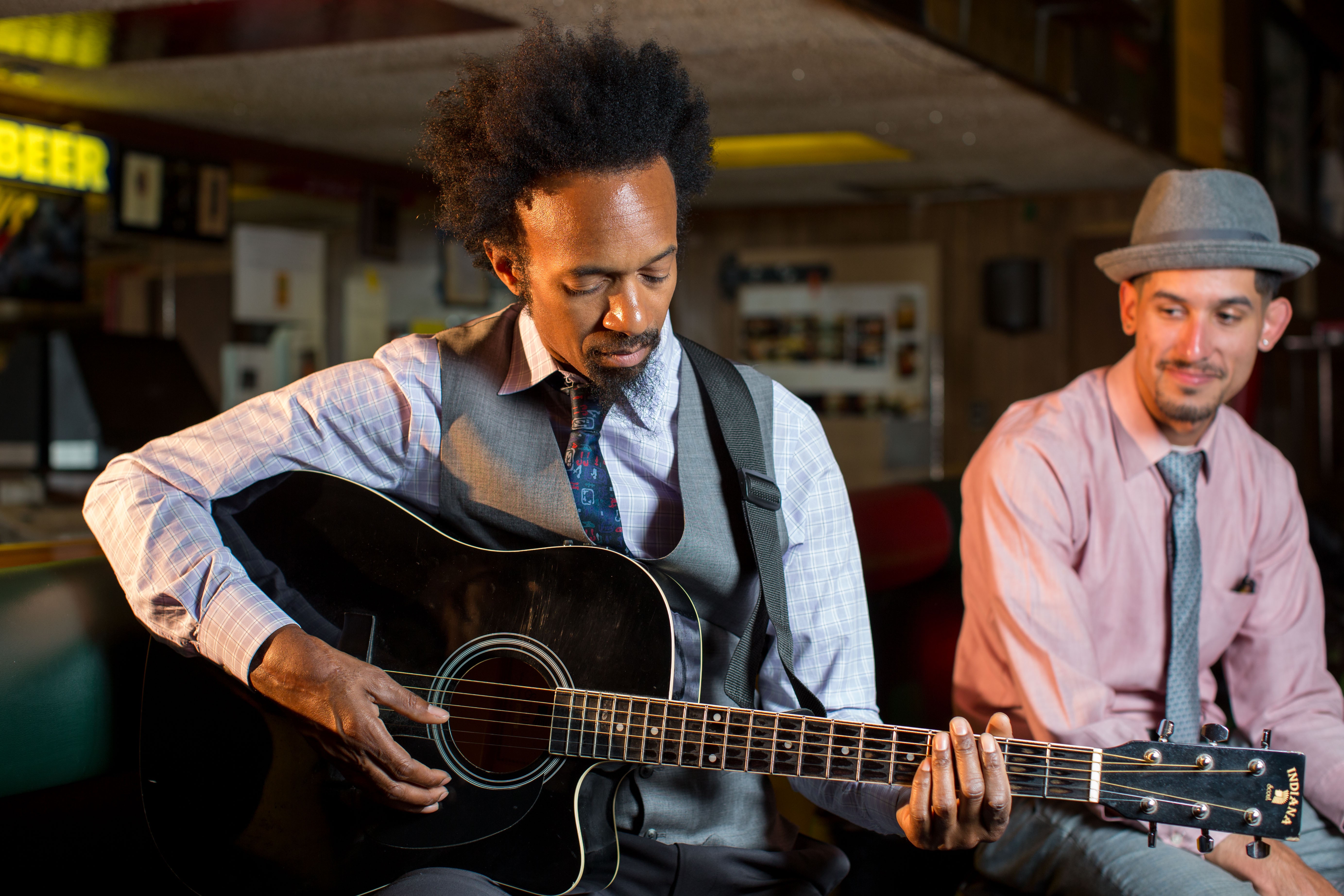 Earlier this afternoon, Fantastic Negrito and two members of his entourage were detained by San Francisco police officers at Outside Lands Music and Arts Festival after the Oakland-based roots bandleader said an intern arranged to sell his crew credential on Craigslist. Fantastic Negrito's scheduled performance at the festival, which followed his victory in NPR's Tiny Desk Concert Contest earlier this year and nationwide praise, was cancelled.
"I showed up and got swarmed by SFPD and stuck in a paddy wagon before I knew what was going on," said Dphrepaulezz, who was recently
awarded Best Roots Bandleader
by the
Express
. "They came at us like it was a drug bust because this broke-ass kid decided to make a buck."
[jump]
Dphrepaulezz said that shortly after arriving at the festival, officers detained him, a local concert promoter and friend named Alistar Monroe, and an intern named John Beckmeyer. The intern immediately confessed to arranging the sale of his crew credential through Craigslist and emphasized that he acted alone, Dphrepaulezz said, but the officers handcuffed all three and placed them in squad cars – where they remained for three hours.
Dphrepaulezz, who has extensive scarring and a steel pin in his shoulder as the result of a car crash in 1999, said that a medic advised the officers to move his arms to the front of his body and handcuff him in that position. The officers declined the medical professional's advice.
Dphrepaulezz said that all three individuals were cited for violating San Francisco Police Code 869., which pertains to unlicensed peddling on the street. It's applicability to ticket scalping has been
disputed
, since the code does not extend to online transactions.
A police spokesperson
told
the
San Jose Mercury News
that the department was tipped off by Another Planet Entertainment about someone selling artist credentials online, but it's unclear why police detained all three individuals for such a lengthy amount of time.
It's noteworthy that ticket scalpers were plentiful outside the festival gates, often advertising their wares within earshot of apparently indifferent police officers.
"All the cops were like, 'We saw you on the news earlier,'" Dphrepaulezz noted. "I was going to do a great show today but I ended up cuffed with my hands behind my back."
Outside Lands officials did not respond to a request for comment.