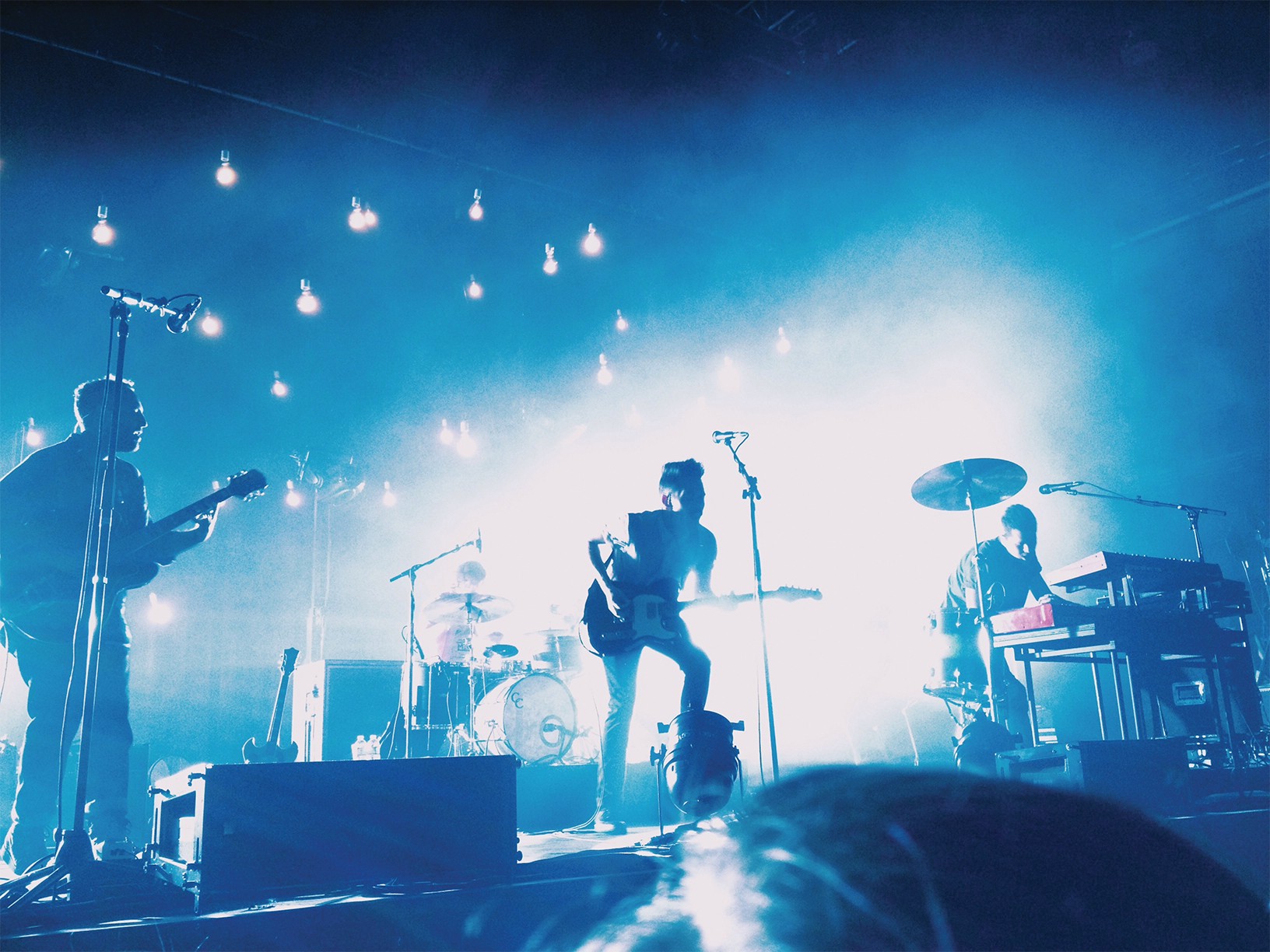 With Bay Area housing prices continuing to skyrocket and a rental market that continues to be tight, it's no wonder minimalism is such a buzz word these days. We literally don't have enough space to fit all of our stuff. On the bright side, it turns out, all that stuff doesn't make you that happy, anyway. A 2014 study found that experiential purchases tend to make people happier than material ones. So instead of fretting over the perfect item for your friend or family member this holiday season, why not create memories instead of clutter? Here are some ideas for the person who has everything — or, at least, a limited amount of closet space.
Relax Already
It wasn't too long ago that disconnecting from the outside world was as easy as ignoring a phone call. But escaping in the modern world can be a lot trickier. If you know someone who can't eat a slice of pizza without checking their smartphone, think about giving them the gift of yoga. Recent studies have linked practicing yoga to easing anxiety and depression. Namaste Yoga (ILoveNamaste.com), which has locations in Oakland and Berkeley, has an introductory deal: three weeks of unlimited practice for $39. Or, if yoga isn't their thing, try buying them a gift certificate to Kabuki Springs and Spa (1750 Geary St., San Francisco, KabukiSprings.com). The communal baths ($25) include access to the dry sauna, steam room, and both hot and cold pools, as well as free salt scrubs and tea.
See Live Music
According to researchers, the happiness you get from experiential purchases happens well before the event takes place. It turns out that looking forward to events makes people happier than waiting for a physical gift. On top of that, researchers in Australia found that people who go to concerts are happier than those who don't.
Luckily, you don't have to look far to find a concert that will brighten up the post-holiday months. If you're buying a gift for an elitist indie rocker, Real Estate will be filling the Fox Theater (TheFoxOakland.com) with its dreamy, mid-tempo tunes on Feb. 24. For those more into avant-garde pop, Lorde will be playing the Oracle Arena (OracleArena.com) on March 13. And for that trend-setting friend, an up-and-coming artist at The New Parish (TheNewParish.com) or an underground act at 1-2-3-4 Go! Records (1234GoRecords.com/events) will likely provide a more meaningful experience than fiddling with any gadget.
Explore Oakland's Estuary
If your gift recipient is more into fresh air and wildlife than earplugs and guitars, don't worry; the East Bay is full of activities for the outdoor enthusiast. Take them on an adventure through the Oakland-Alameda Estuary, where you'll see local wildlife, bobbing houseboats, and giant ships. California Canoe and Kayak (FareHarbor.com/calkayak) hosts various classes and tours, from kayaking to paddle-boarding. See Oakland in a completely new light with a nighttime kayak tour under a full moon ($89). No previous experience is required, and you can even bring your dog along, as long as it's tiny and well-behaved. Afterward, buy your special someone a drink at Heinold's First and Last Chance Saloon (48 Webster St., Oakland). The bar's dimly lit ambience and famously slanted floors make for a perfect place for discussing — and embellishing — the day's happenings.
Get a Taste of the Local Beer and Wine Scene
If your gift recipient likes craft beers — and who doesn't? — take them on a tour of Oakland and Alameda's blossoming brewery scene. The cities have become hot spots for beer drinkers, hosting more than a dozen breweries, many of which have outdoor patios and tasting rooms. In Alameda, Faction Brewing (2501 Monarch St., Alameda, FactionBrewery.com) offers a beautiful view of the bay and locally made beers, ranging from German-style Pilsners to hoppy IPAs. If you're feeling overwhelmed by the list of breweries, check out Whole Brew World (WholeBrewWorld.com), which pairs you with a knowledgeable tour guide who will bring you and your recipient to some of their favorite spots.
And if your recipient is more of a wino than a beer drinker, you're in luck. There's a slew of urban wineries in Oakland and Alameda as well, and what better way to experience them than by bicycle. East Bay Winery Bike Tours (EastBayWineryBikeTours.com) takes guests on a chill ride through Oakland and Alameda, exploring the cities' urban winery scene along the way ($99 per person). You'll stop and taste wines at local spots, get a slight buzz, and maybe even see parts of town you haven't seen before.