Happy new year, weekenders. It's 2015! Soak in that fresh potential and novel excitement that's in the air. If you get a chance to take a break from all of the exercising, healthy eating, and budgeting that you're definitely, absolutely going to continue throughout the whole year, then try to make it over to some of these events we've rounded up for you. You've had a fabulous year of event-going, haven't you? Here's to another. 


Julia Lewis
The local producer known as Julia Lewis, whose name is actually Benjamin Falik, recently issued the EP,
The Space Between Us
, online, along with a video for his most distinguished track yet, "You Were My First Love," which features Saint Tiimbre. A chilling and highly restrained track, "You Were My First Love" pits intermittent, rattling high-hats and syncopated metallic clinking against a weary synth swell and melodic kick drum. The video direction, by Southern California collective Snow Beach, is similarly slow to unfold, depicting a beach setting rendered alien by inventive cinematography. With the textural sensibility of contemporary ambient music and a handle on the beat-making prowess of left-field R&B production, Falik's work resonates like the music of acclaimed artists such as FKA Twigs and James Blake. Julia Lewis performs for free at
1015 Folsom
on Friday.
—Sam Lefebvre
Free. 1015.com




Ebb / Flow
[jump]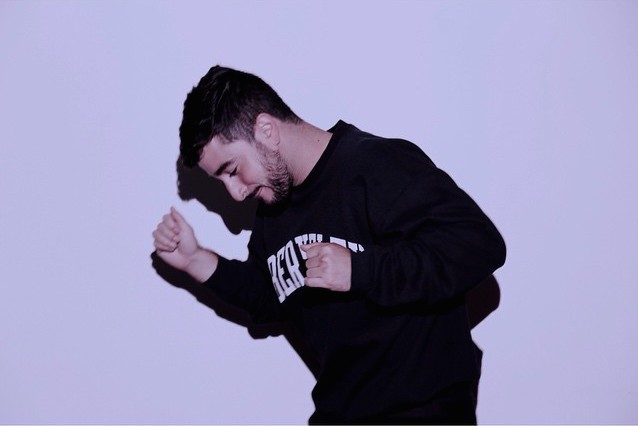 As a prompt for the juried show
Ebb / Flow
,
Pro Arts Gallery
chose the opening paragraph of Jean Genet's Prisoner of Love. In it, the influential French author challenges the ability of words on a page to elucidatelived experience, proposing that the white of the paper may possess more reality than the words themselves. With this question at hand, jurors Cesar Garcia (founding director and chief curator at The Mistake Room, LA), and Naima J. Keith (Assistant Curator at The Studio Museum in Harlem), selected submissions by fifteen artists that are meant to explore the ability of art to relay current concerns and urgencies in the Bay Area. Kevin Demery's "Black Gun Run" is the most immediately striking, with its literal imagery and pointed critique. Two mattresses — one painted black and the other scrawled with phrases reflecting false hope — are arranged as if they were haphazardly thrown to the street. Behind them, a black canvas displays a cop car painted in white, speeding in from the corner of the frame, with bodiless hands held up at the fore. The pieces contributed by Tyler Eash are more subtle. In his "Resignation of the Spirit," slabs of glass form a layered tower stacked between pillars made from fragile wine glasses and translucent cups — some placed upside down, trapping a pool of water with a single ping pong ball afloat in it. The precarious architecture could serve as a potent metaphor for either political or personal realities, encapsulating the constant fear that the world we've carefully constructed might at one point topple and shatter into pieces.
—Sarah Burke
Through Jan. 16. ProArtsGallery.com


Our Town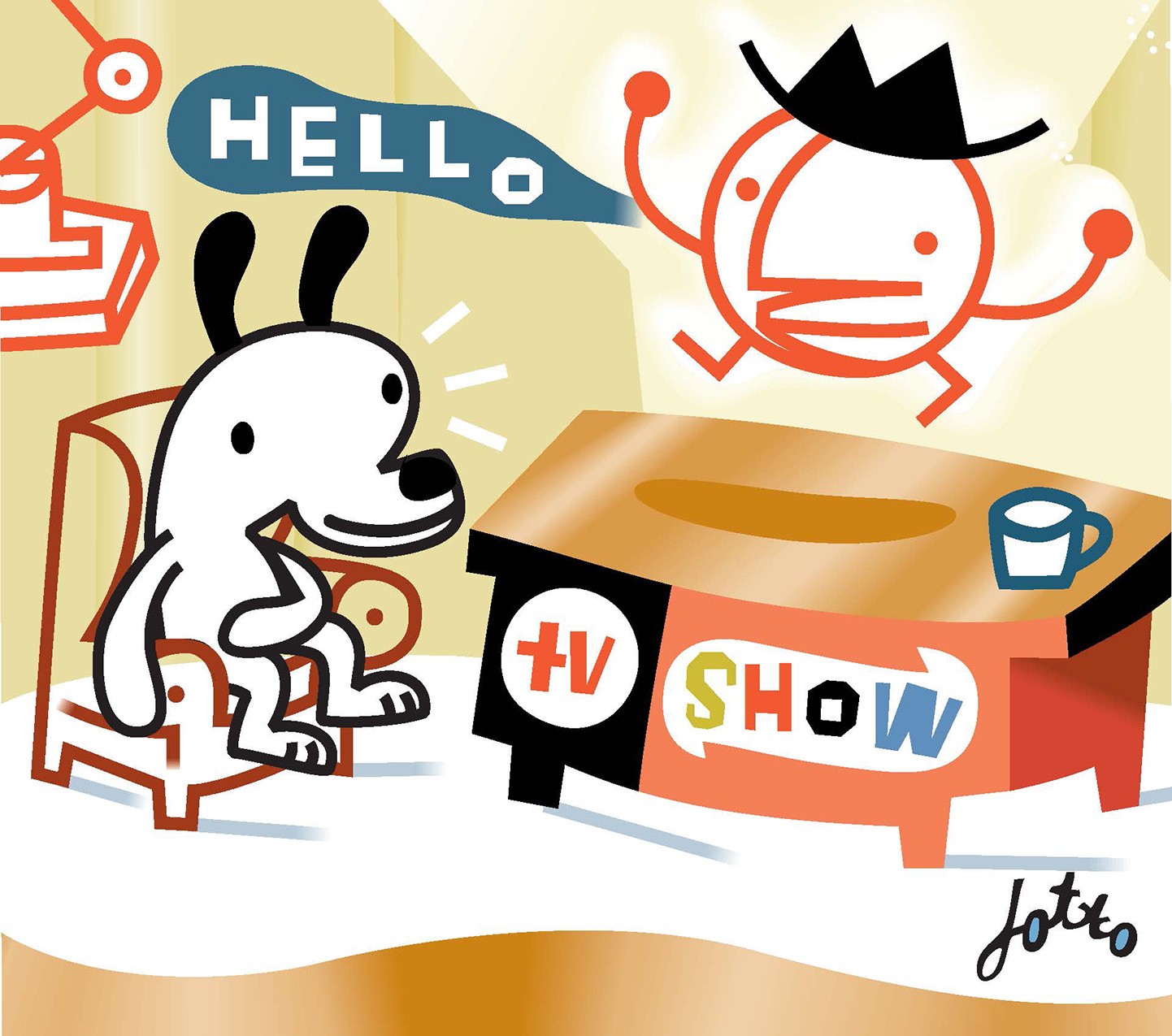 There are lots of reasons why Thornton Wilder's Pulitzer Prize-winning 1938 production
Our Town
, which takes place in turn-of-the-century New England, might resist modern adaptations: It's hella folksy, the dialogue seems like it was lifted right out of a
Leave It To Beaver
episode, and except for one drunk choir director (Christopher W. White, a real highlight), everyone seems to be just about the down-rightest folk you'll ever meet, by golly. All these elements make for great insurance infomercials, but great theater? And yet, and yet! Shotgun's cast and crew pull it off. The plot involves the goings-on of townsfolk in Grover's Corner, with two families at its center: The Gibbs and the Webbs. Steering the action of the play is a Stage Manager (the delightful Madeline H.D. Brown), who acts as narrator, interacts with the audience, and fills several small roles throughout. With
Our Town
, Wilder — who once lived in Berkeley — set out to change the conventions of theater in his time, which is why he demanded
Our Town
be free of a set and scenery, and involve lots of fourth-wall breakage. The play's unconventional setup allows for a rare glimpse into the raw hearts and minds of ordinary people, and in the end, provides a rumination on the themes that we find most humbling and terrifying — life, death, and love. But also, as Wilder put it, "It is an attempt to find a value above all price for the smallest events in our daily life." 
— Anna Pulley
Thursdays-Sundays. Continues through Jan. 25. 510-841-6500. ShotgunPlayers.org


Collective Stories

The concept behind
Collective Stories
, the current show at
Mercury 20
, is simple. It's a group show featuring small, affordable works by seventeen of the twenty artists that collectively own the space. Each participant is presenting a handful of pieces accompanied by a personal statement of reflection that reveals the inspiration behind his or her practice, or an anecdote that's meaningful to his or her artistic identity. The selection represents the space's communal character, with snippets of personal stories coming together to form a dynamic narrative and display. 
Some of the most stunning work in
Collective Stories
comes from Italy-raised artist Carlo Fantin, who intricately hand-cuts portraits out of black construction paper. In his series, he portrays saint-like female figures surrounded by Catholic iconography and social media symbols, suggestively conflating internet use and religious worship. With expert manipulation of negative space, Fantin cuts the paper into a net of interconnected diamonds that vary in tightness to reveal form, like a re-imagined stained-glass window.
–S. B.
Free. Through Jan. 24. MercuryTwenty.com

J. Otto Seibold and Mr. Lunch

Mr. Lunch is a professional bird-chasing dog. In fact, he is so good that he gets invited to be on a television show to talk about his work. But, in order to get there, he has to take a plane, and he soon finds out that all dogs must ride with the luggage. So, Mr. Lunch has to find a way to keep himself calm and entertained throughout the trip.
That is the premise of illustrator J. Otto Seibold's first children's book,
Mr. Lunch Takes a Plane Ride
, written with Vivian Walsh. The 1993 debut was just the beginning of a long and fruitful career for the Oakland-born-and-based offbeat artist who has since illustrated fifteen more children's books, including many others featuring the famous Mr. Lunch —a Jack Russell terrier with a bulbous head and small black eyes. Seibold's books are popular for their wacky, retro cartoon aesthetic, which strays from conventional page compositions, and offers uncompromised originality and imagination.
J. Otto Seibold and Mr. Lunch
, an exhibit at the
Contemporary Jewish Museum of San Francisco
, centers around the Mr. Lunch series, presenting large prints of pages from a number of the books, along with original character and page sketches. But the exciting part is the interactive installations. When you walk into the show, you immediately encounter a life-size wooden rendition of the customs security checkpoint and airplane that Seibold illustrated in
Mr. Lunch Takes a Plane Ride
. That leads into an area with the jail cell housing Mr. Lunch in
Free Lunch,
and the canoe from
Mr. Lunch Borrows a Canoe
. As children enter, they can pick up a small passport with Mr. Lunch's handsome face on it, which they can add stamps to as they explore the gallery.
—S. B. 
Through March 8. Free-$12. TheCJM.org.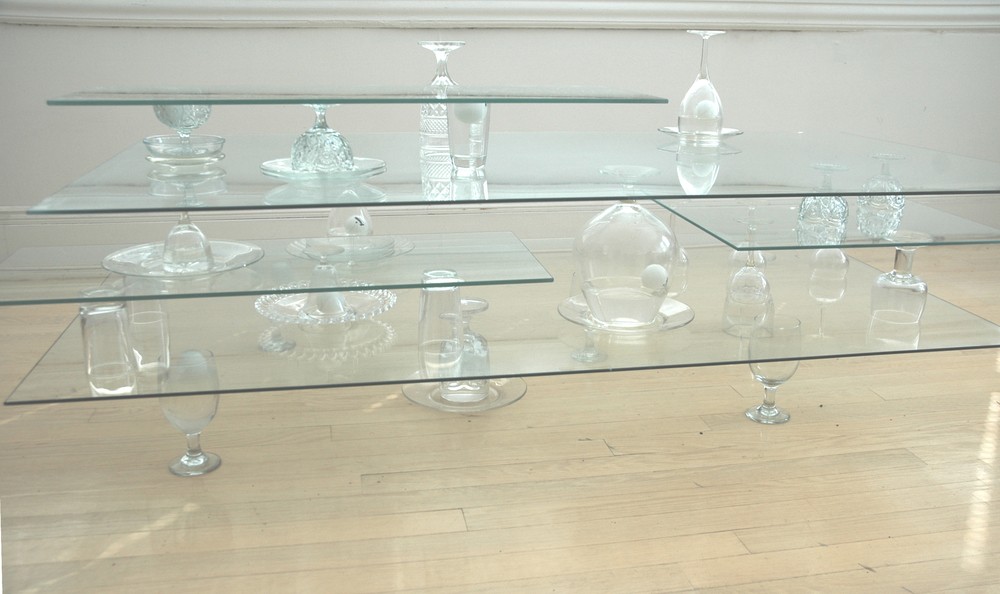 If your pockets are feelin' light and you're still yearning for more suggestions, we've got a ton, and these ones are all
FREE!
We're Hungry: Got any East Bay news, events, video, or miscellany we should know about? Feed us at
[email protected]