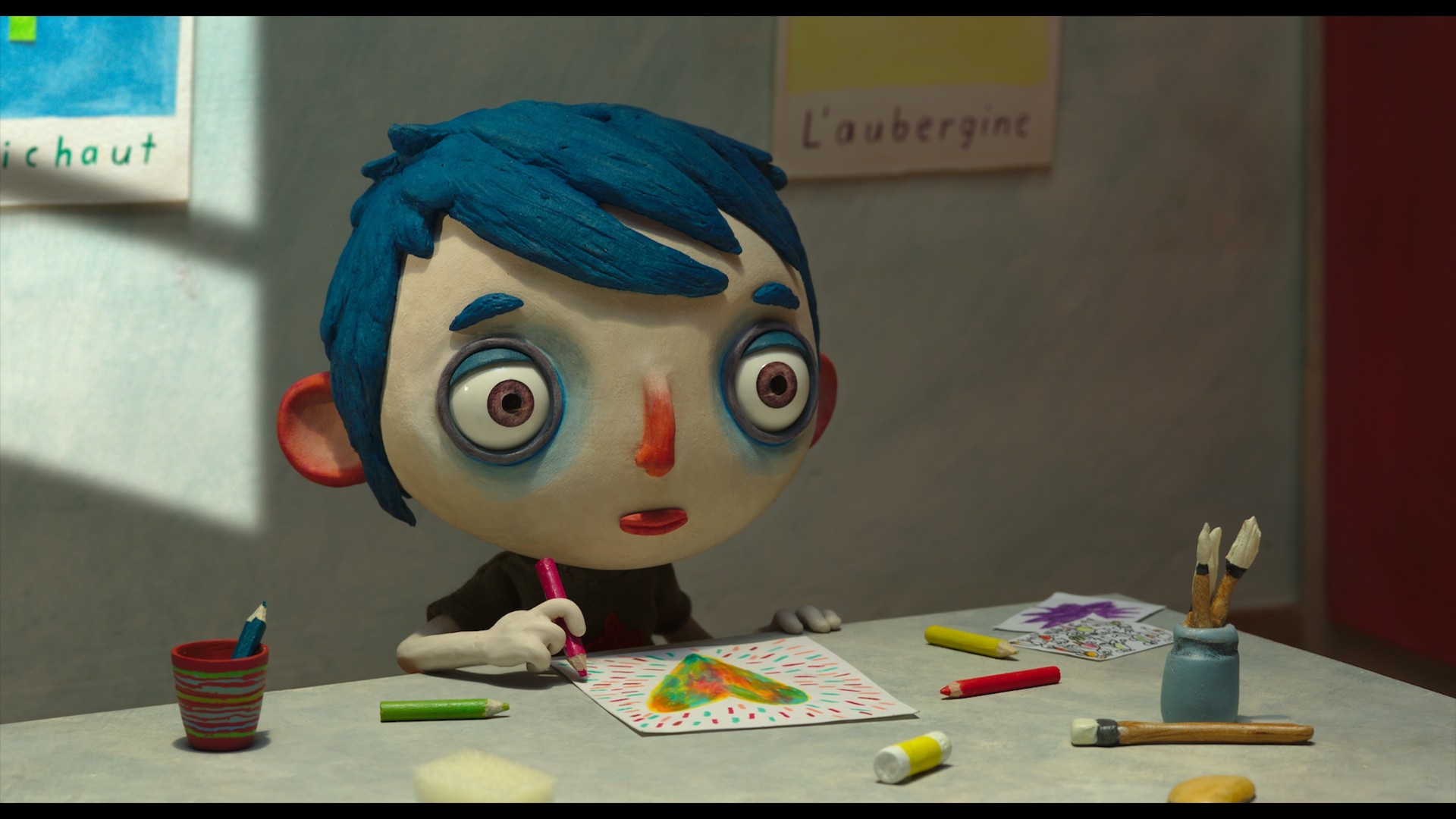 Despite its basically dour, melancholy mood, director Claude Barras and writer Céline Sciamma's
My Life as a Zucchini
succeeds as a grownup-friendly kids' animation designed to promote hope, in the story of a neglected boy named Courgette (the French word for "zucchini") and his search for someone to take care of him.
Nine-year-old Courgette's combative mother dies and leaves behind only a pile of beer cans. And so in the absence of a father, Icare (his real name) is assigned to a kindly police inspector named Raymond, who delivers him to a foster home, where the kid has fairly typical problems with bullies and loneliness. Courgette's secret weapon, the thing that sets him apart from the other kids, is his vulnerable-looking face, with its enormous eyes and tremulous mouth, as drawn by animator Barras in his feature-film debut. Courgette's emotional depth hits us forcefully in a short scene in which Rosy the superintendent kisses him goodnight – a surprised, grateful expression spreads across his face at Rosy's loving gesture, something like he has never experience before. It takes exceptional skill to indicate such complicated emotions in animation, without dialogue.
Courgette's best friend is the new girl Camille, who resembles the young Isabelle Adjani and reads Kafka. Camille's goal is to avoid her wicked aunt. Courgette's only mission is to become part of a family, a life that obviously appeals to Raymond the cop, who feels sorry for them. You can guess the rest. But sometimes the simplest and most predictable stories can resonate far past their apparent limitations.
My Life as a Zucchini
is one of those.