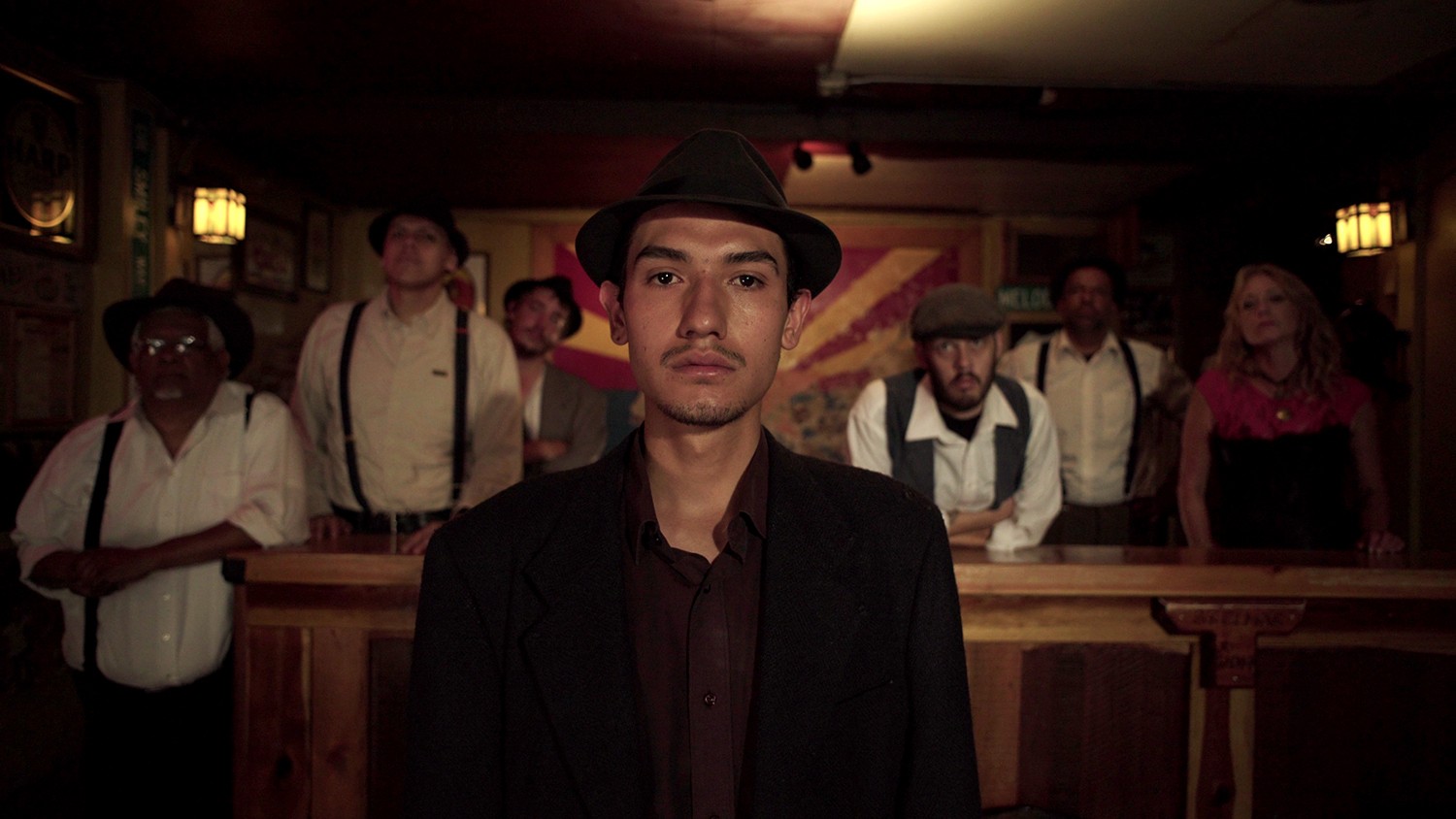 Bisbee '17 is the second movie we've seen that's set in the former copper mining town of Bisbee, Ariz. The first was Violent Saturday, a 1955 crime story (directed by Richard Fleischer) about bank robbers coming into town and upsetting things.
That was then, but arguably the biggest news story from Bisbee is one that got swept under the rug — the July 12, 1917 incident in which sheriff's deputies and citizens rounded up some 1,300 striking miners and their sympathizers, loaded them at gunpoint into railroad cattle cars, and shipped them 200 miles away to the New Mexico desert. They were warned that if they ever returned to Bisbee they would be killed.
The Bisbee Deportation was hushed up by the copper companies who essentially owned the town a hundred years ago, and not mentioned much publicly. Independent filmmaker Robert Greene took advantage of a newfound awareness of the century-old injustice to document a 100th anniversary "celebration" of the deportation, with re-enactments, art installations, and church services.
In Greene's down-to-earth political/historical doc, longtime residents whose families were loyal employees still seem reluctant to blame the copper companies, while newcomers see the commemoration as a cathartic way to close old wounds. In 1917 the miners, mostly immigrants, were considered undesirable foreigners, and their union, the Industrial Workers of the World (aka Wobblies), as the leading edge of the dreaded communism. Now, in a town of 5,575 where the copper pits sit idle, the issue of the illegal forced removal of workers can be safely addressed by townspeople portraying their ancestors.
The similarity between the long-ago fear of newcomers and today's immigration worries is not lost on Bisbee-ites like Fernando Serrano, who portrays a striker; his mother was deported to Mexico not long ago. Despite a few slow spots, Bisbee '17 is a useful portrait of changing times in the West, as well as a reminder of how far we still have to go.


[embed-1]