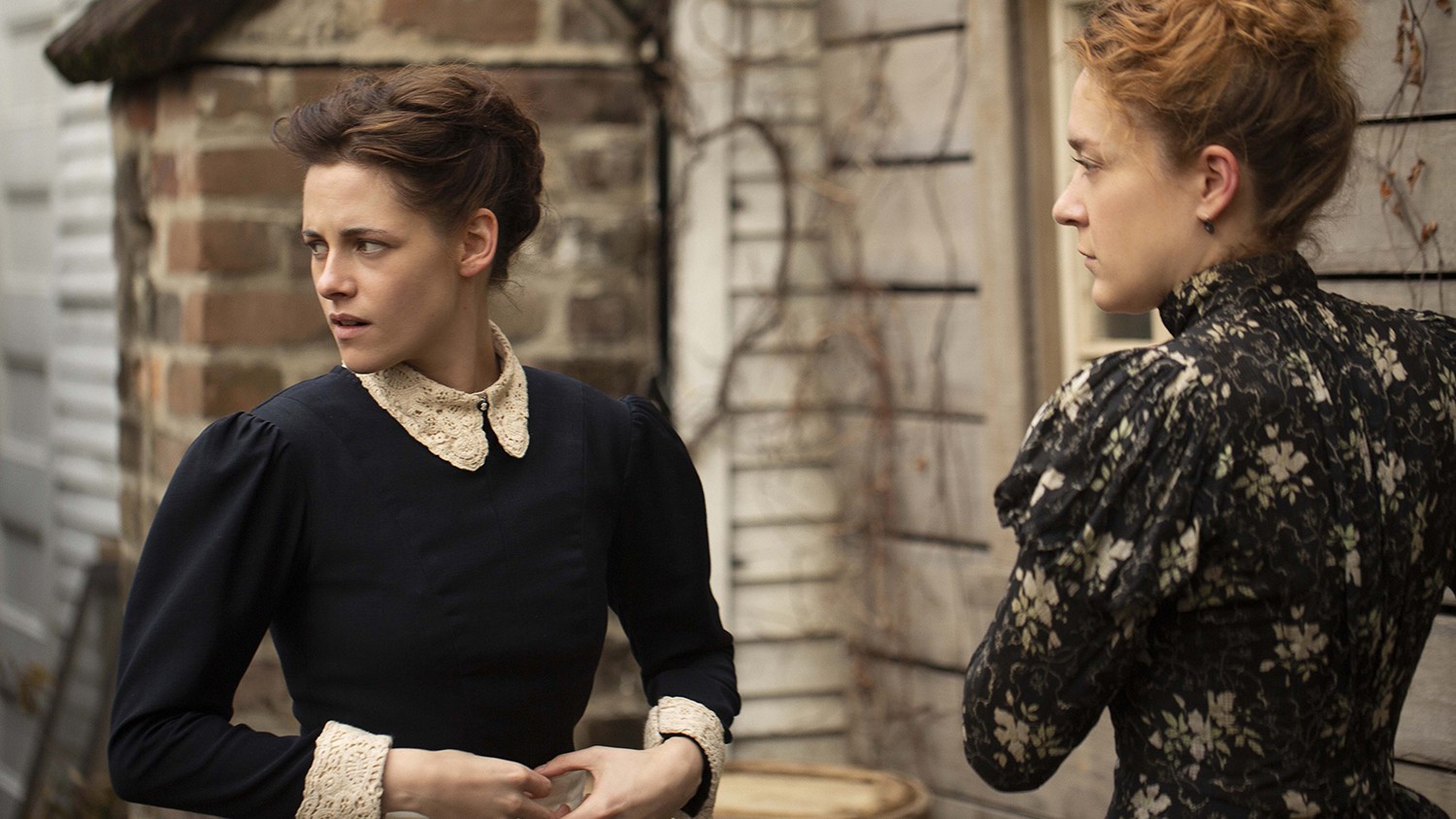 Lizzie Borden took an axe / and gave her mother 40 whacks / When she saw what she had done / she gave her father 41. That cheerful nursery rhyme celebrates the 1892 murders of Borden's father and stepmother in Fall River, Mass., in the days when such multiple killings — of people other than Native Americans, that is — were rare and newsworthy to the American public.
Director Craig William Macneill and writer Bryce Kass are faced with interesting challenges in bringing a dramatized version of this well-known historical atrocity to the big screen. Should it be a straightforward crime story, an allegorical look back at the bad old days, or something more adventurous? Their choice says just as much about 21st-century manners and mores as it does about the 19th century. Lizzie takes a psychological approach to the notorious crime, front-loaded with actors Chloë Sevigny and Kristen Stewart as, respectively, Lizzie and the Borden family's enigmatic maid, Bridget Sullivan. The result is a genuine curiosity, with the emphasis on "curious."
It's tempting to read a "Gilded Age" commentary into the Borden murders, but the story is timeless. At 32 years old, Lizzie is fed up living at her dark Victorian home under the thumb of her controlling father (Jamey Sheridan) and stepmother (Fiona Shaw). She has boiled her resentments down to a formula: "Men don't have to know things. Women do." The arrival of the family's circumspect Irish domestic does not offer relief — Mr. Borden treats her as his concubine. The subdued pace and performances keep a tight lid on, but the hostility escalates when Lizzie's father chops up her pet pigeons. So it's established there's a hatchet on the premises. Thirty minutes into this, we can hardly wait for her to take up arms.
Intrigued by each other, Lizzie and Bridget nuzzle intimately, then frolic somberly in the hay loft. Their tryst resembles two mannequins in heat. Nothing in their halting relationship would suggest murder as an option. Sevigny and Stewart sketch in their roles with bright strokes, but the melodrama is dampened so thoroughly we could almost imagine the mayhem (shown in flashback) as nothing more than a daydream. Of course, we already know that Lizzie was acquitted by a jury, which "did not believe a woman of Lizzie's social standing could commit such a heinous crime." Despite its gory denouement, Lizzie's emotional bloodlessness leaves us hanging.