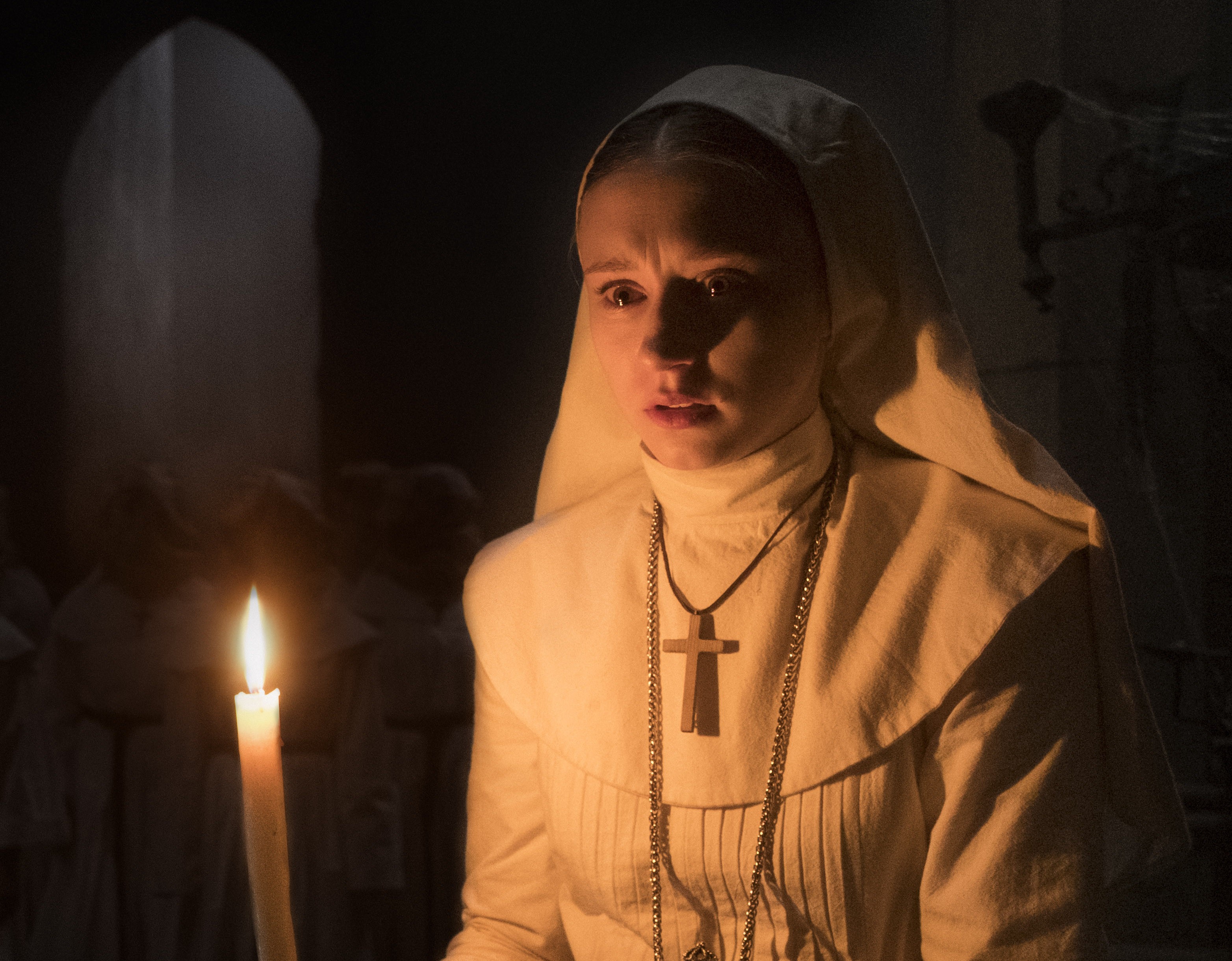 The new horror movie
The
Nun
is so awful we decided to adopt it, to keep it from harm and help it on its way through a dangerous and uncaring world.
First, let's talk about the good things. The production values are first-class. All the camera shots are in focus. The lighting, such as it is in a story that requires dimness for shock value, is highly professional. The settings are also double-plus good — notably the location work at Corvin Castle in Hunedoara, Romania, standing in for the haunted abbey with its creepy religious ghosts. Castel Film Studios of Bucharest really rolled out the ominous local color.
Nothing particularly wrong with the principal cast, either, with special nods to actors Demián Bichir as Father Burke, the exorcist sent by the Vatican to investigate the demon-infested abbey, and Taissa Farmiga as Sister Irene, the priest's innocent, tender, young novitiate assistant. The character of local handyman Frenchy (Belgian actor Jonas Bloquet) is better left unexamined, especially since his chief contribution is to leer lustily at Sister Irene while practicing his double-entendre pickup lines. Aside from Frenchy, the actors match up well with the material — directed by Englishman Corin Hardy from a story by Gary Dauberman and James Wan, as the next spin-off from previous horror flicks Annabelle: Creation and The Conjuring 2.
That's about it for the positive aspects. Part of our effort to rehabilitate the film, to help set it on the path to recovery, is to point out a few of its mistakes. The writing is a horror story in its own right. No cliché is overlooked — not the over-the-shoulder creep-up, not the nanosecond scary fly-by. Nothing. Incongruously, everyone in Romania speaks English, except when they're speaking French, Spanish, or Latin.
The Nun boasts the best unintentionally funny dialogue exchange of the year. As they scramble around the underground crypt looking for something to ward off the evil spirit, Father Burke and Frenchy discover a richly decorated cruet in the reliquary.
                                               FATHER BURKE  (brandishing the cruet)
                                               The blood of Christ!
                                               FRENCHY
                                               Holy shit!
Let's see another spook-a-thon top that. <i style="mso-bidi-font-style:
normal">The Nun is about as terrifying as a Cub Scout weenie roast. You've been warned. The next time you find yourself in a deserted-looking convent in the Carpathians, don't go down in the basement.