On Black Friday, 2014, a group of Black Lives Matter activists known as the "Black Friday Fourteen" linked hands and created a pair of human chains that tethered two BART trains to the West Oakland station with actual locks at both ends. The action was in response to the non-indictment verdict in the police shooting death of Michael Brown in Ferguson, Missouri, announced four days prior. Together, the activists clogged one of the Bay Area's most crucial transit arteries.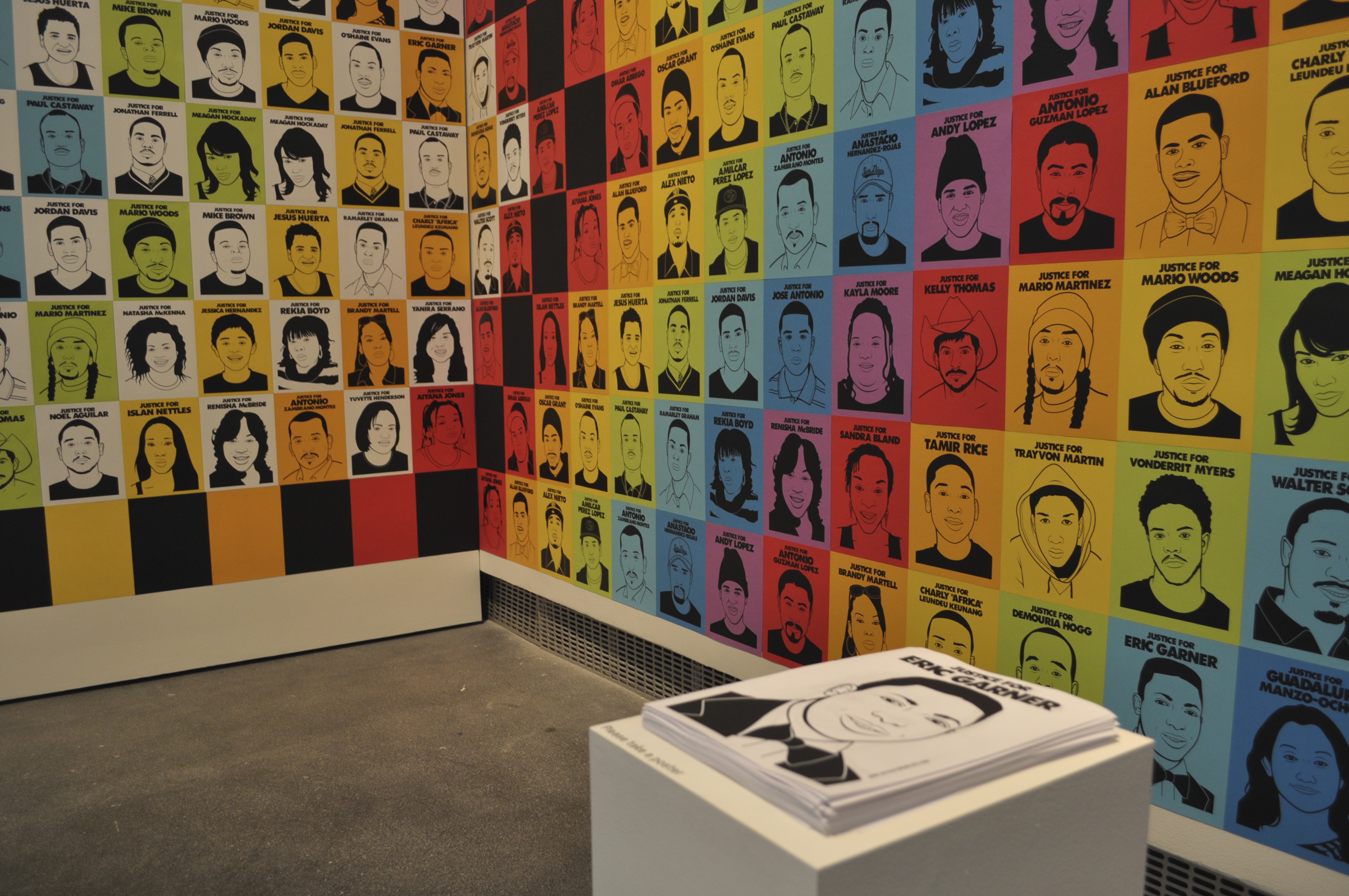 For the past six months, Christian L. Frock, a Bay Area writer, curator, and educator focused on political and public art, has been curating a show called Take This Hammer: Art + Media Activism from the Bay Area for the Yerba Buena Center for the Arts. The exhibition is titled after the 1963 KQED documentary in which James Baldwin investigates the state of Black communities in San Francisco, as well as playwright Bertolt Brecht's idea that art is a hammer with which to shape culture. Appropriately, it aims to highlight local artists of all stripes who are doing work that's politically disruptive. "I knew immediately that I wanted Black Lives Matter to be a part of the show," Frock said as we walked through the gallery last Thursday, a day before the packed opening reception. But according to Frock, when she initially asked Black Lives Matter co-founder Alicia Garza if there were any artists among their ranks of activists, Garza said no. Frock urged Garza to extend the call to her network anyway, sure that there would be some intersection. Cat Brooks answered.
Brooks, who was one of the Black Friday Fourteen, has been a member of the Black Lives Matter Bay Area chapter since its inception, and is the co-founder of the Anti Police-Terror Project, appears in the show on an LCD screen. Her contribution is video documentation of her performance of "Tasha," a monologue she wrote about Natasha McKenna, a Black Virginia woman who suffered from schizophrenia and died last year after being Tased four times by police. Brooks' multi-faceted approach to activism (or maybe holistic is a better way to put it) represents a spectrum of political engagement that underlies Take This Hammer as a whole, ranging from direct intervention to creative response.
The exhibit prompts a complex question: In a contemporary art world where anyone can be an artist and social-practice art has normalized the idea of actions as artworks, what is the distinction between an activist and an artist? The works in Take This Hammer ring out loudly in a collective refusal to acknowledge that any such distinction might exist. "The show is really about complicating narratives about activism, about art, around who belongs in an exhibition space, what work belongs to the visual art realm," said Frock. "I wanted to bring as many wild cards into that as possible."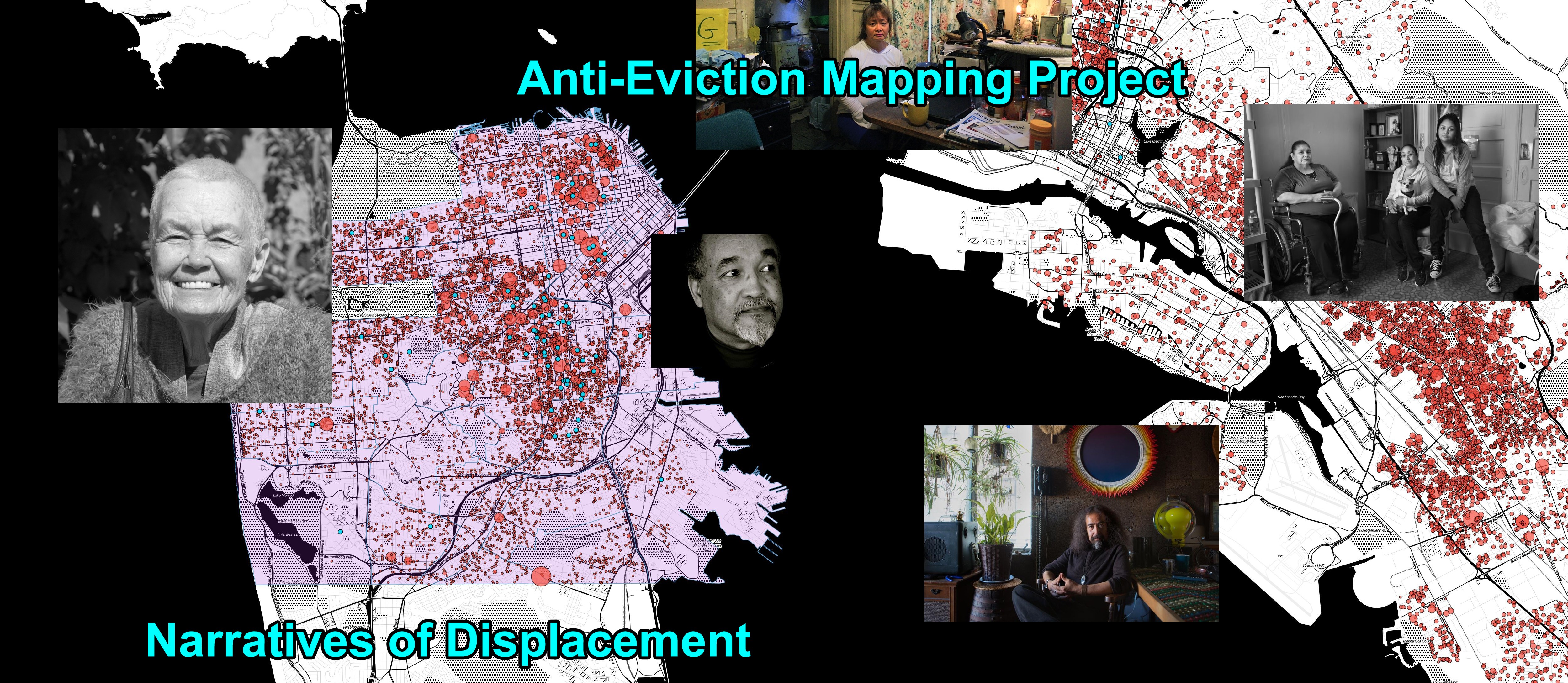 Take This Hammer occupies the majority of YBCA's main gallery. The show includes works that span from traditional to experimental, but all engage deeply and directly with contemporary social issues. One of the most impressive contributions is Oakland artist, activist, and CultureStrike co-founder Favianna Rodriguez' massive, wood-cut installation, which depicts four technicolor figures standing side by side, as if announcing their solidarity in swirling, vibrant waves of color.
Another wall is covered entirely with iconic portraits by Oree Originol — the relatively anonymous artist behind the freely distributed illustrations that have become protest staples across the country — creating a rainbow of faces belonging to deceased victims of police violence. Across from it is "The Liberator Cycle." For that piece, designer Jeremy Mende took the code for The Liberator, an open-source 3-D printable hand gun, and replaced specific variables with gun violence statistics from cities around the world. With these changes, Mende created a series of distorted versions of the weapon based on its potential impact. The resulting 2-D images feature red, black, and gray streaks of color that together look remarkably similar to a sidewalk after a deadly encounter.
On a platform across the gallery, spandex jester costumes, stenciled yoga balls, and video documentation are gathered together in Leslie Dreyer's "Gmuni: Free Luxury Free Market Free for All." The installation recalls the highly publicized April 1, 2014, intervention that Dreyer organized with local anti-gentrification groups to stop a Google bus by building a human pyramid in its path. A smaller room features several data visualizations created by the Anti-Eviction Mapping Project, an initiative led by self-taught coder and activist Erin McElroy. The elaborate, interactive maps track Bay Area occurrences of Ellis Act evictions, no-fault evictions, loss of public space, and killings by San Francisco and Oakland police.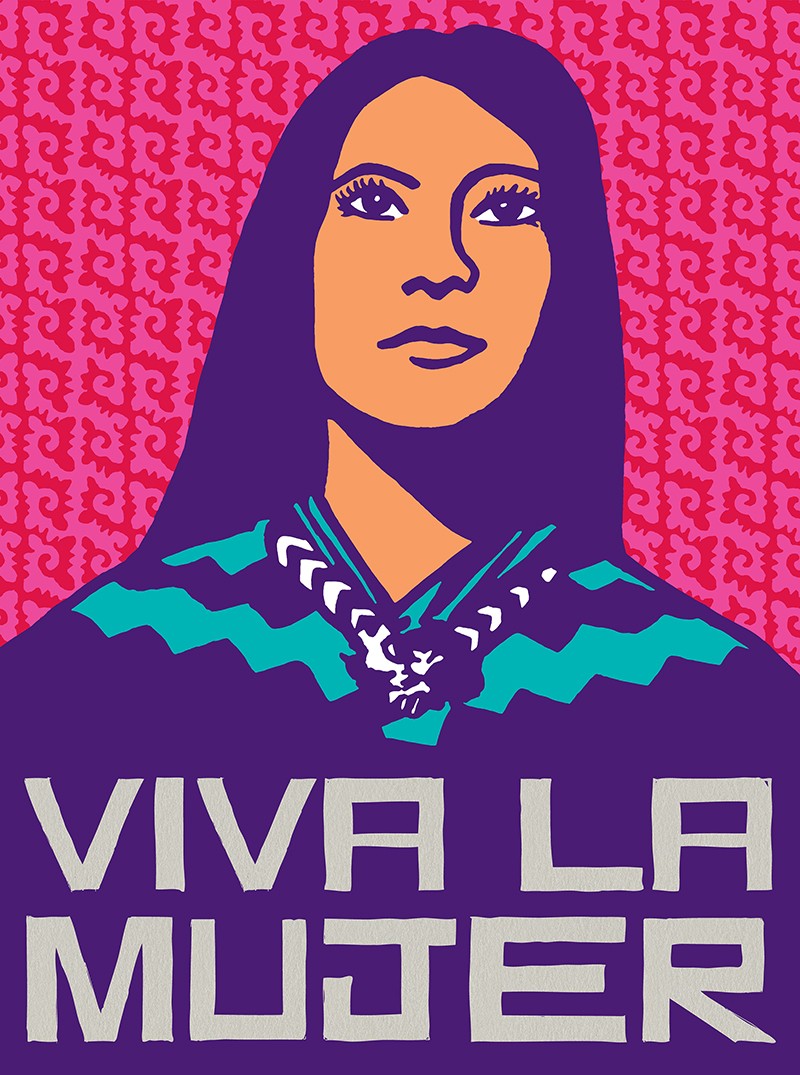 Although many of the works in Take This Hammer wouldn't traditionally be found in an art museum, they don't feel out of place. In fact, it was likely more difficult for some of the activists and researchers in the show to consider their practice artistic than it will be for viewers.
In tandem with the show, YBCA released a free brochure that includes essays from Frock and acclaimed local authors Jeff Chang and Rebecca Solnit. In her essay, "You Must Be Present To Win," Solnit opens with the statement, "Radical politics is bodies in places." She goes on to stress the importance of collective physical presence to create social change. For people who share that belief, it could feel dissonant to see activist work in the quiet, tame atmosphere of an exhibition space.
But, without downplaying the importance of physical protest, Take This Hammer emphasizes the critical role that images play in building awareness around injustice, as well as the complicated way in which resistance has taken place online (especially in the past few years) — through hashtags, viral cell phone videos, and creative digital interventions. Rather than a sterilized presentation of radical politics, the show feels like a vital call to action, intended to spark new gatherings of bodies in places, not replace them. And there's no doubt that was Frock's intention. Her essay reads: "Each of us possesses the potential to exert this kind of impact on the world we want to live in. Start with whatever you care most about in the fierce urgency of now. Start here. Take this hammer."
Correction: The original version of this article erroneously referred to Cat Brooks as a co-founder of Black Lives Matter.