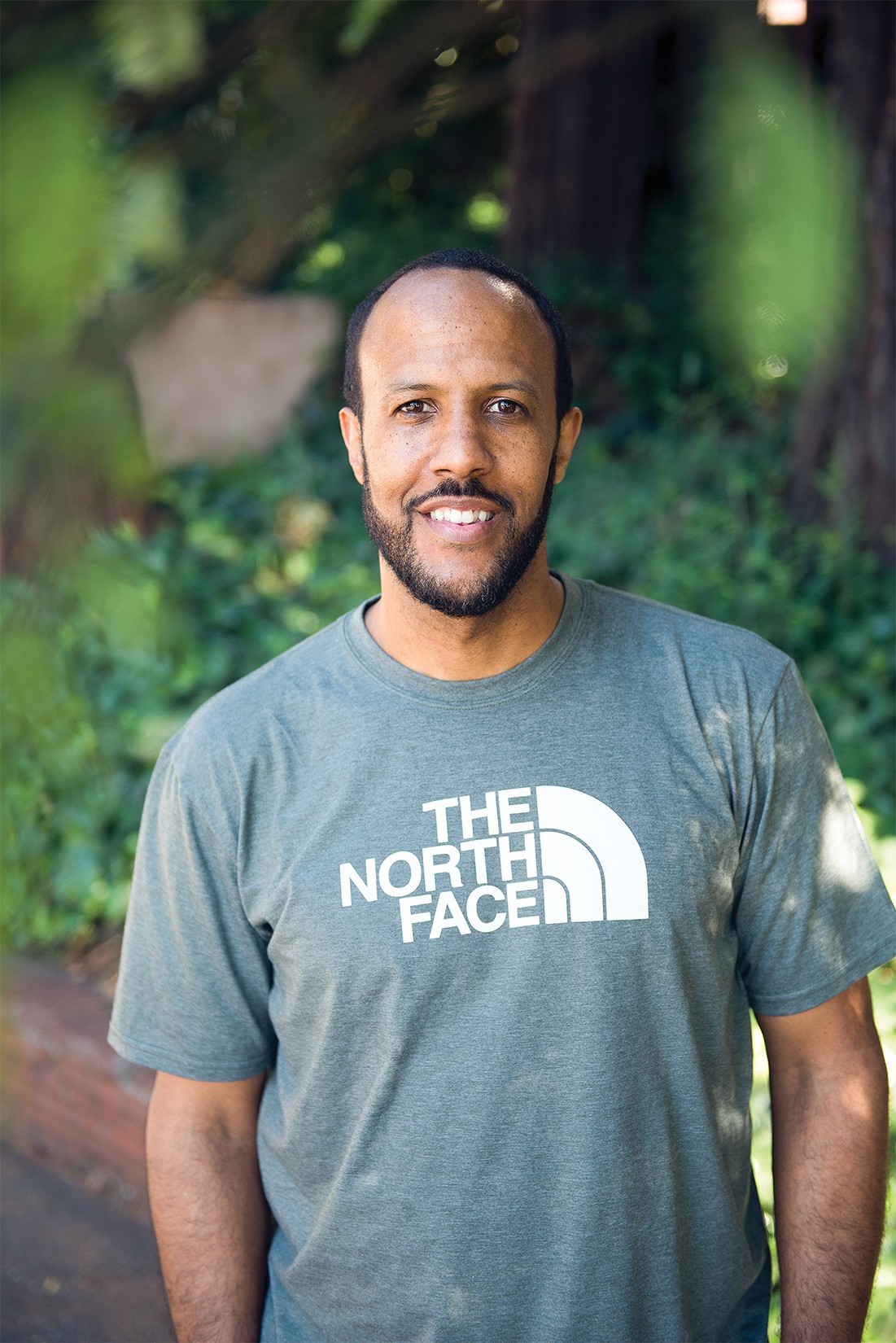 Awesome hikes, scenic vistas, lighthouses, centuries-old trees, waterfalls — here in the Bay, there's a trail out there for everyone.
With the drought "over," and summer upon us, this is the perfect time to lace up those hiking boots and go on an adventure. If you are not an expert, though, exploring our vast trailways can be intimidating, at least without proper guidance.
The
Express
caught up with Nicholas Collins, founder of 510 Hikers, a community group that gets together weekly at various hiking spots. Collins is an East Oakland native who grew up in the Hillmont area, and Leona Canyon Regional Park was his backyard.
"My parents would take me hiking when I was around nine years old. I never fully appreciated those hikes until much later in life," Collins explained during a recent chat.
As an adult, he needed to get back into shape, so he knew hiking would help. But his quest for fitness turned into something greater than he ever imagined.
The name 510 Hikers originated when Collins was living in Los Angeles. At the time, he joined another group, 213 Hikers, led by his friend Carlos Berruz. When Collins moved back to the Bay and started his own, he wanted to pay homage to his city with a name that represented.
Now, more than 100 hikers meet with Collins every Saturday morning, from kids with their parents and couples wanting to get fit to friends, co-workers, grandparents — you name it.
Collins believes in fostering a close-knit community with a family feel, so novice hikers will feel at ease knowing that they will never be left behind, no matter how difficult the trail.
Every Wednesday, Collins posts that weekend's hike location, as well as the time and the exact meeting point. From there, the hikers interested RSVP, and on Saturday meet for a quick stretch session beforehand. The locations vary, and the goal is to explore as many sites as possible.
When asked what hiking location an inexperienced trekker should attempt, Collins said, without a doubt, the Sequoia Bayview Trail at Joaquin Miller Park. As for the most-challenging adventure, he cited Purisima Creek Redwoods in Portola: 16 miles of rocky terrain, narrow paths, and rolling hills.
But it's not about the challenge. "I want people to know hiking is about adventure and exploring and getting something not only with nature, but with yourself," Collins said.
In the three years since its start, 510 Hikers has formed a strong bond. Many members partake in what Collins referred to as "off the trail community projects," including work with the nonprofit City Team and helping out with homelessness. "We are only as good as the community we take care of," he told the
Express
.
***
On June 16, 510 Hikers will venture to Yosemite for its second-annual Half Dome cables hike and climb. This journey is not for the faint of heart: two metal cables allow hikers to ascend the last 400 feet of Half Dome, and there's no using any rock-climbing equipment.
If this famous hike is too much, though, Collins curated a list of hiking destinations to check out this summer that are just a bit less daredevil (level of difficulty on a scale of one to 10, the highest being the most difficult):
Lake Temescal, 6500 Broadway, North Oakland, 2
Muir Woods, 1 Muir Woods Rd, Mill Valley, 3
Leona Canyon, 4444 Mountain Blvd, Oakland, 4
Leona Heights Park (not Leona Canyon), 4432 Mountain Blvd, Oakland, 4
Lafayette Reservoir, 3849 Mount Diablo Blvd, Lafayette, 5
Joaquin Miller Park, 3300 Joaquin Miller Rd, Oakland, 5
Redwood Regional Park, 7867 Redwood Road, Oakland, 6
Lake Chabot Park, 17600 Lake Chabot Rd, Castro Valley, 6
Tilden Park, 2501 Grizzly Peak Blvd, Orinda, 6
Sibley Volcanic Preserve, 6701 Skyline Blvd, Oakland, 6
Steep Ravine trail, Stinson Beach, 6
Tennessee Valley Trail Golden Gate National Recreation Area, Marin Headlands, 591 Tennessee Valley Rd, Mill Valley, 6
Claremont Canyon Regional Preserve, Stonewall Rd, 7
Mission Peak, 43600 Mission Blvd. Fremont, 7
Big Basin Redwoods State Park, 21600 Big Basin Way, Boulder Creek, 8