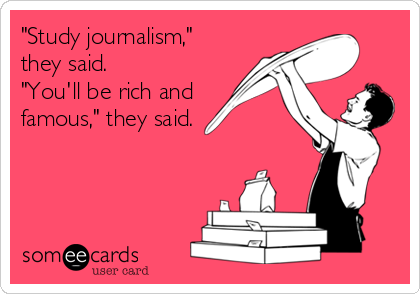 Calling all college students!
The
Express
 is looking to hire several interns for spring 2015, specifically in the
editorial, photography, videography, and web management arenas.
Interns will be responsible for a broad range of newsroom tasks — including blogging, reporting, photography, database and web management, research, social media marketing, and various other projects — depending on experience and interest. 
We're looking for go-getters who know their stuff and are not shy about pitching and writing stories that matter. As an intern, you'll have opportunities to write about news, culture stories, biking, sexuality, features, music, food, and other topics we might not have even thought of, but are important in the East Bay.
[jump] Our former intern
Sarah Burke
is now our arts and culture editor, who is kicking ass and taking names (Read her amazing
feature on #GamerGate
). Many of our past participants have finished the internship having produced cover stories, though the program is designed to appeal to people with a broad range of writing interests and experience levels. To that end, interns will work closely with our editors to come up with a personalized set of duties intended to develop their writing, reporting, and organizational skills. Working in media is a demanding job and we're here to help you get your foot in the door — there'll be no coffee errands or thankless tasks here.
Follow us on
Facebook
and
Twitter
to get a feel for who we are and what we do. 
The Fine Print
Prior journalism experience and familiarity with the East Bay are strongly preferred but not required. The internship is unpaid; interns must be able to receive school credit and be available at least ten hours a week.
The deadline for applying to the spring internship is January 14, 2015 (but the sooner the better). Please send a resume, cover letter, and three writing samples (or links to them) to [email protected] with the subject line "internship."