Much of Bay Area dance embodies a quintessentially regional flavor. It's a familiar blend of experimentation; political engagement; and a DIY, community-oriented ethos. For dancers more accustomed to the comparatively rigid dance practices of the East Coast and many institutional performance programs, a taste of that looseness can be valuably liberating. In part, that's what San Francisco's annual FRESH Festival aims to offer its attendees. And the upcoming seventh annual FRESH will be the biggest yet by far.
The festival was founded in 2009 as a week-long intensive taught by San Francisco choreographer Kathleen Hermesdorf and her frequent musical collaborator Albert Mathias. Over the years, more instructors joined in, including the influential Sara Shelton Mann, who is now a core contributor. Over time, the festival also added performances, and last year, free community events — panels, open mics, and parties — became another crucial element. But in 2016, for the first time, FRESH will span three weeks (January 3–23).
The dance practice portion of the festival is its core programming, taught almost entirely by Bay Area dancers (approximately half of whom are based in the East Bay) at the Joe Good Annex (401 Alabama St., San Francisco). Each day features four workshops (which change every week), with one long workshop on each weekend. The only recurring class, GUT Motives, is by Hermesdorf and Mathias; it runs throughout the festival and investigates "the act of motion from internal impulse to external expression."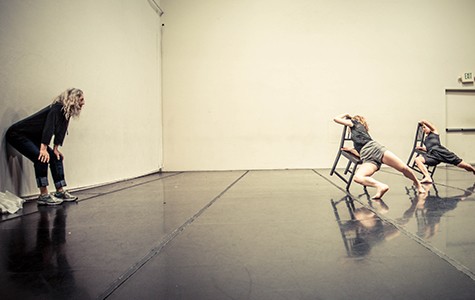 Every morning begins with somatic learning practice, such as yoga or bodywork. And each day ends with a non-traditional movement practice. For the first week, the end-of-day sessions will be taught by Sherwood Chen, who will do Body Weather — a series of sensory exercises meant to develop kinesthetic awareness and challenge the body's limits. During the second week, Abby Crain will teach Luminous Annihilation/Clear Eyes, a practice based on Skinner Releasing, a movement method for letting go of stress. And during the third week, Sara Shelton Mann will be teaching Writing for Your Life — Dancing Because You Can, a workshop in composing choreographies based on personal journal writing. (Registration prices for the intensive range from $400 for one week to $1,200 for three weeks, including weekends).
The performances, which take place at the Joe Goode Annex on Friday and Saturday nights during the festival, each feature three pieces based on a theme that changes every weekend — "species/age/race," "the female POV," and "partnerships." The performances include Hana Leed Erdman's Animal Companion Dance, which explores the human-animal dynamic; Violeta Luna's For Those Who Are No Longer Here, which reflects on various types of violence inflicted on female bodies; and NAKA Dance Theater's Listen to the Gun, which draws parallels between the displacement caused by the Olympics occurring in Brazil and the recent tech boom in San Francisco. (Tickets range from $20–$30).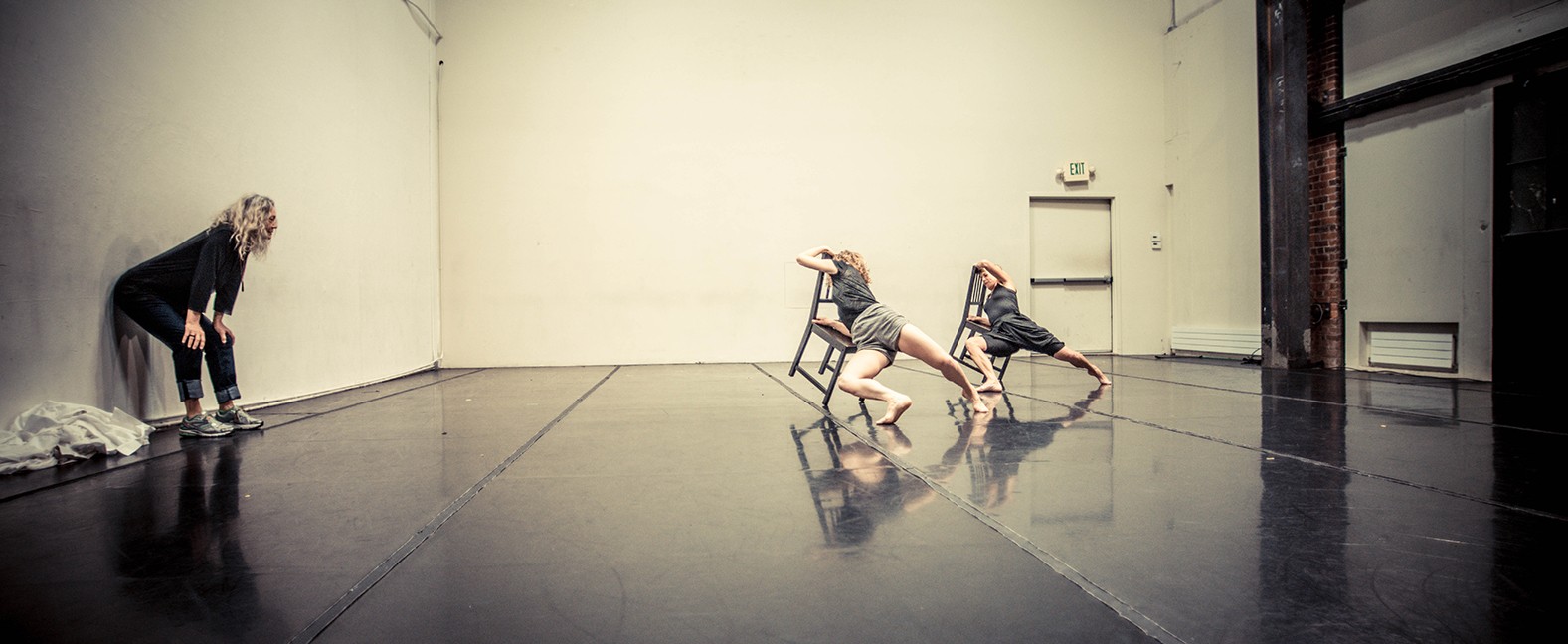 For those who can't afford to do the intensives or don't have the time, the "exchange" events, which are free and open to the public, are an easy opportunity to get involved. These will include a lead "open movement" class, a long "Works + Process" series in which dancers present and discuss a work in progress, a community performance open mic, and a few social gatherings. It also includes a "Discourse" series filled with panels on movement theory, including Phenomenology & Feminisms, or Ladies Night with Fauxnique (open to everyone), lead by local feminist drag performer Monique Jenkinson.
Ultimately, what sets FRESH Festival apart from other dance intensives, aside from its embrace of experimental techniques, are its focus on community and its effort to eliminate competition. The theme of this year's festival is "Future Gaze," in response to the mass exodus of artists out of the Bay Area. "How can we envision a future that's supportive to artists here and how can we actually build interests and care that we support experimental art?" said Maryanna Lachman, one of four curators of the festival. "That's why we chose the name, as a way to imagine how we can keep the amazing quality of the Bay Area and actually grow it rather than just working from a point of scarcity."