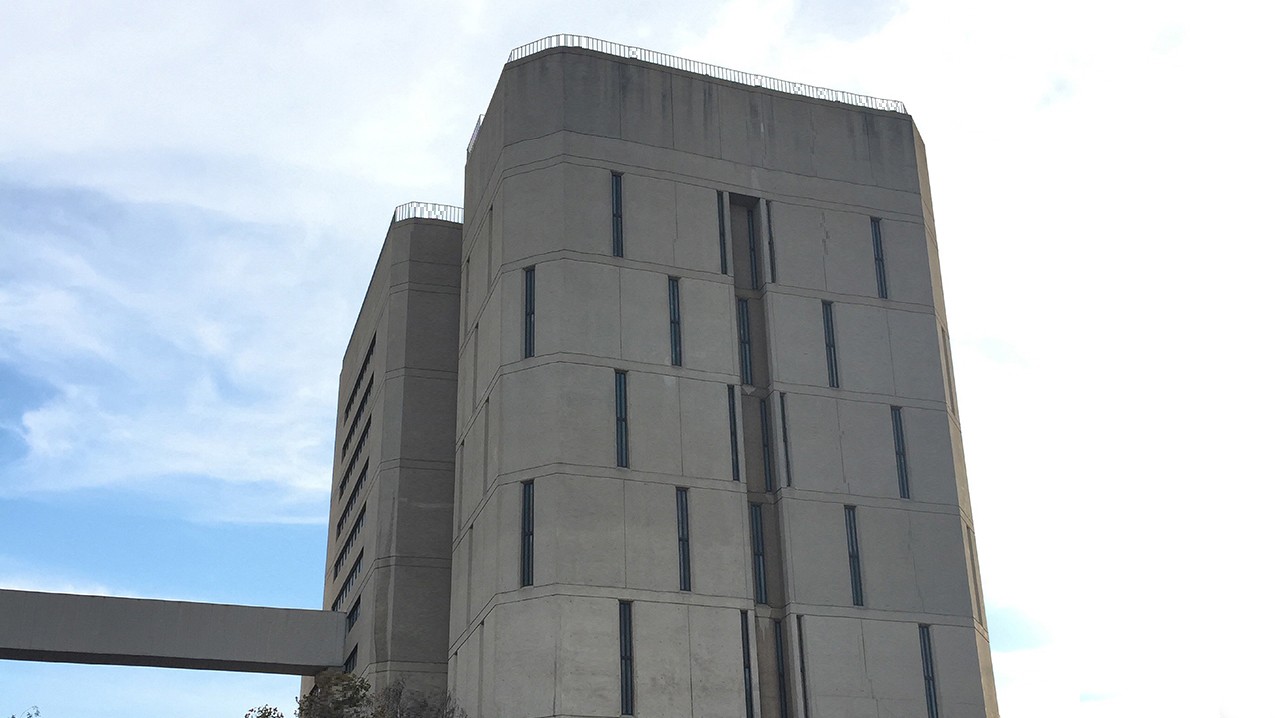 Alameda County is under fire from civil rights advocates over the planned use of a half-million-dollar grant from U.S. Department of Homeland Security. The sheriff's office has contended that it plans to use the $499,125 grant as part of an effort to work with formerly incarcerated people and combat many forms of political extremism in the East Bay. But civil rights advocates say the project only targets one group of people: Muslims.
In fact, concerns about the program have led a Muslim community-based organization that originally agreed to collaborate with the sheriff's office to distance itself from the partnership.
The county received the grant from Homeland Security's Countering Violent Extremism (CVE) program, which critics say focuses on Muslims and ignores other groups such as white nationalists. "CVE is a problematic government initiative that claims to want to mitigate violent extremism but very frighteningly primarily targets the Muslim community as an exclusive or primary source of violence," said Zahra Billoo, executive director of the Bay Area chapter of the Council of American Islamic Relations, a Muslim civil rights organization. She said the money is "tainted" and the falls short of addressing needs of "returning citizens," formerly incarcerated people reintegrating into society.
The county board of supervisors approved contracts for the CVE project in June. The sheriff's office wrote in its grant to Homeland Security that the program is designed to "create a culturally competent and informed network of support for incarcerated adults in the criminal justice system within Alameda County." The sheriff's office named the project, "Operation E Pluribus Unum," which is Latin for "out of many, one." In the 2016 grant application to Homeland Security, the sheriff's office wrote that Operation E Pluribus Unum "stands for one community woven from diverse strands" and will focus on many forms of extremism.
According to Homeland Security, the CVE grant program prevents terrorism by "building and fostering community resilience to violent extremism recruitment and radicalization."
DHS received 200 applications and awarded grants to 26 organizations, including Operation E Pluribus Unum, or EPU.
According to the EPU grant proposal submitted to Homeland Security, EPU would support the reentry of those "who may be susceptible to radicalization and violent extremism," and strengthening Muslim community relationships with law enforcement. Sheriff's office staffers would "identify individuals susceptible to radicalization and violent extremism" incarcerated in Santa Rita Jail in Dublin and the Glenn Dyer Detention Facility in downtown Oakland and develop a referral tool to work with those individuals.
The sheriff's office initially planned to partner with Ta'leef Collective, a Fremont-based Muslim organization, and the Deputy Sheriffs Activities League (DSAL). According to the grant, "Ta'leef [would] provide services for Muslim clients, both converts and individuals raised in the faith, as well as for people interested in exploring Islam," while "inmates identified as being at risk of radicalization by other ideologies" would be referred to case managers or a different, new program.
The Express found that the words "Muslim" and "violent" appeared 31 times each in the sheriff's proposal; "extremism" appeared 26 times; and "radicalization," 12 times. "White supremacists," by contrast, is mentioned only once. The application does not mention civil liberties.
Under the sheriff's proposal, Ta'leef would develop and implement a CVE curriculum and provide one-on-one counseling, while the DSAL would provide paid post-release internships to returning citizens. To develop police-Muslim relationships, Ta'leef would provide "Islamic sensitivity and cultural awareness trainings" for reentry case managers and sworn sheriff's deputies.
The sheriff's proposal cited the "Bay Area Muslim Study," a 2013 report published by the Institute for Social Policy and Understanding, to explain why the racially diverse and largely lower-income Muslim community of Alameda County, particularly incarcerated African Americans, could be susceptible to radicalization. Although there were "no investigations into violent extremism in the last three years from any source," the proposal stated that "we believe it is vital to be alert to potential threats from individuals who are already justice-involved as well as to develop respectful, trusting relationships with Alameda County's large Muslim population."
EPU was not among the 31 awardees granted funding under the Obama administration in January 2017. However, with the Trump administration's stated concerns with "Countering Islamic Extremism" and a purported rise in terrorism, then-Secretary of Homeland Security John Kelly released a revised list in June 2017 that included the EPU proposal.
CVE grants to law enforcement tripled under the Trump administration, and EPU is "clearly targeted at Muslims," according to a recent study by the Brennan Center for Justice, a law and policy institute at New York University.
After being contacted by Muslim civil rights leaders, Ta'leef withdrew from the program sometime between July and October 2017, according to interviews and an Express review of public documents. When the proposal first came before the county board of supervisors in August 2017, the sheriff's office pulled the item from the agenda without explanation. A nearly identical agenda item came before to supervisors in October 2017. This proposal had a different title and associated documents eliminated all direct references to Islam and Muslims. EPU also had a different community partner: The Mind Body Awareness Project, or MBA Project. According to a first quarter Program Performance report sent to Homeland Security, Ta'leef withdrew from the project and was replaced by MBA Project.
However, Micah Anderson, Ta'leef's wellness director is also MBA Project's program director.
Ta'leef Executive Director Diane Stair declined to be interviewed for this report, citing organizational policy. But in response to social media criticism of Ta'leef, Stair emailed supporters on Sept. 11 of this year to clarify that Ta'leef had not "accepted or received any CVE money. Ta'leef considered and then declined a substantial grant from the Alameda County Sheriff's Office in 2017… But after hearing from Muslim leaders in our community regarding their concerns about CVE funding, Ta'leef decided to decline the work and turned down the nearly [half] million dollar grant." According to the proposal, Ta'leef would have received $270,000. Ta'leef did not have a "formal relationship" with MBA Project, Stair added, and defended Anderson's work with Ta'leef.
Ta'leef may have also backed out of the project due to concerns about how collaborating with Homeland Security would impact its reputation. A July 2017 "Risk Management Plan" submitted to Homeland Security by the project team, and obtained by the Express, lists "community suspicions" that EPU "is unfairly targeting or surveilling members of the Muslim community" as a risk to the project. "In the current political climate, the notion of collaboration" between Muslim community members and law enforcement "may arouse suspicion," "lead to negative media coverage," "community backlash," and "jeopardize the standing and credibility of Ta'leef," according to the document.
Anderson's role at both organizations has also raised questions about how and why MBA Project accepted the CVE-funded contract after Ta'leef withdrew from the partnership. It's unclear exactly how MBA Project became the EPU sub-contractor. Although Alameda County contracts of more than $25,000 require a competitive bidding process, MBA Project received a no-bid deal in June 2018 for $270,000, replacing Ta'leef as the primary community partner. A memorandum attached to the contract states, "MBA project was named in the grant application as a condition of receiving the grant," however; the original EPU application lists Ta'leef, not MBA Project. MBA Project reported $252,891 in total revenue in its 2016 IRS filing. Anderson declined an Express interview request and said he was not authorized by his board to answer questions by email.
The sheriff's office maintains that EPU does not target Muslims and contends that the CVE grant was an opportunity to expand local reentry services for all people, including Muslims. "We are not targeting the Muslim community," said sheriff's spokesperson Sgt. Ray Kelly. "This is not an intelligence gathering project. It's a chance to intervene and change an extremist mindset." He emphasized that EPU is an intervention to prevent violent "homegrown extremism" of all types.
Sheriff's Capt. Martin Neideffer said the CVE grant was part a "righteous pursuit" and a "well-intentioned commitment" to develop community partnerships and provide resources for under-resourced populations, including Muslims in the East Bay. "The purpose of our grant program is to expand our ability to connect folks in the jail and bring services, such as mindfulness and other wellness and support services," Neideffer said. The project would help the sheriff's reentry network, Operation My Home Town (OMHT) "to get ahead of all forms of criminal behavior, antisocial behavior, perhaps including the possibility of someone becoming radicalization." He added that EPU has been mischaracterized due to the CVE program being associated with Trump, though it started under Obama.
Some Bay Area Muslims have criticized Ta'leef for agreeing to a CVE partnership in the first place. "Ta'leef has never been held accountable for the application," said Paula Thompson, a graduate student at the Graduate Theological Union in Berkeley who studies global Muslim participation in counterterrorism programs like CVE. She is also concerned that Anderson has leadership roles at both Ta'leef and MBA Project and moved forward as a CVE contractor even after Ta'leef withdrew. Though the language of MBA Project's signed contract differs from the original EPU proposal, Thompson called it "CVE washing." While the community partner has changed, "the project is still called E Pluribus Unum," Thompson noted.
It's also not entirely clear whether the EPU no longer targets Muslims. The MBA Project contract states, "OMHT is targeting the reentry population that may be at risk of radicalization through a variety of influences: domestic terrorism, white supremacist movements, anti-government extremists, or extremists claiming ties to foreign extremist groups." The contract for DSAL contains identical language, but substitutes that last clause with "extremists claiming ties to Islamic State."
The county's program coincides with Islamophobia of Trump's Muslim Ban, reports of rising hate crimes against Muslims, and concerns that Oakland Muslim youth have been entrapped in terrorism cases.
MBA Project is still developing the referral tool and the CVE/mindfulness curriculum, according to Neideffer. Due to the project delays, the grant period was extended to November 2019.
EPU is one of three CVE grants awarded to California. The Los Angeles Mayor's Office declined CVE money after a lawsuit and "#StopCVE" campaign by activists there. Billoo and other civil rights advocates in the Bay Area said Alameda County should follow suit and return the grant.
Despite the conflict over the source of the funds, law enforcement, mental health providers, religious leaders, civil rights activists, and formerly incarcerated people interviewed for this story all agree that better support services are needed for returning citizens.