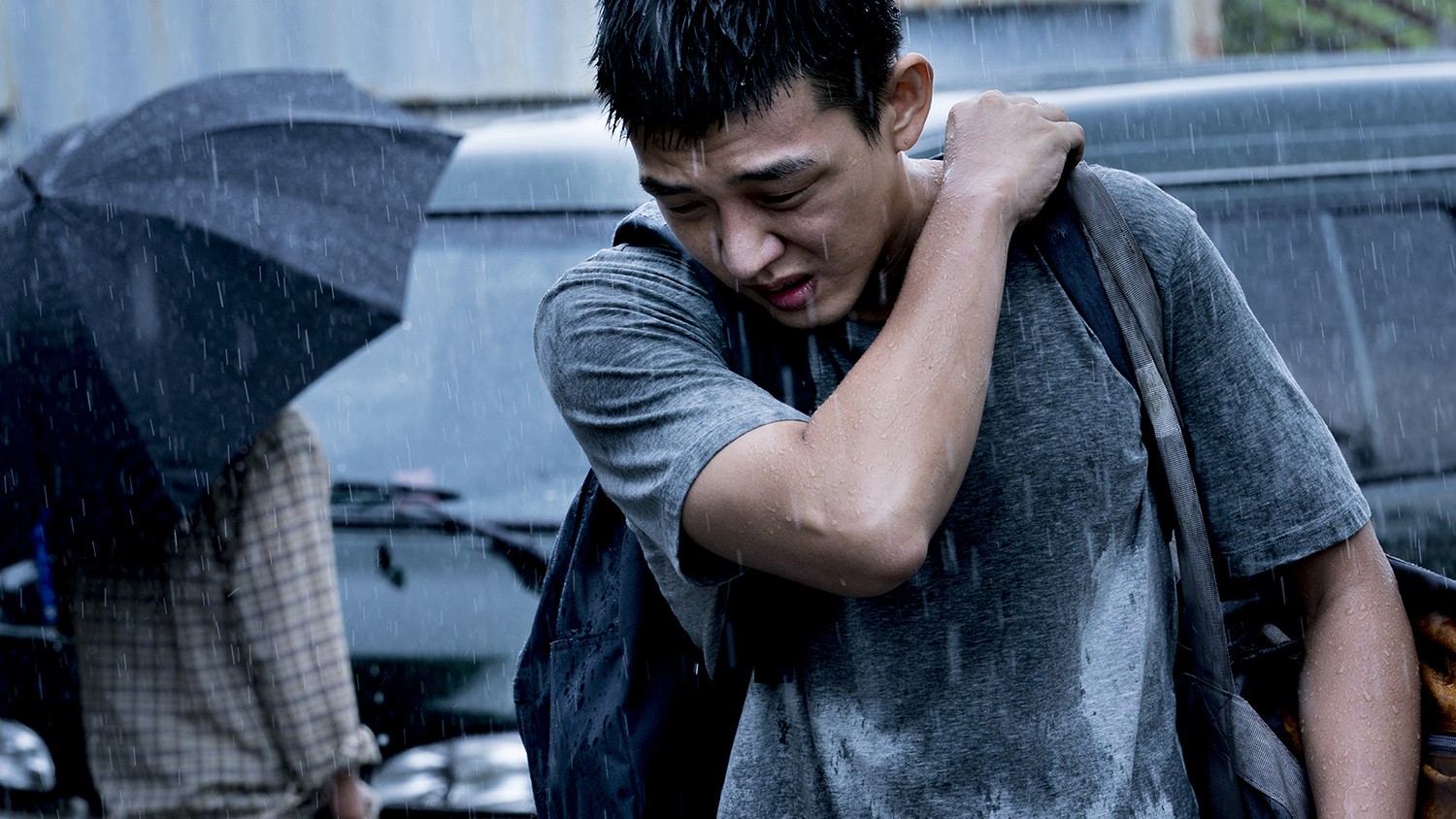 We're worried about Lee Jong-su, the protagonist of Burning. Thirtysomething Jong-su (Korean actor-filmmaker Yoo Ah-in) is the sort of guy who often stands there with his mouth hanging open, as if waiting patiently for something — an idea, an external stimulus, anything — to occur to him. Jong-su maintains he's a college graduate but currently holds down a part-time job while thinking about starting to write his first novel. That project is still in the dream stage. As he freely admits, "The world is a mystery to me."
Jong-su lives alone in his cluttered, rundown childhood home in the country north of Seoul, where he patiently cares for the family's livestock. Jong-su's mother left the family when he was a boy; his hot-tempered father is now in jail on an assault charge. It's quiet on the farm, and Jong-su's thoughts wander. If you listen closely you can hear the sounds of a North Korean propaganda loudspeaker coming from the nearby border, over the hill.
As director Lee Chang-dong would have it — in a screenplay he wrote with Oh Jung-mi, based on a short story by Haruki Murakami — one day Jong-su absent-mindedly wanders into a shop and draws the attention of a young woman named Shin Hae-mi (Jeon Jong-seo), who is working as a crowd-pulling go-go dancer out front. Flirtatious Hae-mi does all the talking, and it's established that they knew each other at school in the province. She's eager, he's a bit reluctant, but before long they become more than just casual friends. And then Hae-mi, as previously planned, departs for a solo vacation in Africa, leaving her new buddy Jong-su to care for her shy pet cat.
What happens next makes Burning one of the most intriguing films of the season. We discover the inner workings of these characters and how they relate to each other — little personal details that reveal everything about their lives. Jong-su's favorite writer is William Faulkner. He sings to his cows, all of whom have names. When Jong-su comes to Hae-mi's apartment high on a hill in Seoul to feed her cat, he masturbates in front of her picture window while looking at her photo. Meanwhile, Jong-su's long-lost mother appears without warning, and he remembers how he once was ordered by his father to burn her clothes.
Hae-mi eventually returns, but she is accompanied by a man named Ben (Korean-American actor Steven Yuen), whom she introduces as her "Nairobi comrade" — at which point veteran director Lee slowly, tantalizingly begins to turn up the heat underneath the trio. Ben is everything Jong-su is not: poised, polished, sophisticated, rich, and completely at ease with the tricky situation he has waltzed into. Hae-mi rides home from the airport with Ben in his sports car rather than in Jong-su's battered pickup truck. "He's the Great Gatsby," observes the flummoxed Jong-su. Adding to the apprehensive mood, it happens that Ben has an unusual hobby.
With Ben's arrival, we're suddenly able to study Hae-mi from a different perspective. She candidly reveals her anxieties and even declares, when the subject of dying comes up: "I want to vanish like I never existed." One evening at sunset outside Jong-su's country home with him and Ben, after a round of drinks and weed, she slips out of her clothes and goes into a trance-like dance to the tune of Miles Davis' soundtrack music from Louis Malle's Ascenseur pour l'échafaud. The next morning, she remembers nothing.
A languid, artificially relaxed visual and spoken style creeps into this stealthy romantic triangle, as if the three characters are floating through a dream rather than choosing from a number of unpleasant potential denouements. Somehow these Koreans are behaving as if they're in a French thriller. Death is always more powerful than sex. Burning is a stylish, unsettling reminder that love can be a gateway to emotions more unpredictable than mere carnal desire.

[embed-1]