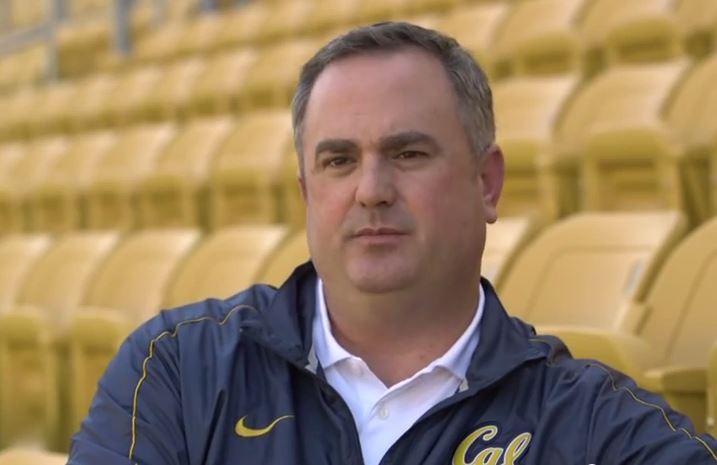 California Assemblymember
Roger Hernández
, a Democrat representing West Covina, has introduced a bill that would put a $500,000 cap on the maximum allowable compensation paid to University of California employees. Approximately 387 employees of UC currently earn more than half a million dollars in base pay and bonuses (as of 2013, the most recent year for which information has been made available by UC).
There are 139,000 UC employees in total, so the rule would limit pay for less than 0.3 percent of UC's workforce. But it's possible the rule could apply to only a fraction of this 0.3 percent because many of UC's top earners are paid from sources other than the state. Sports coaches and doctors at UC's medical centers, for example, receive part of their cash compensation from campus endowments and federal research grants.
Regardless where the money comes from, UC's top 0.3 percent rakes in big bucks. According to a payroll database maintained by the UC, the school's top 387 employees were collectively paid $273 million in 2013. Since 2005, gross pay for UC employees in the $500,000 and up bracket has been growing by double digit percentages every year, except in 2009, when the rate of increase slowed to 9.2 percent. Altogether, gross pay going to UC's half-million and up employees between 2004 and 2013 increased by 832 percent.
[jump] UC's five highest paid employees in 2013 were sports coaches at the Berkeley, Los Angeles and Davis campuses, but by far the biggest gains in financial compensation have gone to several hundred doctors, professors, and executives at UC's Los Angeles and San Francisco medical centers.
"Less spending on UC's bloated executive ranks means more resources will be available for students," said Hernández in a press release. "This bill is directed towards a very small percentage of UC employees that take up a large portion of the UC budget, student funds and taxpayer dollars."
The union AFSCME Local 3299, which represents thousands of UC employees, is supporting Hernandez's bill. According to research done by AFSCME, between 2007 to 2013, UC's total spending increased by 40 percent while spending on salaries for UC's highest paid employees increased from $67 million to $270 million – an increase of 300 percent.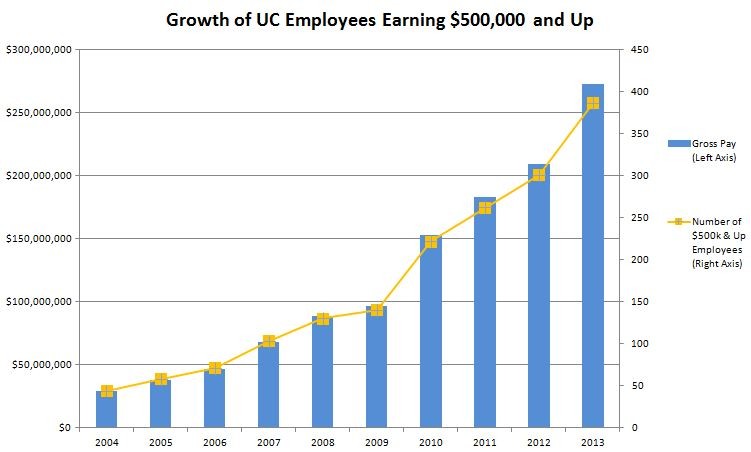 According to Kathryn Lybarger, president of AFSCME Local 3299, the issue is as much about the meaning of public service as it is about UC's finances. "If the President of the United States, every U.S. Governor and the staff of the Federal Reserve Bank can all get by on substantially less than $500,000 per year, there is no reason why employees at a publicly funded university cannot do the same," said Lybarger.
President Barack Obama is paid $400,000 a year and also gets a $50,000 expense account. UC President Janet Napolitano is paid $570,000 in salary. UC also provides Napolitano an annual automobile allowance of $8,916, and UC rents an Oakland house for Napolitano costing $9,950 a month.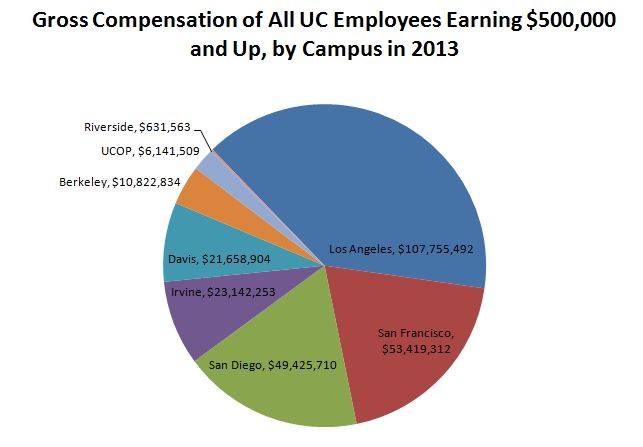 UC administrators and members of the Board of Regents have countered pay limit proposals in the past, saying that they need to match salaries paid by peer institutions like the University of Michigan and Ohio State University to attract top talent.
"We haven't had a chance yet to assess this bill, so UC has no official position," Shelly Meron, a spokesperson for UC, wrote in an email about Hernández's pay cap proposal.
According to Meron, most of UC's highest paid employees are faculty working in the university's health science centers, and big portions of their paychecks come from clinical research funds instead of state dollars. As a result, Hernández's bill might not impact these employees. "UC's top executives – the Senior Management Group – comprise less than 3 percent of top earners, and less than 1 percent of all employees," added Meron. "Their combined earnings equate to less than one quarter of 1 percent of UC's entire budget."
This is not the first time Hernández has tried to address rising inequality in the UC system. In 2011 the assemblymember introduced
a bill
that would have capped pay for UC campus chancellors at $326,000. That bill did not advance to a committee.
Last year, in response to the continuing decline in state support for the UC system, the UC Regents announced that they plan to increase student tuition by as much as five percent a year over the next five years. And earlier this week UC President Napolitano announced that UC
is considering freezing student enrollment
unless the state provides another $218 million in funding.