Stories you shouldn't miss:
1. California cities are growing increasingly more dense as
more people choose to live in urban settings
, the
SacBee
$ reports, citing a new US Census survey. San Francisco is now the second densest city in the nation — behind only New York City. Berkeley also made the Census' list of the top 25 densest cities in the country, coming in fifteenth. San Francisco's density has increased by 679.7 people per square mile since 2010.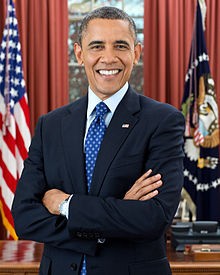 2. The US Supreme Court appears
to be deeply divided over a case that could gut President Obama's signature healthcare law
, with liberal justices backing Obamacare and conservatives opposed, the
LA Times
$ reports. Opponents of the Affordable Care Act are attempting to overturn a key portion of it, and if they're successful, it could derail the law in 37 states and eliminate healthcare coverage for more than 7 million low-income Americans.
[jump]
3. A Southern California lawmaker is pushing a union-backed bill that would
cap executive pay in the UC system at $500,000 a year
, the Bay Area News Group$ reports. In 2012, about 300 UC employees made more than $500,000, according to Assemblymember Roger Hernández, D-West Covina.
4. Oakland Mayor Libby Schaaf said
it's time to "disrupt poverty" in Oakland
, the
Chron
reports. In a news report on the response by Oakland restaurants to the city's new minimum wage of $12.25 an hour — the highest in the state — Schaaf, a strong backer of the new minimum wage, said: "We're hearing lots of different responses to this requirement. It's disruptive. If we can have disruptive technologies, we can have disruptive social change. Let's disrupt poverty."
5. And state Senator Ricardo Lara, D-Bell Gardens, has introduced legislation that would
reaffirm the right of citizens to film police officers in public places
— as long as the activity does not interfere with official police work, the
LA Times
$ reports.