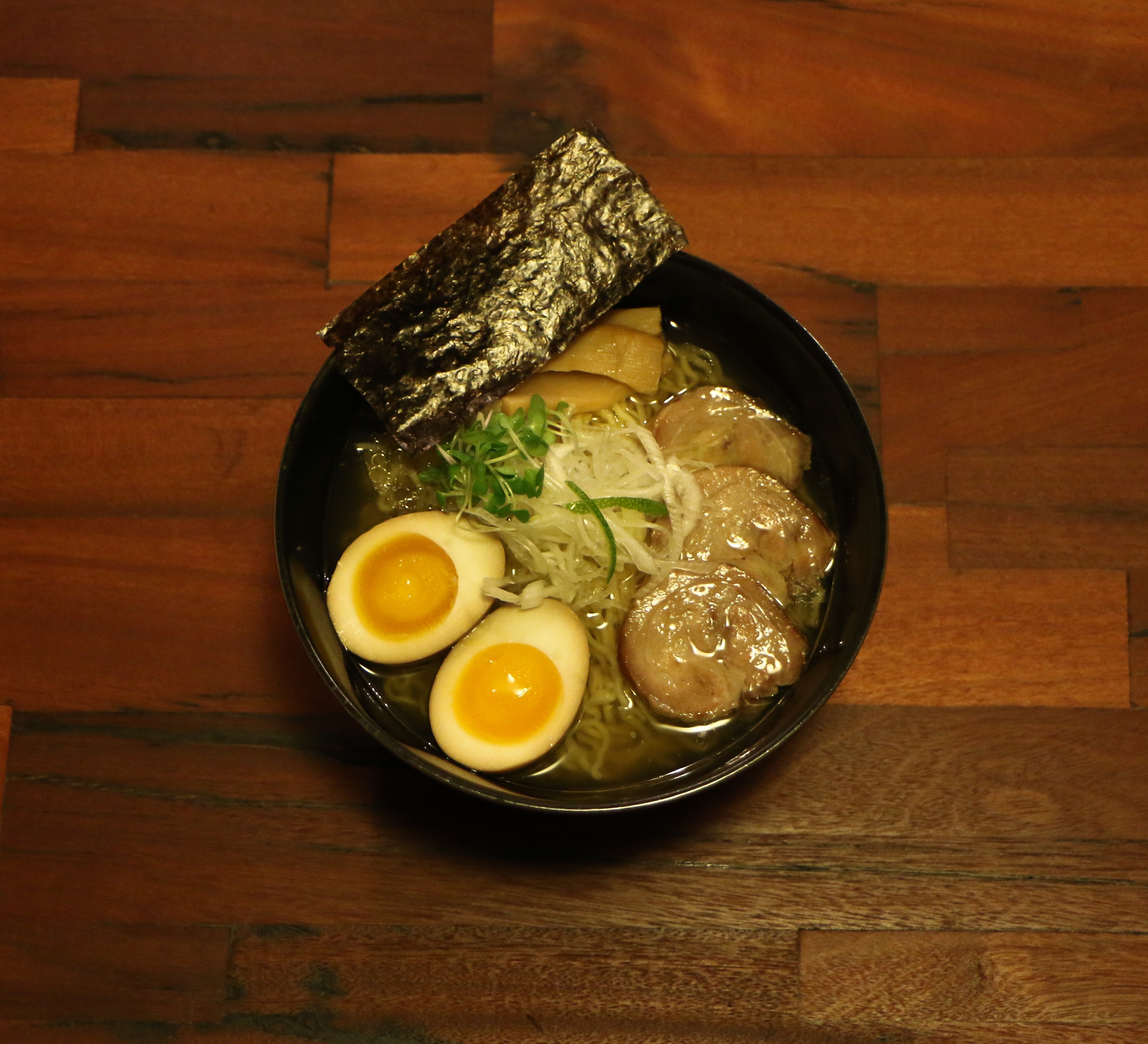 Have two ex-chemists unlocked the secret to serving delicious, fuss-free ramen in the East Bay? Dedicated noodle slurpers will have a chance to decide for themselves when
Shiba Ramen
, a fast-casual ramen shop that aspires to be authentically Japanese, opens this fall.
The PhD-certified brains behind the project are Jake Freed and Hiroko Nakamura, a husband-and-wife tandem of former chemists who are making their first inroads into the restaurant business. They've signed the lease on a prominently-located space in Emeryville (they'll reveal the exact location when the deal is finalized), and plan to open Shiba Ramen in September.
[jump]
See also:
Does Rockridge's New Ramen Shop Live Up to the Hype?
In Praise of Late-Night Ramen
For Freed, the key to a satisfying ramen experience is to follow the example of noodle shops in Japan — not just in terms of the quality of their ramen, but also their informality and relatively low price point. On
Ramen Chemistry
— the blog he created to document the process of opening Shiba Ramen — Freed writes that the Japanese view ramen, essentially, as fast food, but with none of the term's pejorative connotations. Simply put, it is "food that is fast to get, and fast to eat."
"In Japan, [ramen] doesn't cost $15 a bowl plus toppings, and you don't have to wait for an hour or two to eat it," Freed said in an interview.
In that respect, Freed and Nakamura aim to bring what they view as a more authentically Japanese ramen-eating experience to the East Bay. At Shiba Ramen, the soup stocks and
tares
will be made in the traditional (i.e., labor- and time-intensive) Japanese manner, but the prices will be relatively low, and there won't be table service or tipping. While the restaurant won't go quite as far as having customers place orders via a
ticket-dispensing vending machine
(as is the custom at many ramen shops in Japan), Freed said he wants to eliminate the inefficiencies of typical American-style restaurant service. The idea is that customers would be able to sit down to a piping-hot bowl in a matter of minutes. At the end of the meal, instead of waiting around for the check, they could just walk away.
That said, Freed doesn't want the restaurant to feel so Japanese that it alienates newcomers to ramen culture, and so the menu will use terminology that is accessible to the average American diner who might not know his
shio
or
shoyu
from his
tonkotsu
.
Having completed a ten-day stint at a ramen school in Japan's Chiba Prefecture in the fall, and having spent much of the past year fine-tuning her recipes, Nakamura will be Shiba Ramen's chef. To start out, the restaurant will offer about five kinds of ramen, plus a short list of signature side dishes — the goal being to offer items that aren't commonly available in the Bay Area, Freed said. As for the ramen itself, Freed and Nakamura are still whittling down their list, but likely contenders include a miso ramen, a spicy ramen, a vegetarian ramen, a
chintan 
(clear broth) style ramen, and perhaps a ramen with a creamy, chicken-based broth that should appeal to fans of the famously rich
tonkotsu
style.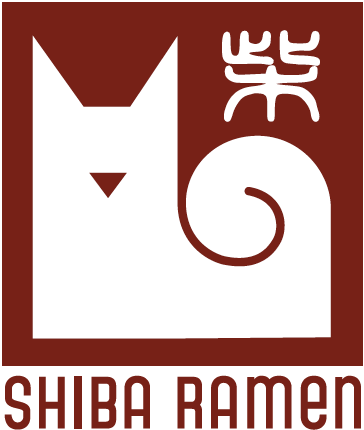 According to Freed, who is now a practicing attorney, making ramen isn't so different from chemistry — that you just have to "know the right ingredients and the right proportions and have a sense of process and quality control when you put them together." You get a sense of that measured, scientific approach on
Freed's blog
, which he hopes will serve as a practical guide for anyone interested in starting a new business (ramen-related or otherwise). Topics covered include a four-part series on the chemistry of umami and a post about branding in which Freed explains how he and Nakamura settled on the Shiba Ramen name. (In short, they have two beloved pet Shiba Inus, and, despite being an iconic Japanese image, Shibas aren't currently used to market much of anything in the US.)
Shiba Ramen is slated to open in September. But first, Freed and Nakamura will head off for a quick trip to Japan, where they'll eat a ton of ramen and take a closer look at how the noodle shops they admire operate. It sounds like the best kind of research trip.