This month marks the fiftieth anniversary of the Black Panther Party's founding in Oakland. And the East Bay's creative community is showing up full force to honor the party's remarkable legacy. Some shows feature legendary Panther artists, such as Emory Douglas, the Black Panther Party's official Minister of Culture, while others showcase emerging, contemporary talent influenced by the Panthers' work. Then, there's ephemera from the Panthers' prime that offers a window into a political moment that still resonates today. To guide you in your Panther appreciation this month, a selection of these shows:

The Point is… 2.0 at Joyce Gordon Gallery

This show will feature works by seminal illustrator and original minister of culture for the Black Panthers Emory Douglas, along with the Oakland Maroons Art Collective: Tarika Lewis, Akinsanya Kambon, Ducho Dennis, Duane Deterville, Rage Souljah, Chris Herod, and Refa One. The multimedia pieces will honor the Panther's ten-point program, a set of demands and precepts from 1966 addressed to the United States government. The show will also feature unpublished photos by the late Ducho Dennis, Master Artist and official photographer for the Black Panthers. Events include an artist talk at the October 7 reception, a panel featuring Emory Douglas and other Black Panther artists on October 8, and a panel discussion featuring the Oakland Maroons Art Collective on October 27. Free. October 7–29. 406 14th St., Oakland. JoyceGordonGallery.com
ICONIC: Black Panther at American Steel Studios
Produced by Sepia Art Collective, this show features more than forty artists from the Bay Area and beyond, honoring Panther icons. Contributors include Melanie Cervantes and Jesus Barraza (who together make the activist screenprinting duo Dignidad Rebelde), migrant activist and artist Favianna Rodriguez, artistic power duo Karen and Malik Seneferu, masterful installation artist and painter Bryan Keith Thomas, legendary painter and historian Dr. Samella Lewis, and street artist Shepard Fairy (behind the Obama "Hope" poster), alongside many other notable names — including Emory Douglas.
Free. October 7–November 6. 1960 Mandela Parkway, Oakland. SepiaCollective.com
Survival Pending Revolution: Black Panther Party 50 and Comrade Sister at Omi Gallery
This show features rare ephemera from the collection of Oakland-based archivist Lisbet Tellefsen, including never-before-seen photographs, original prints, posters, and newspapers promoting the Panthers' Community Survival Programs. Comrade Sister will fill the Omi upstairs gallery with contemporary works inspired by the women of the Black Panther Party, featuring artists Tarika Lewis, Karen Seneferu, Ain Bailey, Marnika Shelton, and others. An opening reception on October 7 will host a roundtable with Davey D Cook, Ericka Huggins, Lisbet Tellefsen, Emory Douglas, Hodari Davis, and Ashara Ekundayo.
Free. October 7–January 7. 2323 Broadway, Oakland. Oakland.ImpactHub.net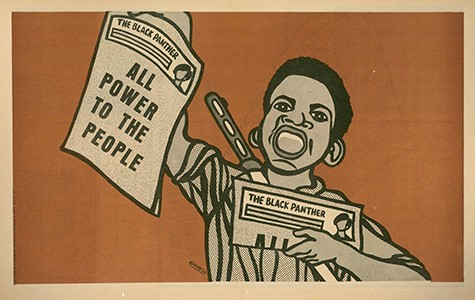 50 Years Later: The Art Show at SoleSpace 
Solespace's homage is a youth-driven show featuring both fashion and visual art. Among the works will be Madow Futur Season One, a clothing collection that honors the Black Power Movement. The show's opening on October 7 from 5–10 p.m. will also offer music and drinks.
Free. 1714 Telegraph Ave., Oakland. Solespace.com
All Power to the People: Black Panthers at 50 at Oakland Museum of California
This sprawling exhibition will feature historical artifacts, first-person accounts, and Panther-inspired contemporary art that will highlight how the social movement and political party still shapes our lives today. (Look for a full review in next week's paper.) Coinciding with the exhibit, the museum will also be the venue for the Black Panthers' official commemoration and celebration, including a three-day conference from October 20–23. (For details, visit BPP50th.com).
Free–$15.95. October 8–February 12. 1000 Oak St., Oakland. MuseumCA.org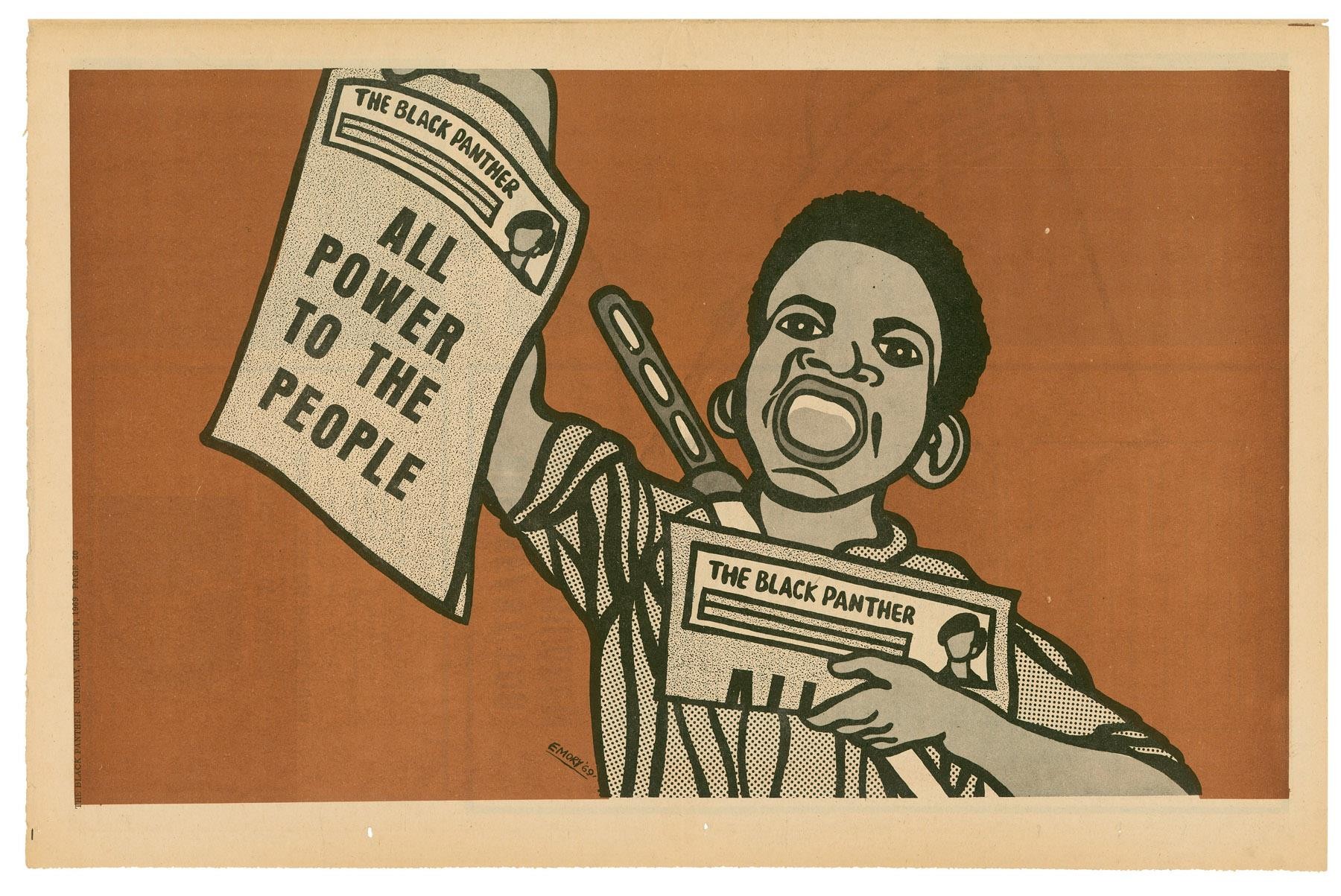 Power to the People: The World of the Black Panthers at UC Berkeley
This fall, the corridors of the UC Berkeley Graduate School of Journalism will be hung with photographs by Stephen Shames, a former UC Berkeley student who served as one of the most trusted photographers for the Black Panther Party. Panther Chairman Bobby Seale was a mentor to Shames, and Shames stayed by his side from when they met in 1967 through Seale's campaign for Oakland mayor in 1973. Shames' portraits of Seal and the Black Panther Party are some of the most intimate and nuanced around. On October 19, both Seale and Shames will be present for a book signing and presentation in Cal's Northgate Hall.
Free. October 19–January 5. North Gate Hall, UC Berkeley. Journlism.Berkeley.edu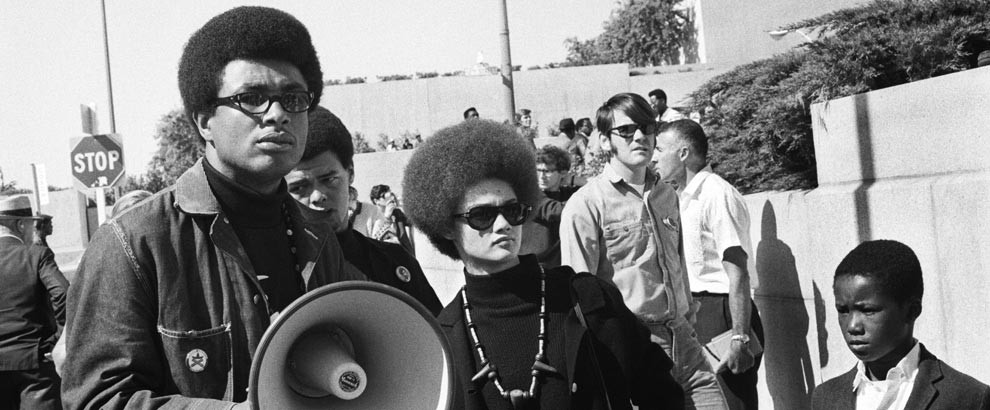 Revolutionary Grain: Celebrating the Spirit of the Black Panthers at the African American Museum and Library at Oakland
Suzun Lucia Lamaina spent five years traveling the country, capturing the portraits and stories of former Black Panthers. This show features those photos alongside transcribed interviews. Lamaina will be at the opening reception on October 22 to give an artist talk and signs the book version of her project, which will be on sale at the event. Meanwhile, at the Oakland Library's main branch, see Revolution is a Daily Struggle: Remembering the Black Panther Party's Social Program for a more straightforward historical account featuring a wealth of Black Panther Party ephemera (through November 30).
Free. October 22–February 28. 659 14th St., Oakland. OaklandLibrary.org
Correction: A previous version of this article misspelled the name of Ain Bailey. This version has been corrected.