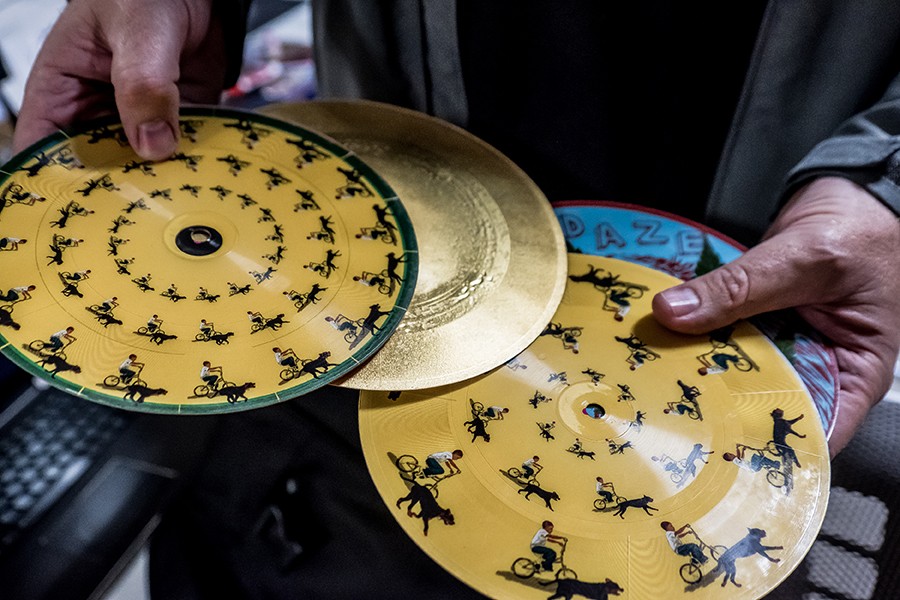 A few years ago, Donny Eastland kept reading that no one made new record presses. As the stories went, demand for vinyl was outpacing manufacturers' capacity to provide supply, elongating turnaround times to the point of crisis because record plants were stuck to old, often-salvaged machines. An industry lifer, Eastland says he's installed more than 200 record-pressing machines since 1975, and, more recently, overhauled equipment at the country's largest plant, United Record Pressing. So, he resented the claim that no made record presses. He could, and he just had to let people know.

The first of Eastland's modern, newly built presses will soon arrive at the West Oakland headquarters of Second Line Vinyl — Oakland's first major record manufacturer since a Victor plant closed in in the mid-1930s. The approximately 40,000-square-foot facility, located in a Mandela Parkway property owned by 11West Partners, will house other music industry resources under the name Bump Town, including a venue. By the end of 2018, Second Line expects to have six presses capable of making 2 million units a year.
Second Line founder Zane Howard, 44, connected with Eastland two years ago, after the Nashville, Tenn. engineer posted his information on a trade website. Howard, whose background is in consumer food products, said during a tour of the future facility that the vinyl manufacturing backlog mostly harms independent artists, whose orders are often deprioritized next to major label clients. New presses, he realized, offered a solution. "My mission here is to create something that'll support a musician middle-class," he said.

Howard, who's developed Second Line full-time for the past year and a half, has also begun connecting with local industry figures such as Lyz Luke, who heads UnderCover Presents. Luke, Second Line's chief community officer, envisions an ambitious range of services at Bump Town, including recording, mixing, mastering, and performance — plus an industry apprenticeship program connected to public schools. "So, it'd be somewhere to record and master, and then watch your records get made," she said. "And then play the release show."

Second Line will have little direct competition in the Bay Area. Pirates Press, which was founded in San Francisco in 2004, relocated to a larger facility in Emeryville in 2015, but the company outsources its vinyl manufacturing to a company called GZ in the Czech Republic. And 16kHz, located in North Oakland, is similarly a vinyl broker, relying on plants in Southern California, although it creates specialty 7-inch picture discs onsite.

RIAA statistics show steady vinyl sales growth for the past several years; records accounted for more than a quarter of all physical format revenue in 2016. But label operators say plants are all backed up, with orders sometimes taking upward of nine months to fulfill. Eastland's company, Record Pressing Machines, is part of a new wave of record-press manufacturers looking to reinforce the supply chain.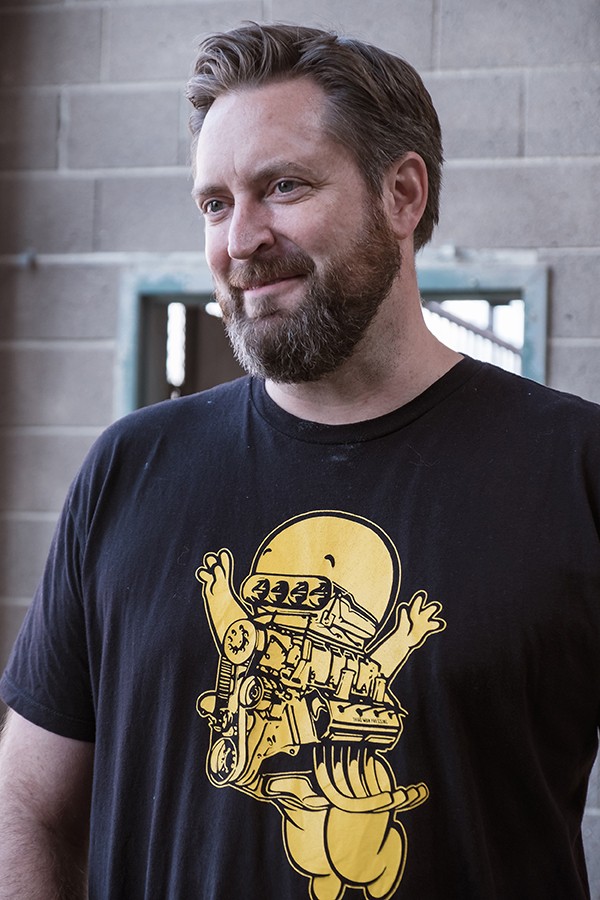 Third Man Pressing, one part of Jack White's sprawling vinyl-revival enterprise, started production in Detroit earlier this year with new machines from the German company Newbilt. And Hand Drawn Records in Dallas is the first plant to use automated and digitally equipped WarmTone machines by the Canadian company Viryl, which has been hailed in publications as the industry's savior. Eastland thinks Viryl is overhyped.
"The technology to make records basically has not changed," he said, describing the machines coming to Second Line as upgraded versions of an old industry standard known as the SMT. Eastland styles his work as tried-and-true with modern flourishes, borne of experience. "I've installed and rebuilt presses and trained people to run them, and a lot of them are still making a shit-ton of records."
So how are records made?
One machine cuts recordings into two master discs known as acetates, which beget stampers. Pieces of PVC are melted and molded into impressionable plates called biscuits. The stamper imprints the biscuit. Then come center labels and spindle holes. Throughout, there are thousands of pounds of pressure and wildly varying temperatures, and slight flubs will warp the records.
Although Eastland's automation system eliminates much of the labor traditionally involved in facilitating that process, Howard expects to hire for more than 30 full-time manufacturing jobs by the end of 2018 — reversing, in a very small way, a decades-long trend of industrial decline in West Oakland.
For now, though, Second Line Vinyl is basically a big empty room. Eastland expects to deliver the first press early next year. Still, Howard is already thinking about minutiae. He pointed out that records manufactured at the Victor facility in East Oakland in the 1920s and '30s are identifiable by a small "o" above the company's iconic terrier-and-phonograph logo on the center label. "We're looking at something like that," he said.