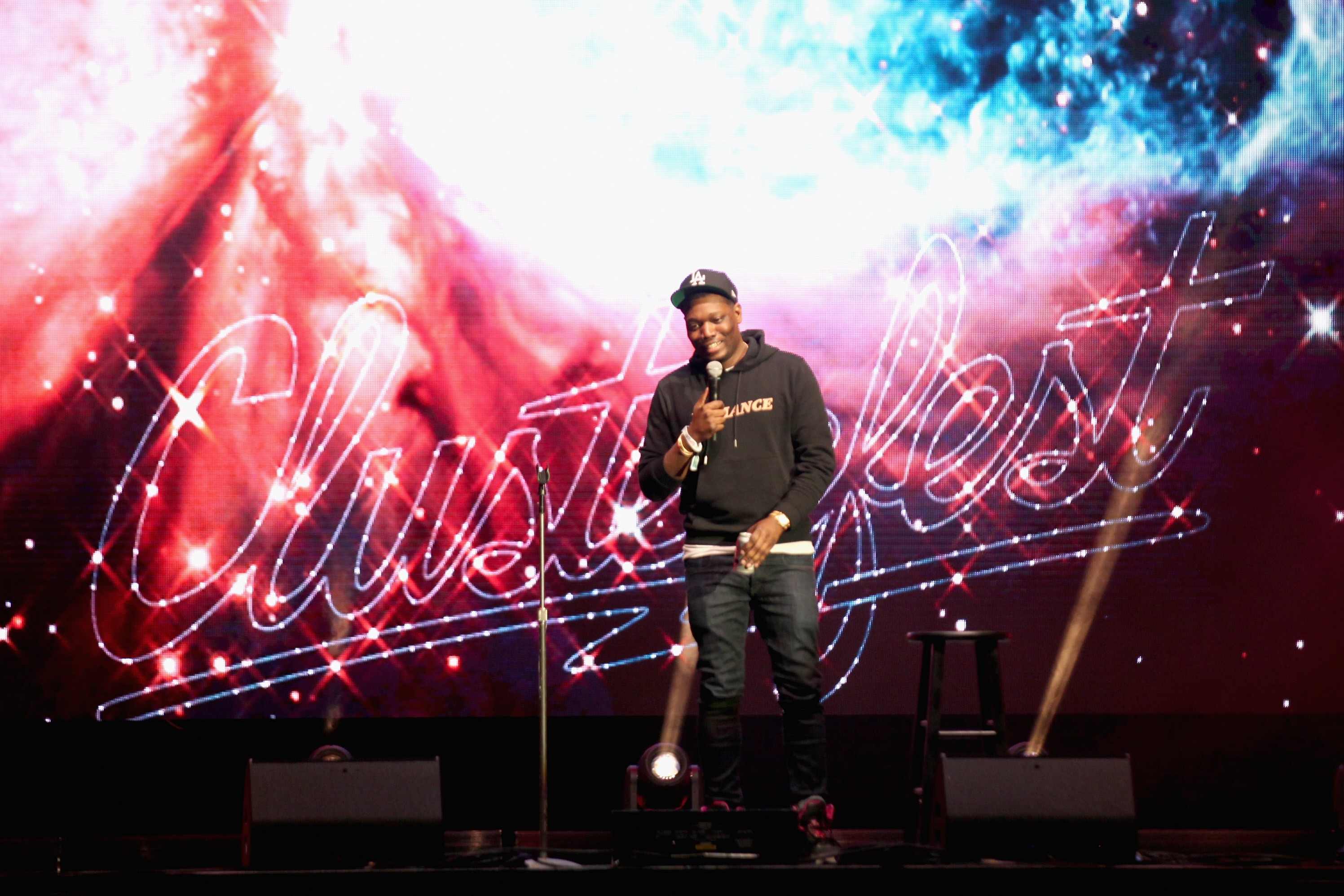 Comedians brought their wokest material to Comedy Central's Clusterfest, the three-day comedy festival in San Francisco that wrapped up Sunday night. Nearly every set spoke to Donald Trump, race, or the #MeToo movement — and often all three.
Many comics couldn't resist playfully jabbing at San Francisco, especially its whiteness. "This feels like a really fucked up Jehovah's Witnesses concert," said Tiffany Haddish, scanning the VIP section at the start of her set.
Saturday Night Live's Michael Che spent some time on his feelings about the city as well. "Every time I get here, it gets a little whiter," he said, as the camera pointed to an all-white section of the audience. "It's like I'm slowly watching my favorite person turn gray."
Others were even more direct. Kate Berlant began her surrealist set with a few questions: "Who here works for Facebook? Who here likes to actively displace the poor?" After some awkward laughter, she issued a clarification: "That's a San Francisco joke." While performing at the outdoor, Civic Center stage, Jeff Jeffries remarked on how festival organizers cleared homeless folks out from the plaza — essentially, evicting them from where they currently live — just so he could tell some dick jokes. Arrested Development's David Cross cheerfully called San Francisco "the human poo capital of America."
Comics didn't shy away from #MeToo within the comedy industry, as Louis C.K. was put on blast multiple times. "There are at least 12 comics I know that I would not invite to my home," said Jackie Kashian. "I call them my work friends."
Kashian was one of many lesser-known openers who had audiences keeling over, demonstrating the impressive, top-to-bottom lineup at Clusterfest. She also encapsulated the weekend well in a single sentence: "I am surely not a political comic, but I am now, because I'm alive."
The wokeness continued through Saturday's headlining set, which saw Amy Schumer splitting her time with three other women. Schumer, who is often accused of problematic white feminism, spoke to the importance of intersectionality and promoting people of color in her Saturday headlining set.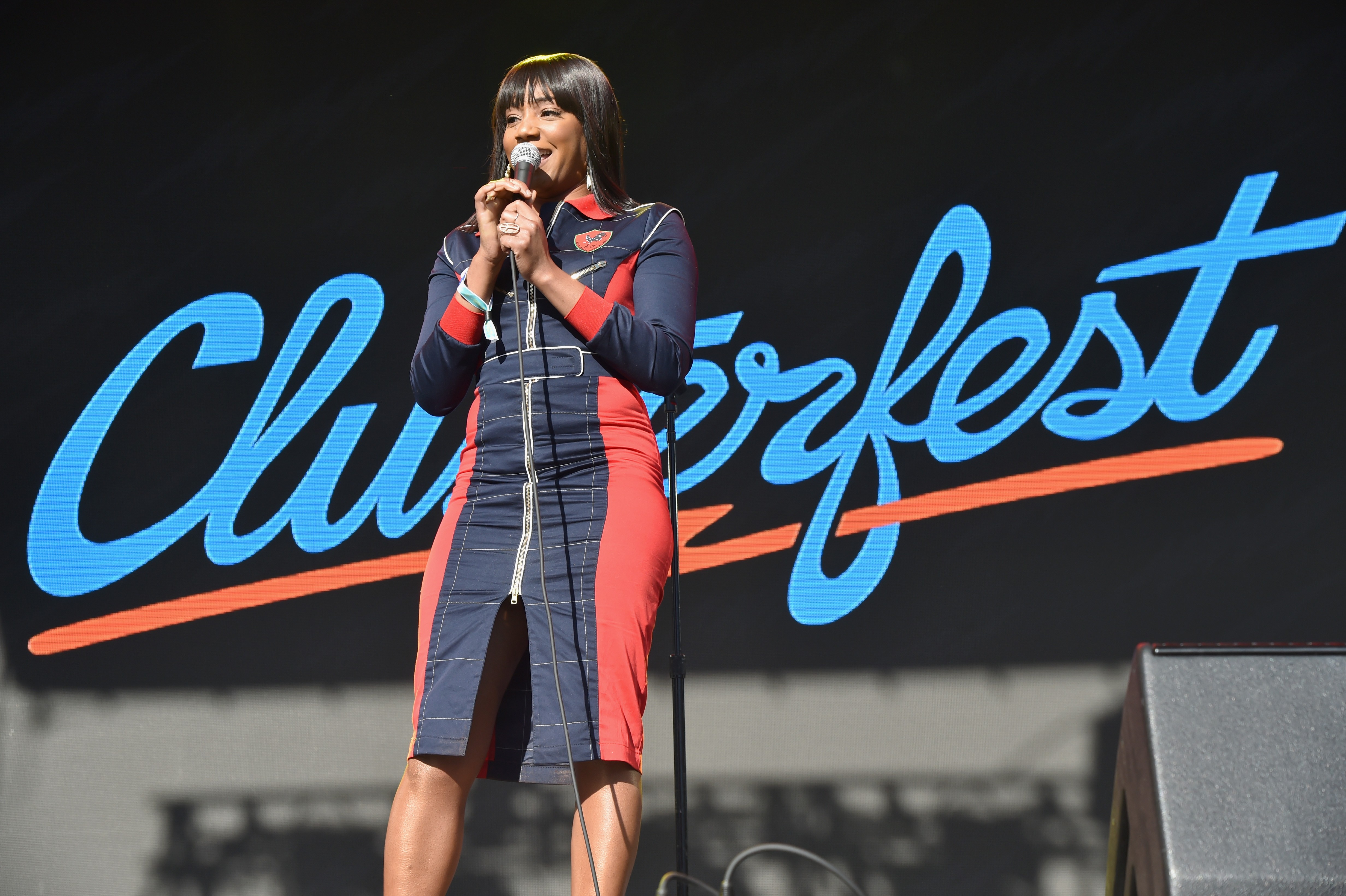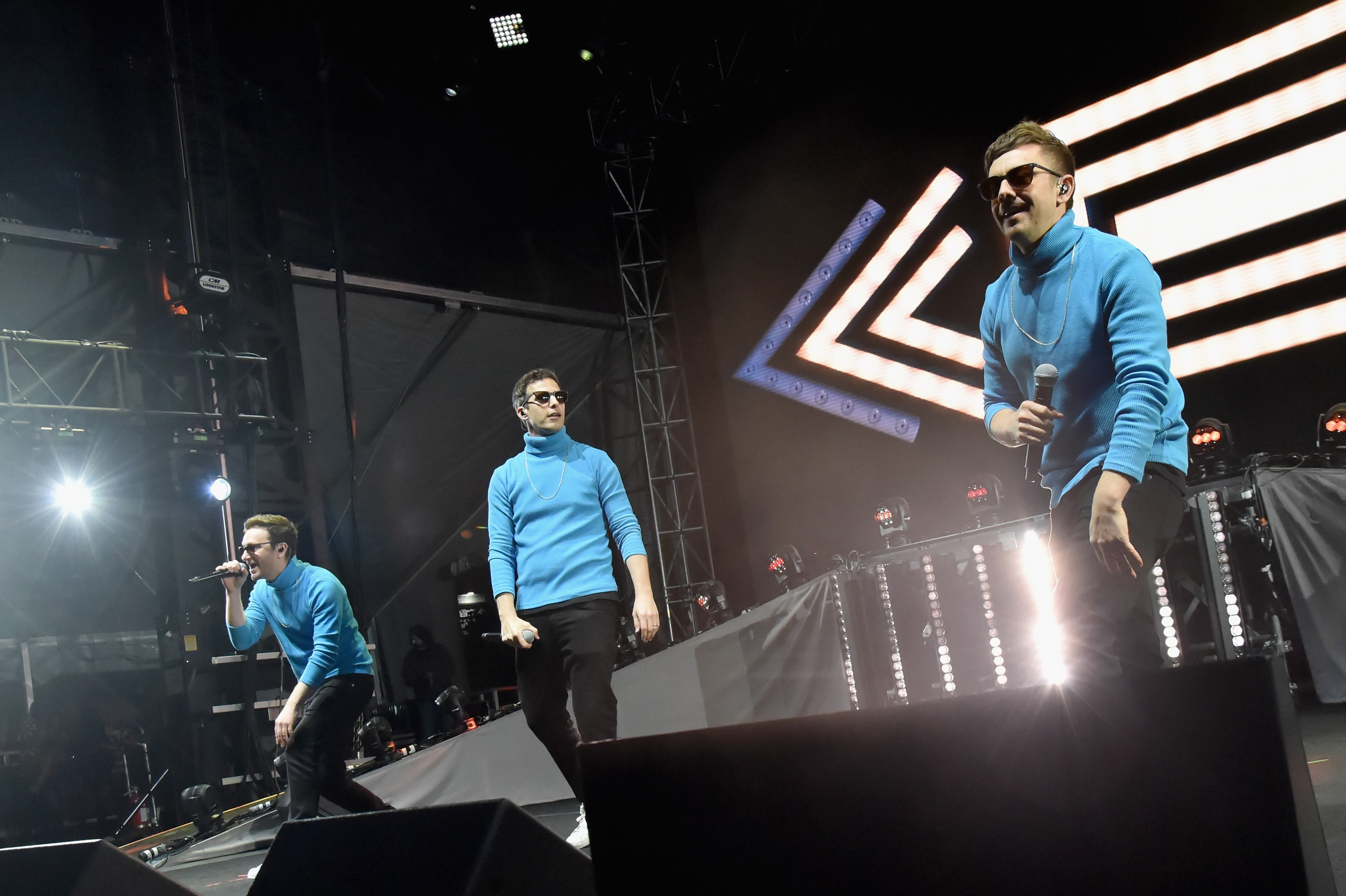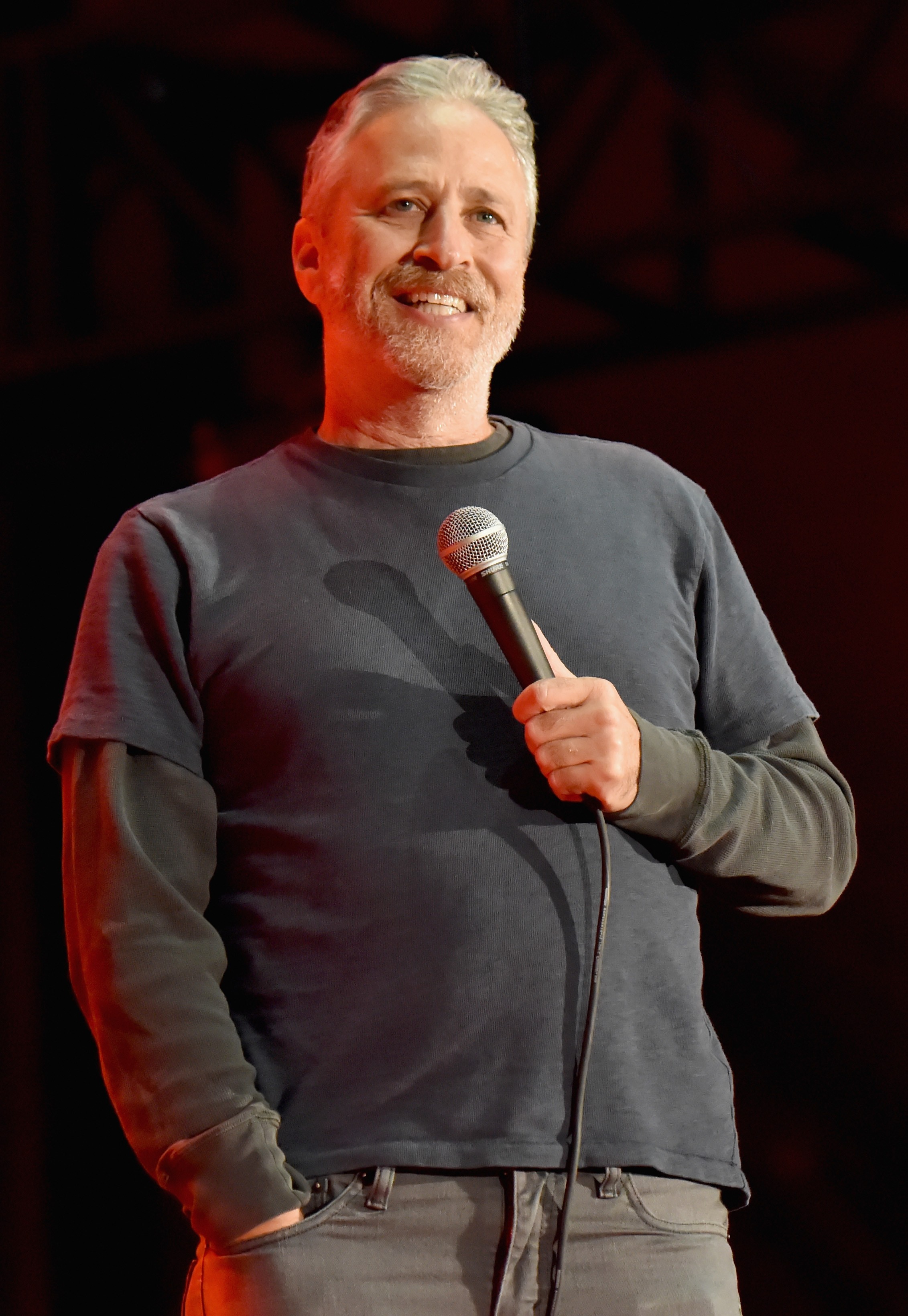 A less political highlight of the weekend, however, was Lonely Island's headlining set on Friday — the comedic hip-hop group's first official live concert ever. The multimedia set was packed with over-the-top silliness, guest appearances, costume changes, and all of their beloved hits. The Berkeley group even debuted a new song, suggesting the possibility of more live shows down the line. The East Bay-centric track paid homage to sports stars Jose Canseco, Mark McGuire, and Joe Montana, and saw Andy Samberg, Jorma Taccone, and Akiva Schaffer dressed in Oakland A's gear.

Other memorable, unserious attractions included a recreation of Nickelodeon's game show Double Dare, equipped with green slime; a South Park carnival full of themed games; a brass band-led parade featuring a few men coated in blue paint and clad in cut-offs, which ended at a replication of the Arrested Development stair car; and a slew of hip-hop performances that played up the theme of '90s nostalgia.
But the most memorable attraction was the Daily Show's Donald J. Trump Presidential Twitter Library, which showcased Trump's most bizarre and outrageous tweets in an ambitious format that struck the perfect tone between humor and despair. Cast members of the Daily Show served as ideal anchors throughout the festival, which fittingly ended on a political high via Jon Stewart. The former host proved he's still the master of the form, even weaving in an old Twitter exchange between him and Trump, and gave a shout-out to his former colleague Samantha Bee, who is currently experiencing the president's wrath.
But as with the rest of the festival lineup, he found a way to make fun of San Francisco, too.
"Is rent so fucking bad we can't afford a theater?" he asked on the main stage, as thousands stood bundled in the chill. "Or a Google bus or something?"