2012 promises not one but a flurry of legalization initiatives in battleground states Colorado, California and perhaps Washington.
Today, East Bay physician Dr. Frank Lucido, Mendocino activist Pebbles Trippett, as well as attorneys Joe Rogoway, Omar Figueroa, and William Panzer announce a second California pot initiative, following 'Regulate Marijuana Like Wine'.
The Repeal Cannabis Prohibition Act of 2012 would allow adults to legally possess up to three pounds of pot and grow a ten-by-ten-foot garden. It puts the California Department of Public Health in charge of administering the commercial side. The text of the initiative now heads to the State Attorney General's office for a title and summary.
The groups says some online surveys point to support for change. However, legalization measure Prop 19 lost in 2010 with 46 percent of the vote. Rogoway and Figueroa were involved in a separate 2010 legalization initiative that failed to gather enough signatures to be placed on the ballot. But this year's measure comes with the imprimatur of Panzer, an attorney who co-authored California's landmark medical marijuana initiative, Prop 215, in 1996.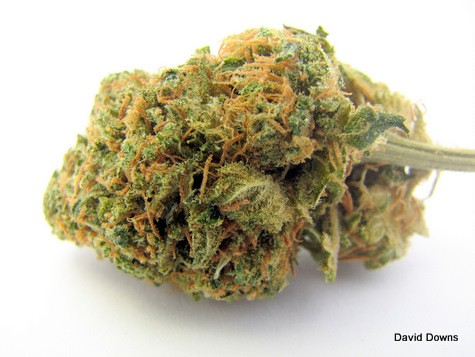 California adults could lawfully possess up to three pounds under the 'Repeal … Act'
The folks behind the act have a fundraiser planned for October 1. And a Facebook page.
The full text of the proposed initiative is available after the jump.