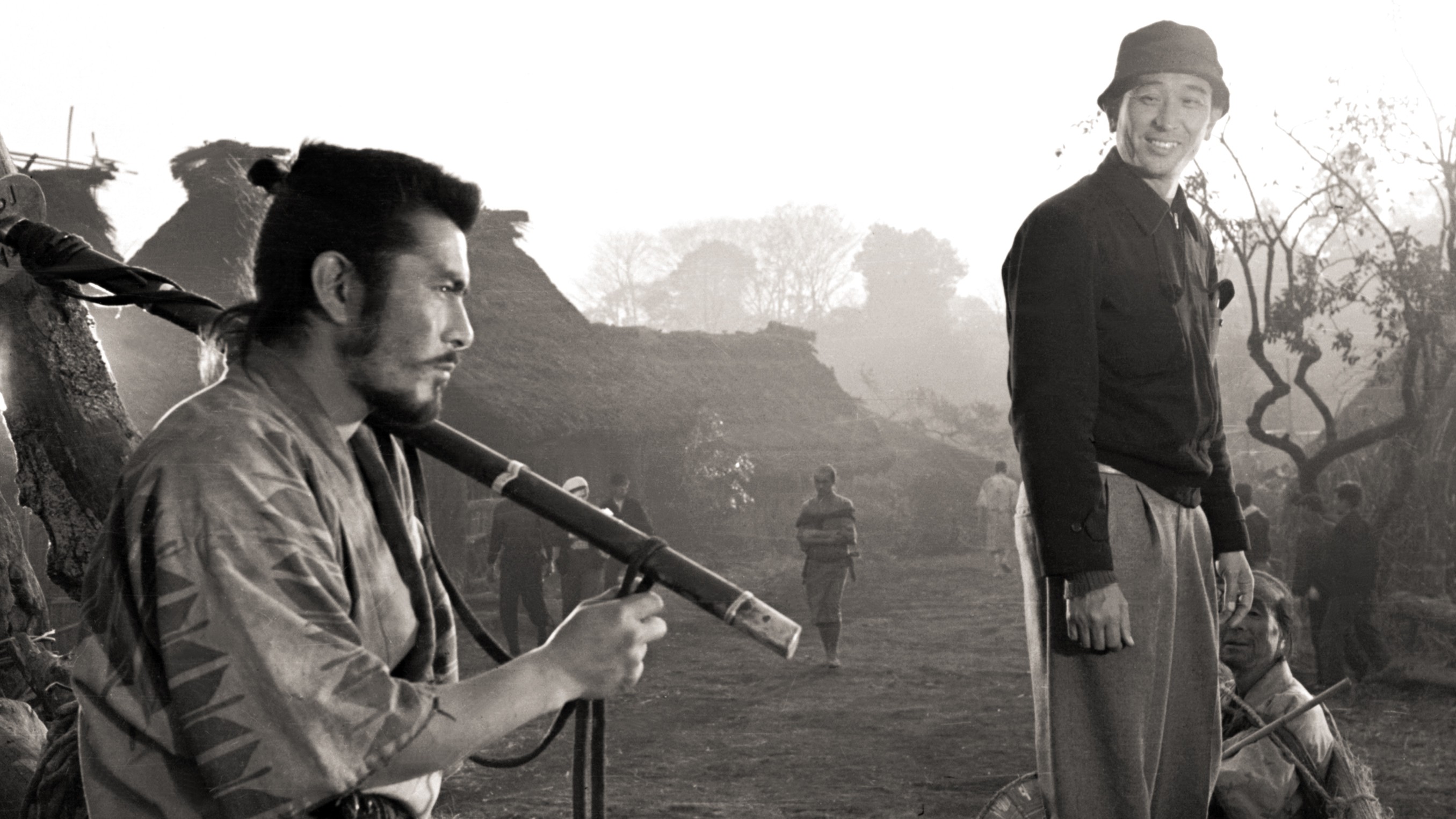 Who in the world isn't thrilled by Toshirô Mifune? What man wouldn't want to be Kikuchiyo, the wild-hare ronin from
Seven Samurai
, with his ridiculously long sword? And what woman could fail to admire Musashi Miyamoto, the quixotic, romantic hero of Hiroshi Inagaki's
Samurai
trilogy?
Japanese-American filmmaker Steven Okazaki (
Living on Tokyo Time
) remembers Mifune well in his newly released documentary profile,
Mifune: The Last Samurai.
So do Okazaki's talking heads. Fight choreographer Kanzô Uni worked with the young actor when former WWII sergeant Mifune (1920-1997) was barely out of the army. Mifune's legendary "maverick" roles for filmmaker Akira Kurosawa are shown to be something of a reflection of the younger man's temperament — born in China to Christian missionary parents, the ruggedly handsome movie star made his name by portraying men fighting hopeless battles, the more desperate the better. Evidently Mifune took up acting chiefly as a means of survival in a time of shortages. Kuro-san always revered rebels, and no one before or since personified the rebellious side of postwar Japan better than Mifune. They made sixteen movies together.
Colleagues and devotees line up to praise the man whose chief off-screen hobbies were cars and alcohol: actress Kyoko Kagawa; directors Martin Scorsese and Steven Spielberg; actor Koji Yakusho; and Haruo Nakajima, a bit-part player in Seven Samurai whose main claim to fame is lumbering around in a rubber suit as the original Godzilla. The film clips and period newsreels are plentiful and informative, as are the behind-the scenes stories. Example: In the climactic battle scene of
Throne of Blood
, those are real arrows flying at Mifune's head, fired by untrained, uninsured archers.
Mifune: The Last Samurai
should be required viewing for any fan of classic Japanese film.