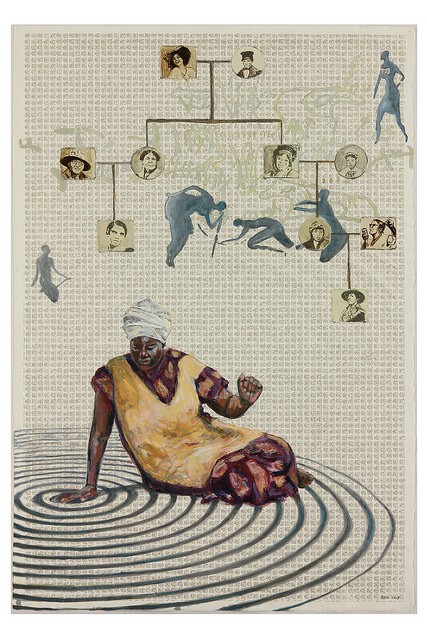 Last summer,
The Black Woman is God
blessed San Francisco's SOMArts with a sprawling and powerful exhibition. The 60-plus artist show explored "the black female presence as the highest spiritual form" across a variety of media and challenged viewers to consider the history of devaluation and erasure of creative contributions from black female artists. Now, with a second iteration on the way later this month, the event's curators, in collaboration with the California Digital Library and Art Practical, will be hosting a Wikipedia Edit-a-Thon aimed at addressing some of those same inequities in the digital world. At the event, participants — experienced or otherwise — will work together to create and contribute to Wiki articles, with an eye toward increasing the visibility of Black female artists, activists and curators on the online reference book of record. Participants are encouraged to bring their own laptops and chargers if they have them and notes and sources to cite. Snacks will be provided and there will be child-friendly activities for those bringing kids.
Saturday July 22, 1pm-4pm, 934 Brannan St, San Francisco, SOMArts.org.