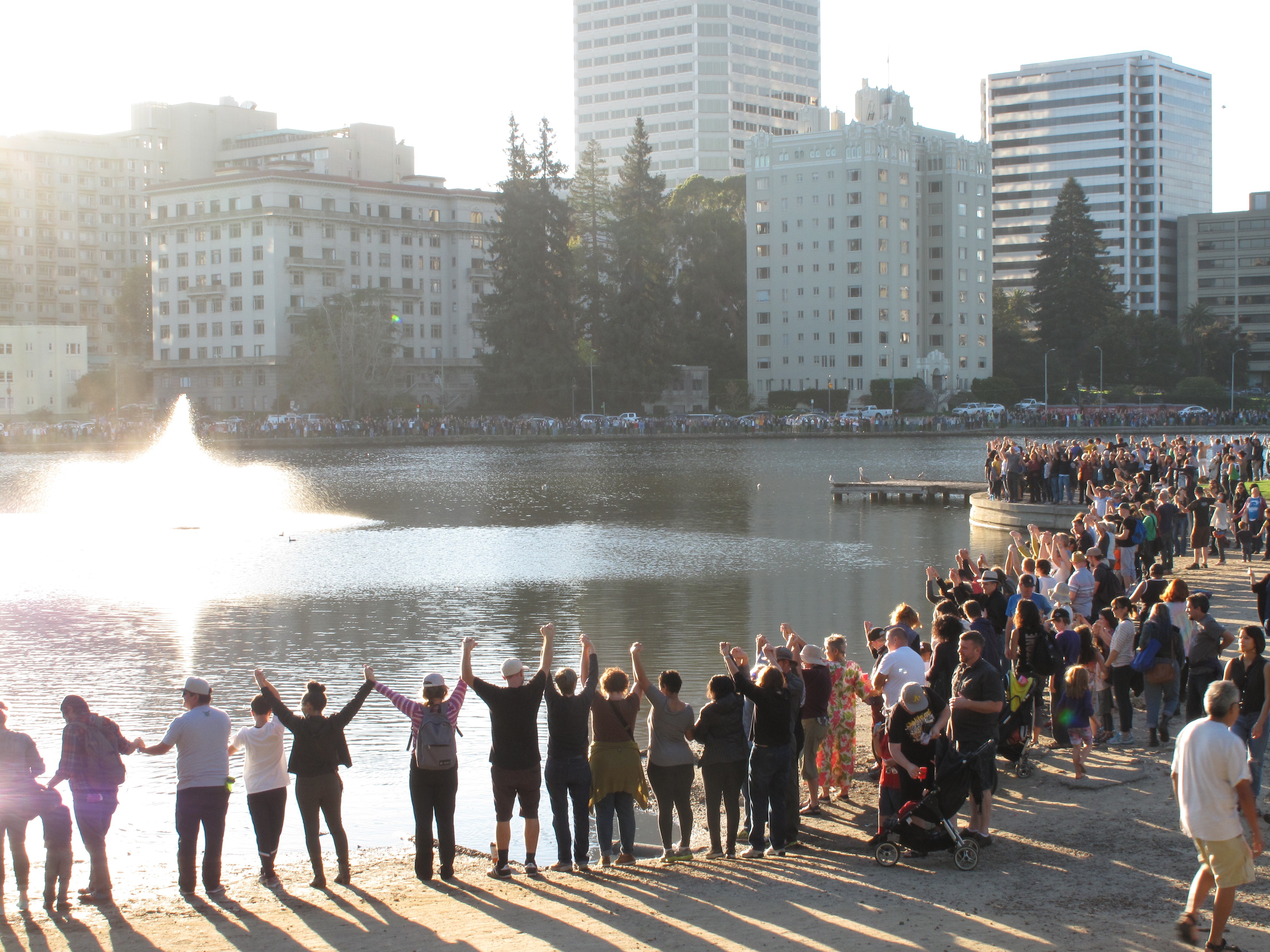 After five days of nighttime Oakland protests, several thousand demonstrators peacefully linked hands and encircled Lake Merritt on Sunday afternoon to protest Donald Trump and a feared increase in hate crimes that his political ascendency portends.
The vibe of the protest belied the intense actions each night since Trump's election as president. Families overtook the lake and kids played tag on the grass. Old-guard activists sat in lawn chairs holding signs. Artists screen printed posters. Photographers took impromptu portraits. And, near Grand Avenue, some people even danced.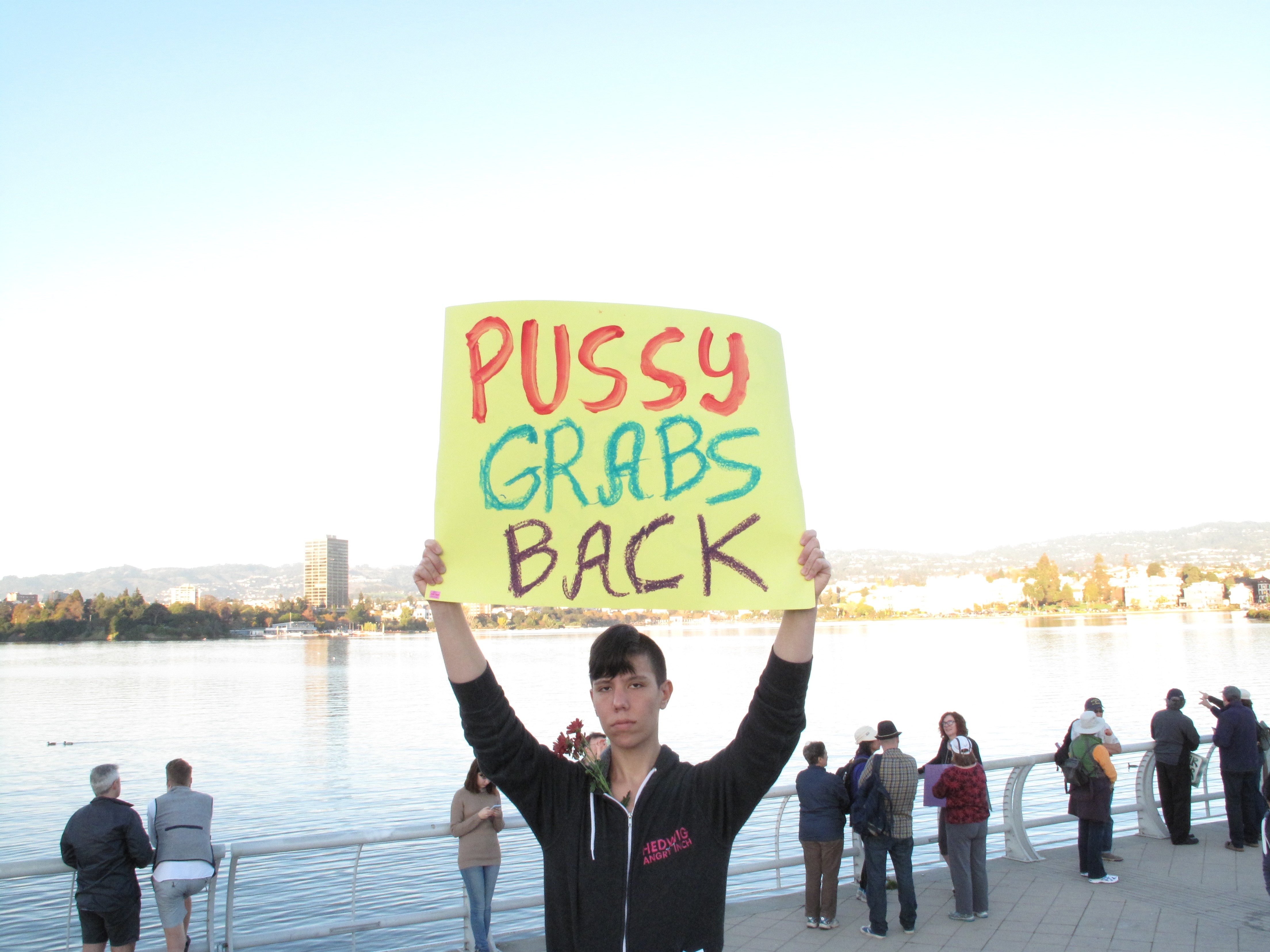 [image-17]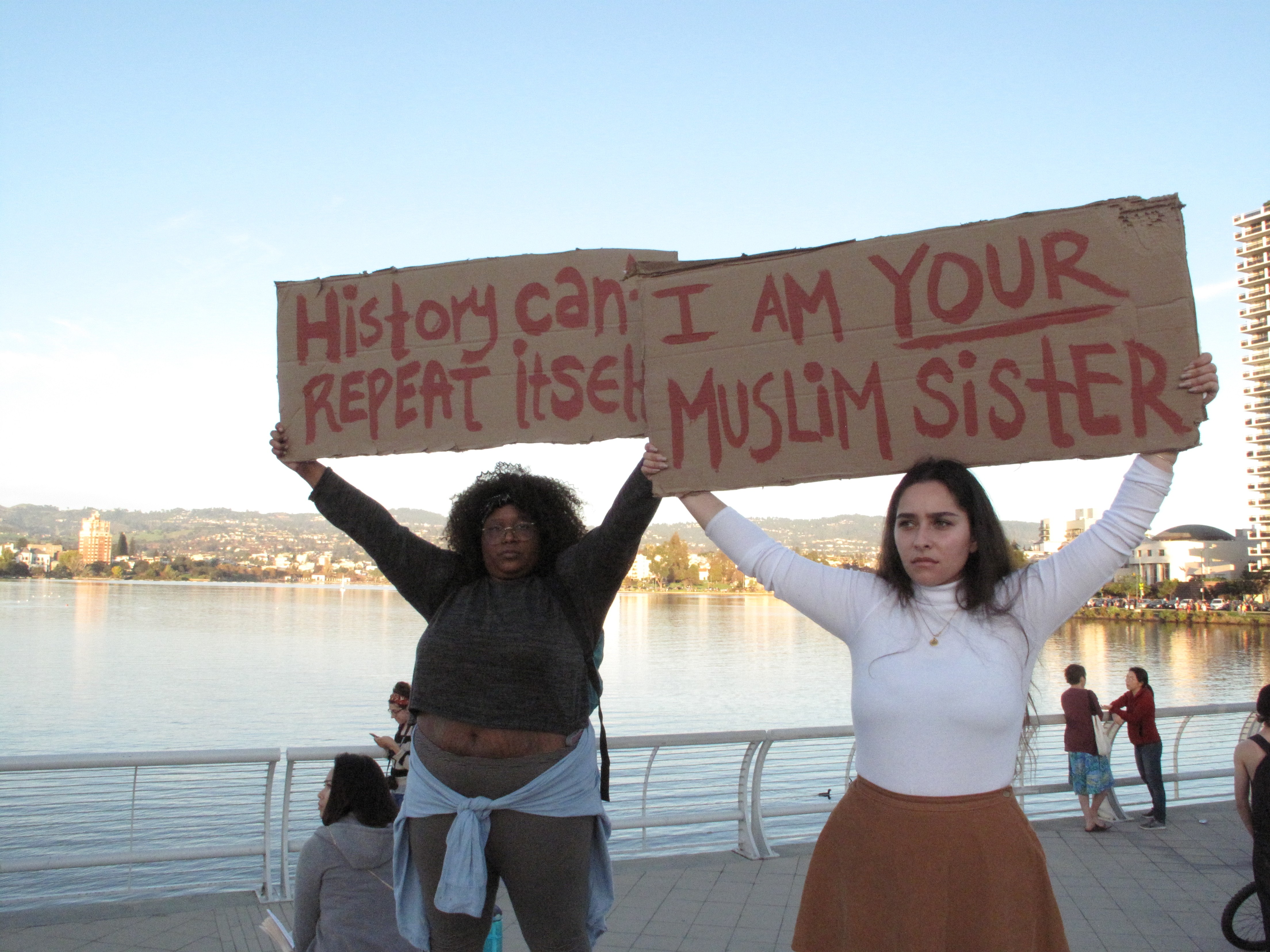 [image-18]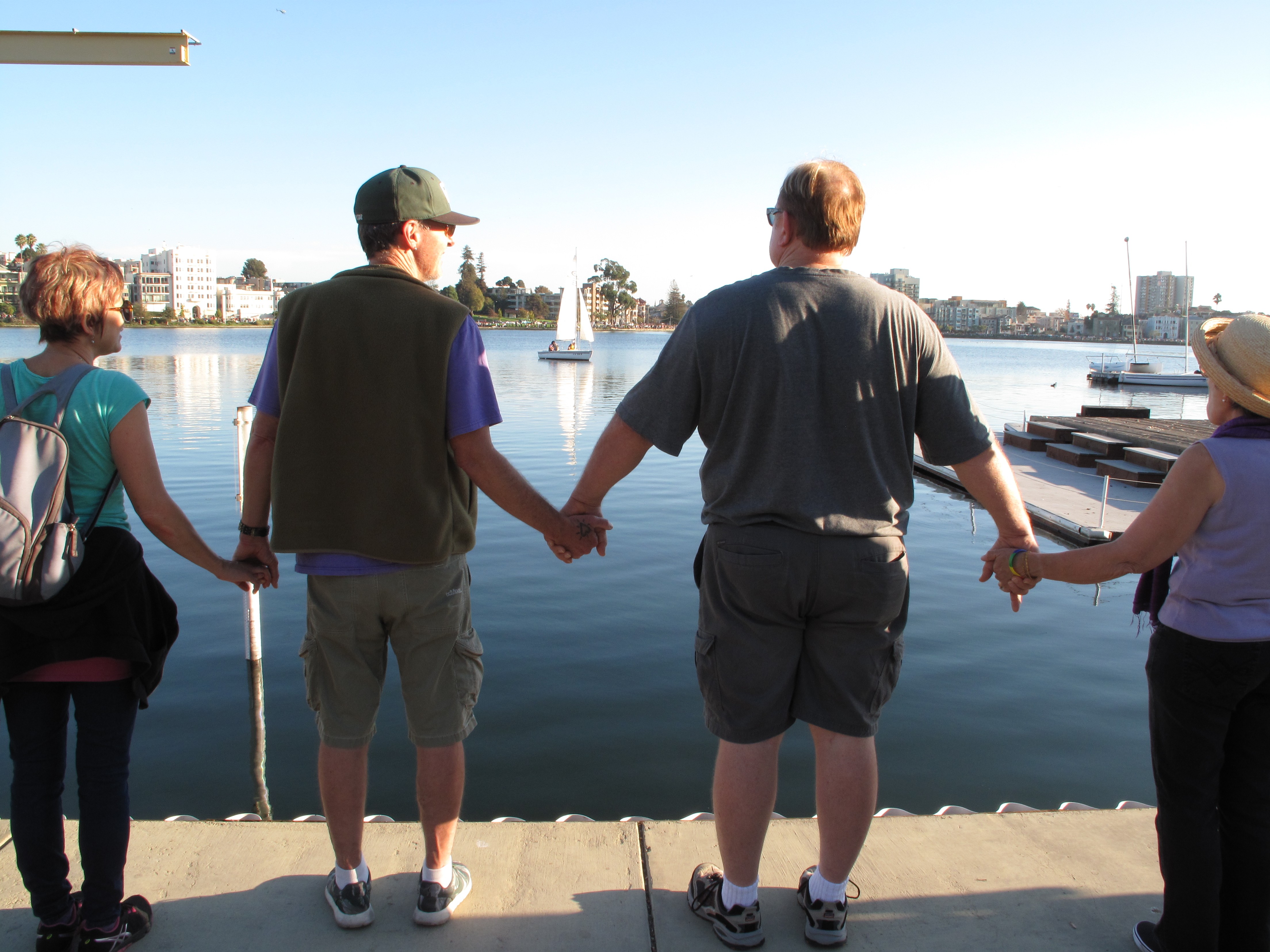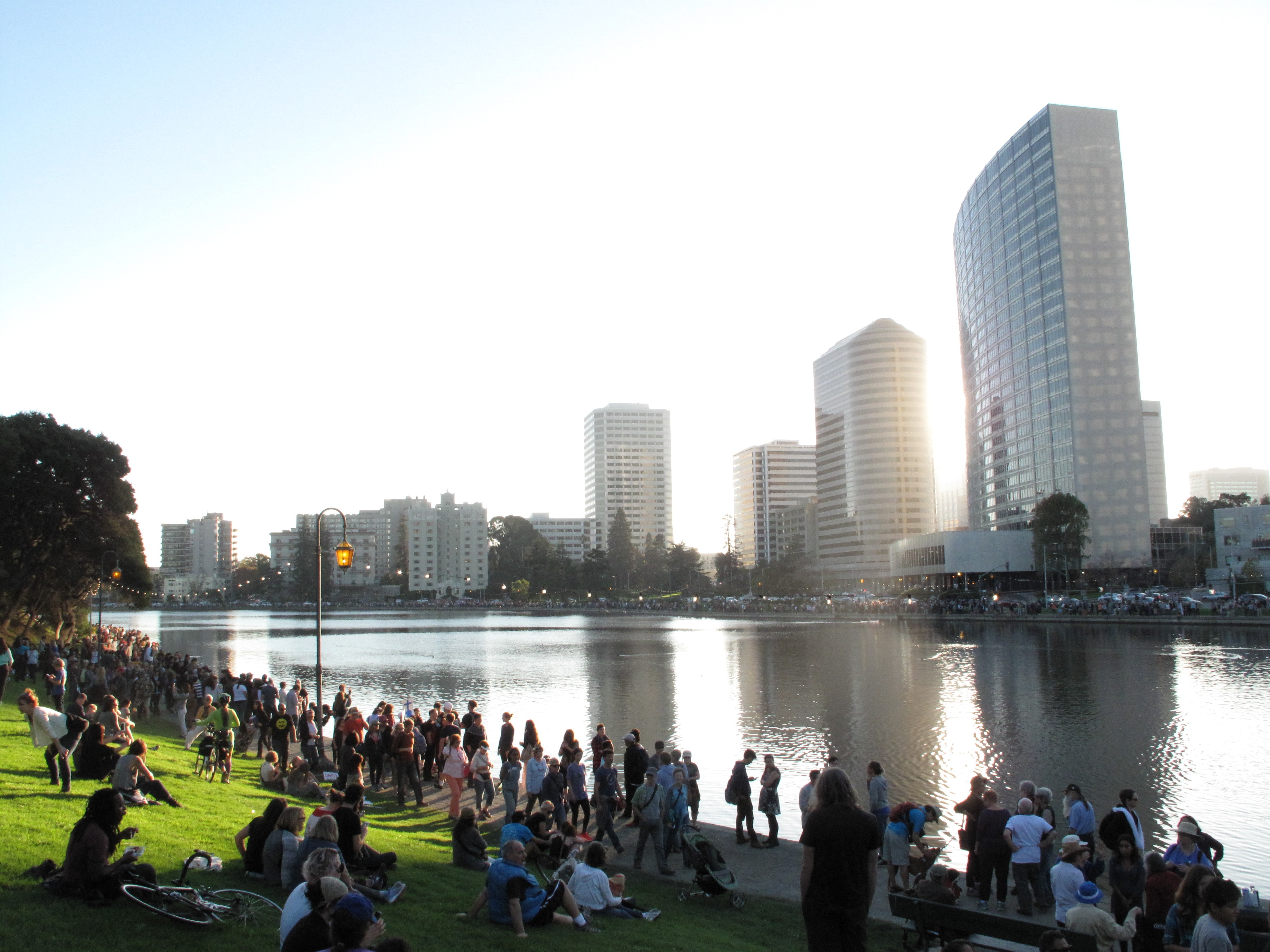 [image-22] [image-19] A snarky post on Twitter likened the afternoon more as a Georges Seurat painting than a protest. And, for sure, law-enforcement presence was minimal.
The
Express
estimates anywhere from 5,000 to 10,000 people converged on the lake, which is 3.7 miles round. Could have been more, easily.
On the wall of a building next to the Trader Joe's on Lakeshore Avenue someone started a post-it-note response to Trump. Hundreds of people wrote messages both deeply personal and political.
[embed-2] [embed-1][image-20] [image-21]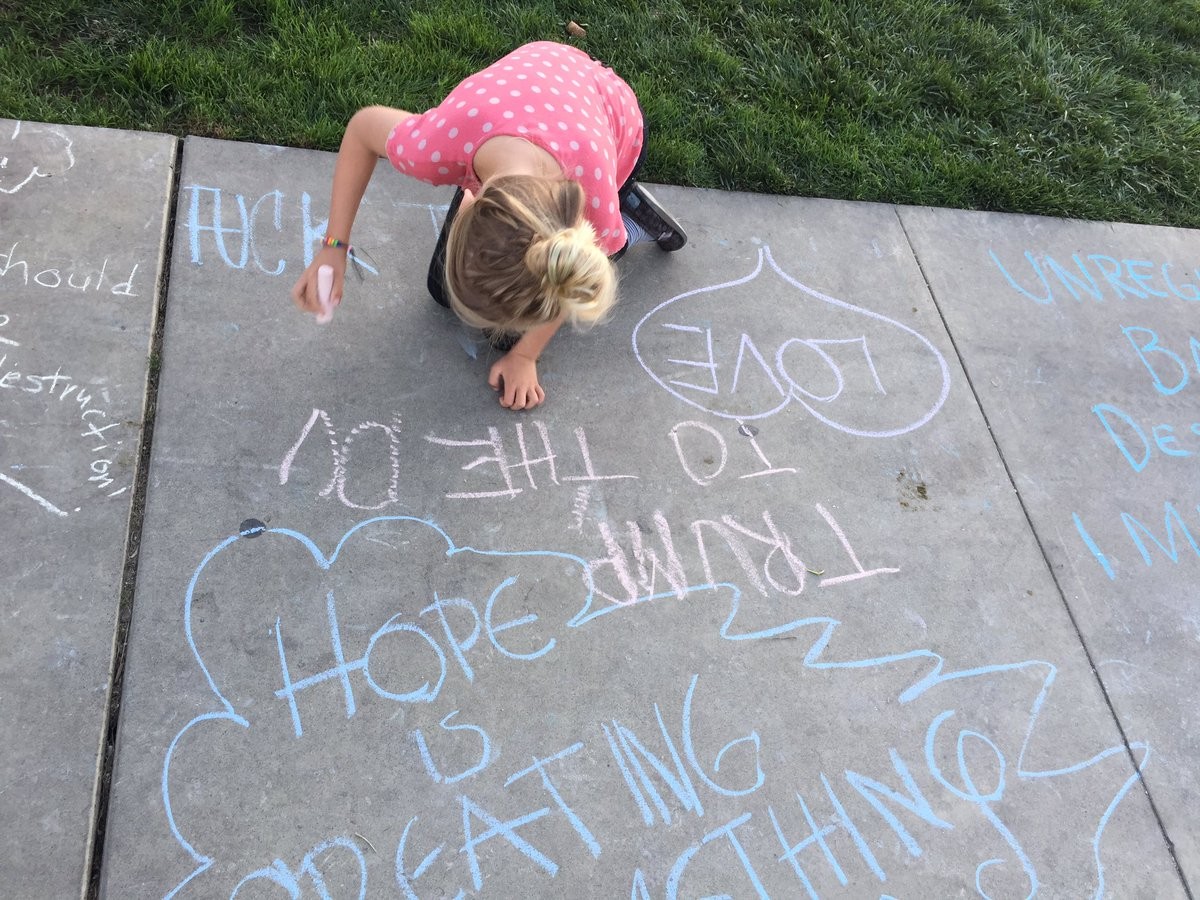 [image-16]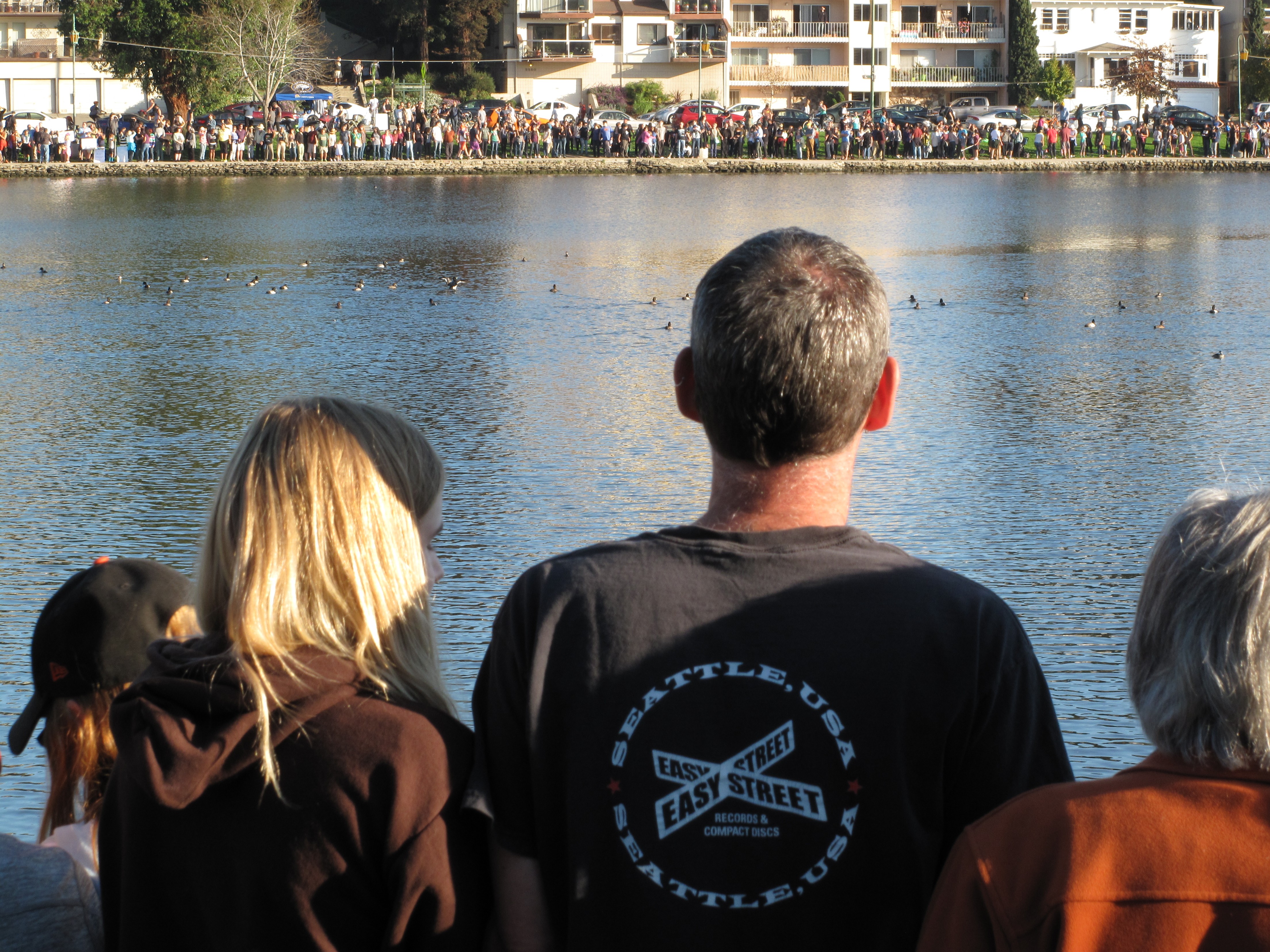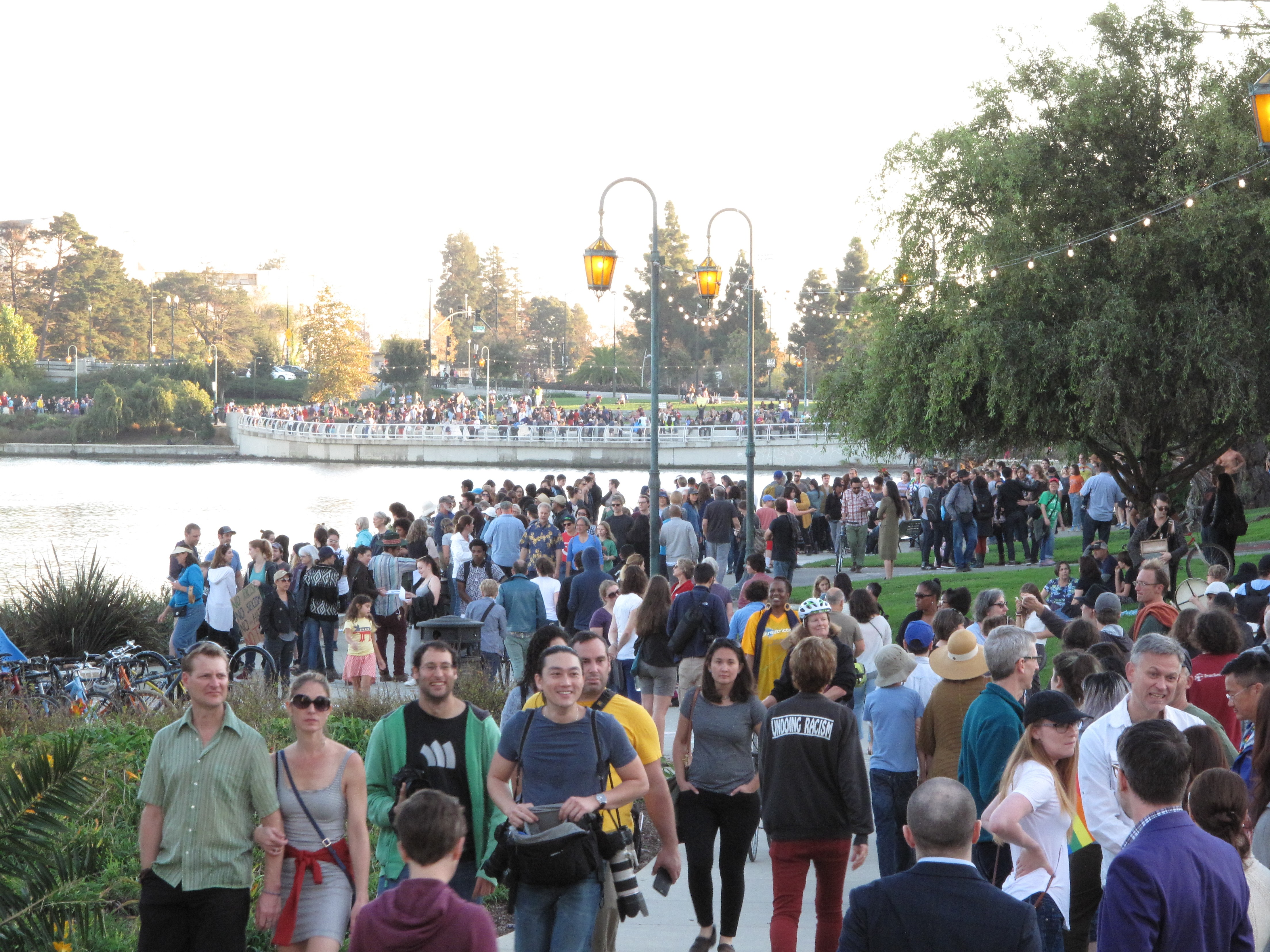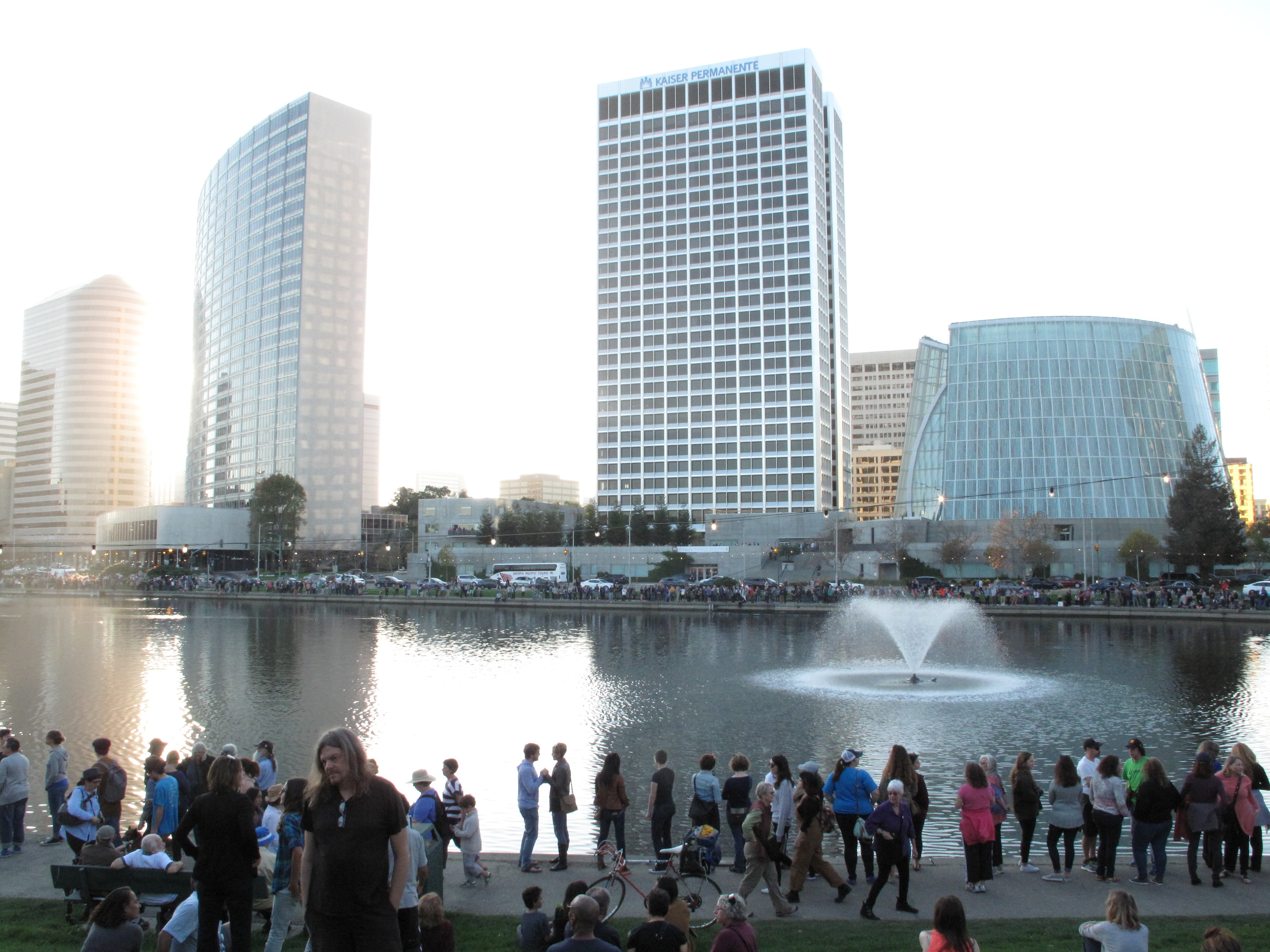 [image-15] [image-11] [image-14] [image-12]