Legal cannabis taxes have begun funding much-needed upgrades to Colorado's judicial system, according to reports, in some of the first signs of legalization's effects in the Rocky Mountain State.
The Associated Press reported Tuesday afternoon that the southern Colorado county of Pueblo was the first in the state to quantify tax revenues from the legal sales of weed, which began January 1.
[jump]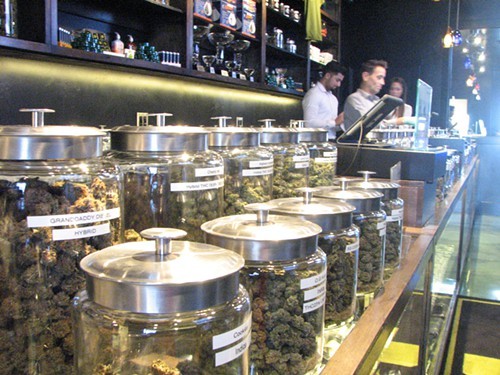 Taxes from the legal sale of weed in Colorado are funding new court buildings.
The full numbers from the state aren't expected for a few more weeks, but Pueblo County reported that its two pot shops did $1 million in sales in January, generating $56,000 in local sales taxes.
The weed industry will generate $670,000 in new tax revenue for Pueblo County this year, officials there project.
The Pueblo Chieftain reports that at a Pueblo County finance meeting Monday, Commissioner Liane "Buffie" McFadyen quipped:
"The irony is that the only new revenue we have coming in is in marijuana, and yet we have to open a new judicial building.

County Budget and Finance Director Cal Hamler replied, "We're going to have to sell more weed."