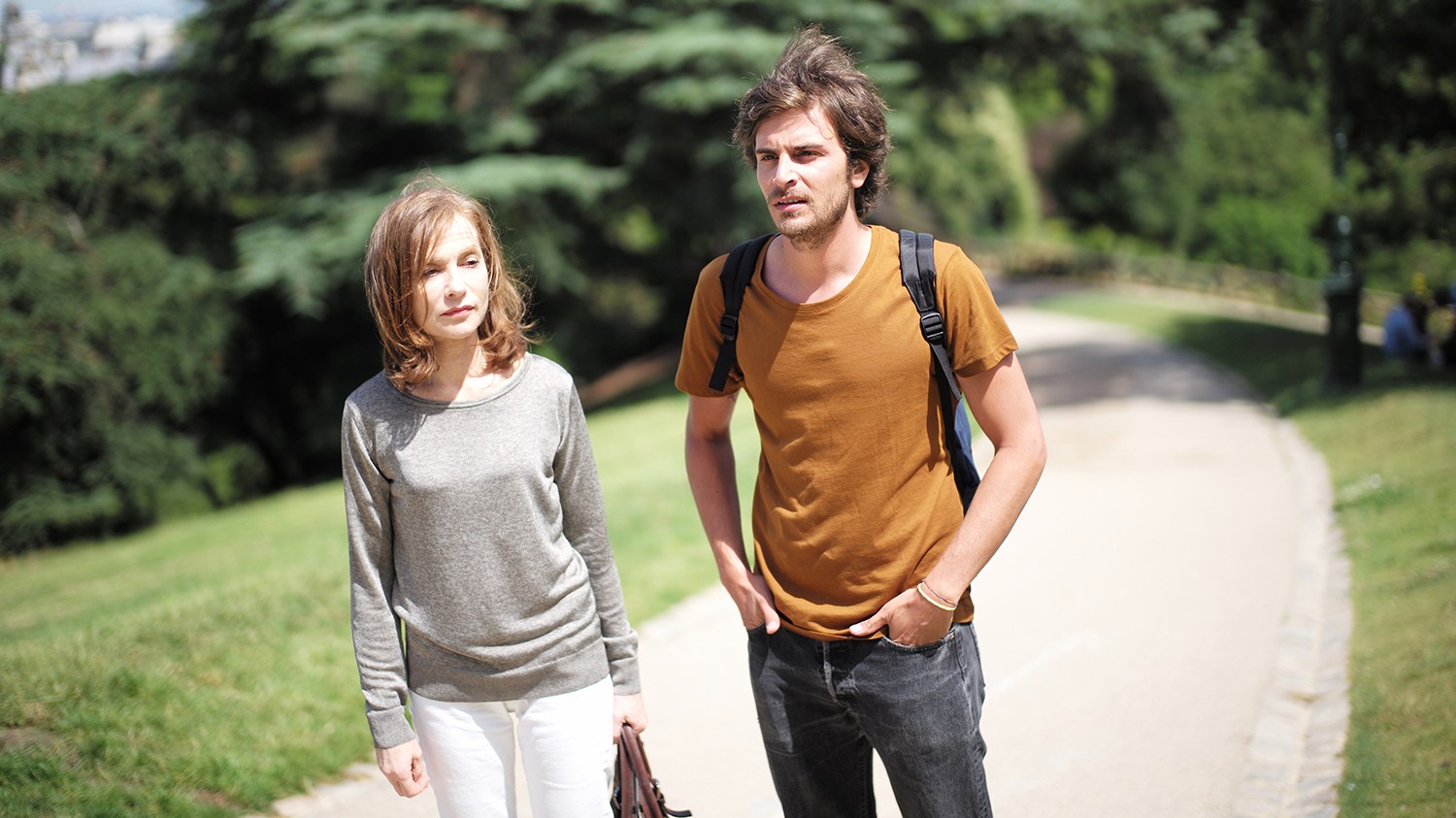 Mia Hansen-Løve arrived at filmmaking through some fairly prestigious back channels. The daughter of two philosophy professors, as a teenager she formed a personal and professional partnership with director Olivier Assayas, who cast her in two of his films,
Late August, Early September
and
Sentimental Destinies
. Subsequently, she dropped out of her dramatic studies to become a critic at the fabled film publication
Cahiers du Cinéma
, former home of Eric Rohmer, Claude Chabrol, Jean-Luc Godard, François Truffaut, et al.
In common with those distinguished
Cahiers
alumni, the experience inspired Hansen-Løve to make the leap from critic to artist. The native Parisian emerged as a full-fledged writer-director with the 2007 family drama
All Is Forgiven
and has been concocting her unique brand of penetrating character studies ever since.
Nothing ever comes easy for one of Hansen-Løve's people, as we can see when a select retrospective of her work, "Life Goes On: The Films of Mia Hansen-Løve," comes to the Berkeley Art Museum Pacific Film Archive this week. As assembled by BAMPFA Associate Film Curator Kate MacKay, the series — which runs from Jan. 25 through Feb. 14 — brings together five of Hansen-Løve's feature films in addition to five movies she especially admires from other directors. She appears in person to introduce a number of the screenings.
Hansen-Løve's oeuvre belongs to that style in which men and women — but especially women — stand around and talk to each other. That's not to say that no action takes place or that her dramatic palette is colorless. It's just that no one in her films, including the director herself, can leave off questioning for even a moment. This is the cinema of examined lives.
Things to Come
(L'avenir) features one of the finest acting performances of 2016. But then we could say that about most of Isabelle Huppert's portrayals of dissatisfied females, no matter what year. Here, Huppert is a philosophy professor (ahem) dealing with challenges on multiple fronts. Her husband is cheating on her, her mother is dying, and perhaps most distressing of all, her publisher is concerned about the slow sales of her books — the underlying threat for Huppert's Natalie is that the study of philosophy itself is ceasing to be viable as an academic course of study. Natalie, however, is not the type to lie down quietly.
Things to Come
plays Jan. 26, with Hansen-Løve in person.
Do celebrity DJs have interior lives? Are they capable of reflective thought? Based on Hansen-Løve's philo-heavy filmography, we might expect that a house music record spinner would be one of her least likely subjects. But
Eden
(2014) is indeed just such a film, an exploration of the emotional inner workings of a star DJ named Paul (played by actor Félix de Givry), digitally shot on location in clubs by cinematographer Denis Lenoir. The director based the story on her brother, real-life DJ-turned-novelist Sven Hansen-Løve, who co-wrote the screenplay. Lead character Paul never seems to age — he survives the nightlife fast lane through a combination of talent and a love for the poetry of Robert Creeley. No easy moral lessons are allowed, or needed, in this complex portrait of an artist. The filmmaker appears in person for the screening, Feb. 3.
The Hansen-Løve mini-retrospective begins Friday, Jan. 25, with a "director's choice" showing of
The Mother and the Whore
, writer-director Jean-Eustache's messy, candid-looking, influential 1973 drama about a self-centered young Parisian man (Jean-Pierre Léaud) coming to grips with the title's perennial male stereotypes of women — personified by actors Bernadette Lafont and Françoise Lebrun. Essentially, they talk it over for three and a half hours as only the French can, with very few digressions. Hansen-Lóve is not the only one who admires Eustache's glib, earthy take on the 1970s' rethinking of sexual roles.
Four other films by a few of Hansen-Lóve's favorite auteurs are part of the series: Hou Hsiao-Hsien's
Café Lumière
, his tribute to filmmaker Yasujiro Ozu (Jan. 26); Gérard Blain's family melodrama The Pelican (Feb. 1); Bo Widerberg's Adalen 31, a romance set against a background of labor strife (Feb. 10); and Summer, Eric Rohmer's rapturous 1986 tale of a young woman in love with the idea of falling in love. It shows, appropriately, on Valentine's Day, Feb. 14. For further info, check: bampfa.org l
Life Goes On: The Films of Mia Hansen-Løve
Jan. 25-Feb. 14 at the Berkeley Art Museum Pacific Film Archive.