Last October we wrote the cover story "
Greenwashing the War On Drugs
" — about how federal drug warriors have pivoted from arguments about wasted youth to the environment to keep the war going. Since threats to society ring hallow, the Drug Czar is now trumpeting threats to the environment.
That
greenwashing continues
in the media this week, as news breaks that the Pacific Fisher — a type of weasel — is being nominated for the endangered species list. Pot growers are to blame, media
reports
state, because they spread rodenticides in the same wildlands frequented by the threatened fisher.
What's missing from simplistic reports by outlets including the
San Francisco Chronicle
and
Mother Jones
is: federal prohibition fuels forest grows. No one's brewing backwoods Budweiser, experts will tell you.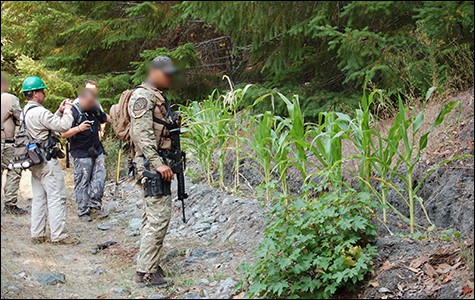 The federal drug war, which consists of 750,000 pot arrests each year, helps drive up the price of weed five to ten times its production cost. Those profits attract anyone without a job who thinks they can grow and sell it without getting caught. 
"Americans consume an estimated 2,500 to 5,000 metric tons of marijuana each year, according to estimates from the Rand Drug Policy Research Center. About 30 million Americans smoke or eat cannabis products annually, and about 6 million people use pot daily. Weed is the second-most popular recreational substance in the nation, behind alcohol.

Americans spend an estimated $15 to $30 billion per year on weed. The value of the nation's cannabis per square-foot is five times greater than that of poppies or coca, according to Rand."
International interdiction in the '70s created a domestic industry, historians say. And domestic interdiction in the '80s and '90s drove growers deep into the fisher's territory.
If we want to protect the fisher and our wildlands, experts say we need to tax and regulate cannabis nationally.
As one expert told me:
"There's nothing about growing dope that has to involve massive amounts of energy, dangerous chemicals, water diversion, disrespect to your neighbors, and killing animal species — just like we don't have to do that growing tomatoes. And we don't grow tomatoes in Yosemite. These are unintended consequences of the policy, not the plant."