Stories you shouldn't miss:
1. Environmental groups have filed
suit to overturn an approval of a massive oil-by-rail project
in Kern County, noting that it will result in the shipment of highly explosive crude oil through the state, the
SacBee
$ reports. The planned Alon USA project would be the largest in the state — about twice the size of a similarly controversial project proposed by Valero in Benicia. The lawsuit contends that the Kern County project failed to analyze the risks posed to residents in the rest of the state who live near rail lines.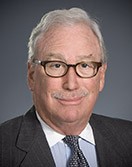 2. Michael Peevey, the embattled chair of the California Public Utilities Commission,
announced that he will not seek a third term and is stepping down at year's end
, the
Chron
reports. Peevey has been enveloped in scandal over the past several months because of his cozy relationship with PG&E executives and the failure by the CPUC to adequately regulate utilities.
[jump]
3. The National Weather Service says the developing El Niño weather pattern off the California coast
likely will be weak, and thus will not relieve the state's record-setting drought
, the
Chron
reports. Strong El Niños often result in above-average rainfall.
4. The NFL is pushing to move two football franchises to Los Angeles and t
he Oakland Raiders are at the top of a short list of teams being targeted for relocation
, SF Gate reports. The Raiders have been in negotiations with the City of Oakland to build a new football stadium on Coliseum property, but the talks have yet to produce a deal.
5. And West Oakland sculptor Bruce Beasley announced that he will
bequeath $20 million worth of art works to the Oakland Museum of California
— the largest single gift in the museum's 45-year history, the
Trib
$ reports.