In its 59th year, the San Francisco International Film Festival is giving itself a brilliant birthday present: A brand new principal venue. Beginning next week, the bulk of the festival's 2016 offerings — as usual, a presentation of the San Francisco Film Society — takes place at the Alamo Drafthouse Cinema in the New Mission Theater on San Francisco's Mission Street, a five-screen garden of movie delights.
The Alamo opened in December as the latest venture of founder and CEO Tim League's ambitious Austin, Texas-based cinema circuit, which specializes in first-run and repertory movies augmented by in-person appearances, snacks, and plenty of beer. At last count, the former mom-and-pop business had 21 locations in eight states. Alamo has a reputation as a film lover's paradise, with an emphasis on the sensational. It's the only national theater chain where you could ever hope to find the Disney animated kiddy-show Zootopia; Jacques Rivette's twelve-hour 1971 cult hit Out 1, Noli Me Tangere!; a lobby video rental stand (featuring outré titles culled from the collections of Le Video and Lost Weekend Video); and a bar serving artisanal cocktails, all under one roof. It's the kind of place that appeals to Quentin Tarantino, who famously hosted marathon screenings from his private stash at Alamo in Austin.
Alamo's San Francisco operation is big on community outreach, which is where the SF Film Society comes in. Japantown's Kabuki Theater has been the festival's home base since the 1980s, but even though it was remodeled nine years ago under the Sundance banner — the Sundance chain was recently sold to the Texas company Carmike Cinemas — the former nightclub-turned miniplex has little of the sizzle of the sparkling new Alamo, rehabbed to the tune of $9 million in the shell of the long-defunct New Mission Theater.
The word from Bay Area film people is that the Film Society was eager to move on. The sunny Mission District, now crawling with techies and other moneyed newcomers, is in the midst of an upscale makeover — also known as gentrification. It's the destination of choice for certain kinds of businesses. Mainline arts and entertainment orgs in the Bay Area have been trying for years to corral the elusive young hipster market, with mixed results. For the SF Film Festival, the ultra-cool Alamo may be its best shot at that goal. This election year, the SF International has already voted with its feet. It seems to be recovering its long-lost bohemian dimension as well.
Reached by phone last week, Film Society Executive Director Noah Cowan was reluctant to talk about behind-the-scenes negotiations. But it's easy to connect the dots. Relocating to the red-hot Mission and leaving old-school Pacific Heights in the rearview mirror makes sense for a long-running local institution looking to "young up" its public image. As Cowan put it, "San Francisco's cultural momentum has shifted south." He also cited Alamo's festival-friendly attitude and its cinema-fanatic concept ("We fell in love with that"). On top of that, last year's SFIFF audience survey showed that patrons longed for better public transportation access. BART's 24th Street Mission Station is a mere two blocks away, and Mission Street is a Muni main stem.
Then there's the idea that the Alamo is now the most comfortable, best-equipped movie house in town. In a fit of upgrade fever, the Film Society invested in beefed-up exhibition infrastructure, including Dolby, at two of its other festival sites in the Mission, the Roxie and Victoria theaters. Won't the Film Society's silk-stocking supporting members feel out of place looking for parking on the funky corner of 21st and Mission? Cowan recommends nearby parking lots, Uber, or Lyft.
Longtime SFIFF exhibitor the Berkeley Art Museum and Pacific Film Archive will also show a selection of this year's films for the first time in its eye-catching new digs in downtown Berkeley. In addition to the Alamo, Roxie, and Victoria in SF, the BAMPFA is running a well-stocked schedule of 34 features for East Bay audiences. And there are also special screenings in San Francisco at the venerable Castro Theatre, the Gray Area on Mission Street, and PROXY in Hayes Valley.
---
The Films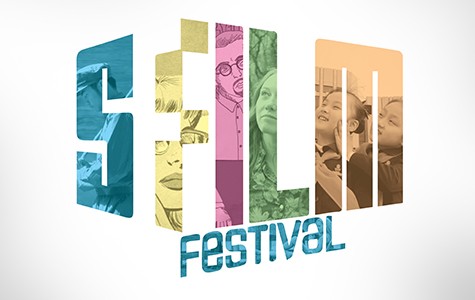 Oh yes, a film festival is about films. The 2016 SFIFF has those, too. Jesse Moss' documentary The Bandit takes us back to Hollywood in the Seventies, when movie star Burt Reynolds and super-stuntman Hal Needham joined forces to make Smokey and the Bandit, a dumb-but-beautiful car-chase comedy that pits beer smuggler Reynolds at the wheel of his Trans-Am against Jackie Gleason as the wildly hamming county sheriff. So we get two bio-docs and a making-of in one entertaining package.
Seen on period publicity footage and in new candid interview scenes, Reynolds was at the top of his game in 1977, showing off his swingin' bachelor pad with a mirrored ceiling. But it's the personable Needham, an Arkansas sharecropper's son whose expertise in falling off roofs and wrecking trucks made him an indispensable ingredient in action movies, who steals the show. Smokey was made for $4.3 million for the Southern drive-in market, but earned more than $126 million worldwide. The Bandit would fit right in with the Alamo's trash-to-treasures sensibility, but it's playing its festival date at the Castro (429 Castro St.) on the SFIFF's closing night, May 5. Reason: The Alamo's main auditorium seats 326; the Castro can hold more than 1,400.
Neon Bull may set a SFIFF record for the most human sex scenes that also have farm animals in the same shot. Writer-director Gabriel Mascaro's Brazilian character study/eye-popper goes on the road with a tight band of scruffy rodeo wranglers as they move from dusty town to town, putting on bull-roping shows and searching for physical gratification. But it's not without its tender, lyrical moments, revolving around Cacá (Alyne Santana), the juvenile female member of the troupe. And in the worldrealm of supporting characters, Cacá's truck-driver mother Galega (Maeve Jinkings) gives herself an impromptu bikini depilatory in the front seat of her big rig in preparation for a date, while Iremar the hunky cowboy (Juliano Cazarré) sews outrageous fashion creations. Oh, those Brazilians. Neon Bull screens at BAMPFA (2155 Center St., Berkeley) on April 23, and the Roxie on April 25.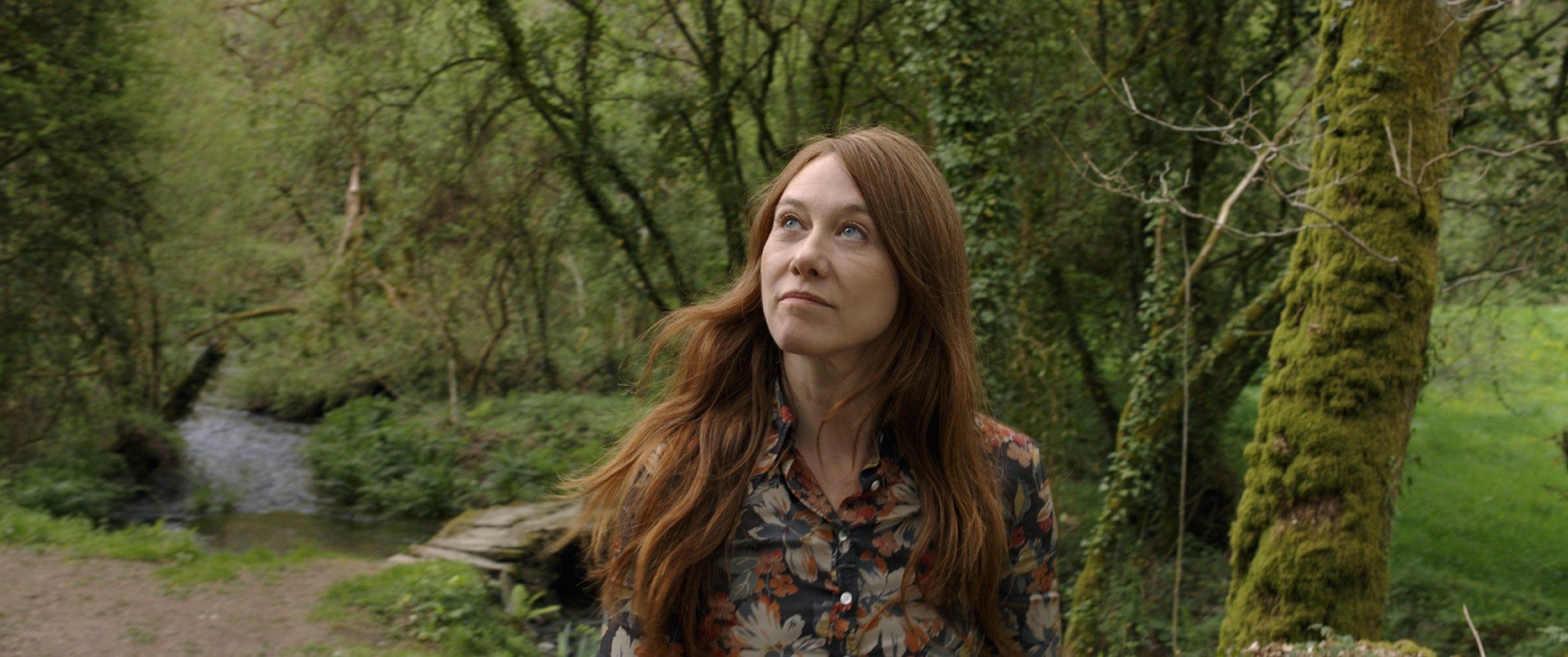 Billy Woodberry's documentary And when I die, I won't stay dead captures the mood of Beat Era San Francisco in the dazzling, impressionistic chronicle of street poet Bob Kaufman. The black-and-white location film of North Beach coffee houses and alleyways in the Fifties and Sixties should be the gold standard for documentary explorers of the past. Everybody looks ecstatic except Kaufman, the golden-voiced African-American spoken-word troubadour. As recounted by myriad talking heads, Kaufman was constantly in cop trouble over free speech and his white girlfriends, but his gorgeous poetic ode to Charlie "Bird" Parker and jazz music is what every wordsmith was, and is, looking for. This enthralling tribute to the original Black beatnik plays May 1 and 3 at the Alamo, May 4 at BAMPFA.
A pair of gentle, leisurely paced Eastern European character studies provide this year's festival with the classic joy of people-watching. In Home Care by Czech filmmaker Slávek Horák, a selfless nurse named Vlasta (Alena Mihulová) makes house calls on her cranky, eccentric senior citizen patients, despite the cancer in her stomach. In several ways, Horák's peripatetic drama is the epitome of the old-style film festival village picture, amiably paced and human-scaled. It shows at the Alamo (2550 Mission St.) on April 27, at BAMPFA on April 28, and May 2 at the Roxie (3117 16th St.). Meanwhile in Tbilisi, Georgia, a poised but prankish teenager named Nick (Dati Khrikadze) interacts with half the city as director Vano Burduli's camera flits from one light-hearted situation to another. A sexy female passport official appears, then an ambling Irish photographer, then a pair of wise-cracking loafers, a street bookseller, a TV talk show hostess, and the Christmas tree man, among others. The atmosphere in The Summer of Frozen Fountains is typically Georgian — relaxed, unhurried, circumspect, "southern" in the best way, with flashes of soulful music and the ever-present promise of love. It's the ideal film to bring a glass of wine to. Too bad the BAMPFA (May 5) and the Roxie (April 25 and 27) don't allow alcohol.
New York's Jem Cohen (Museum Hours, the Gravity Hill Newsreel series) has a reputation for training his camera eye on fascinatingly overlooked locations and teasing out the essence of human endeavor. In his 2015 doc Counting, Cohen basically walks around in places like Istanbul, Moscow, Cairo, St. Petersburg, Sharjah in the United Arab Emirates, New Jersey, and Porto, Portugal — and simply looks. His montage magic extends to his hometown, from wintry NYC streets to subway faces to homeless persons cowering in public spaces, as if afraid to be seen. Counting is one the finest films of any kind in this festival, and you have exactly two chances to see it: Saturday, April 23 at BAMPFA and April 24 at the Alamo.
This year, the SFIFF is paying special attention to animated work. On May 1 at the Castro, Aardman Animations co-founder Peter Lord will receive the Film Society's Persistence of Vision Award for the company's outstanding stop-motion comic adventures. The evening will also showcase a feature-length reel of some of Aardman's greatest hits, including Nick Park's short The Wrong Trousers (1993), starring audience favorites Wallace and Gromit.
And there's more animated offerings. The French team of Jean-Loup Felicioli and Alain Gagnol, who made the delightful A Cat in Paris, combine a hint of pathos and a heap of graphic invention in Phantom Boy, the action-packed yet kind-natured tale of an ailing kid who doubles, magically, as an invisible flying hero to help a detective fight crime. But the imaginary heroics weaken him. The French are not afraid of showing a young cartoon protagonist grappling with terminal illness. It screens Sunday, April 24 at the Alamo. Then there's Penny Lane's NUTS! No matter how we try to describe it, Lane's animated account of the career of "folk healer" J.R. Brinkley and his career as a seller of fake remedies in 1920s and 1930s rural America is the strangest film in this year's fest. Also one of the most artfully produced. You'll never see another animated movie — or any movie at all, most likely — on the concept of using goat testicles as a cure-all. NUTS! unwinds April 29 at the Alamo and April 30 at BAMPFA.
Still technically an animation, yet on another plane entirely, is collagist Lewis Klahr's Sixty Six, a truly hypnotic anthology of twelve Pop Art-influenced shorts utilizing comic-book characters in advertising-art settings to spin out the roots of Mid-Century Malaise in a flurry of obscure montage anxiety. The found-object audio adds to the mood: soap operas, electronic burps, orchestral snippets, etc. This is the type of visual-art project every self-respecting urban film festival should try to book. You can put Leonard Cohen songs behind a montage of anything and it'll look brilliant — here's the proof. Don't miss it when it hits the Roxie on April 28 or the BAMPFA on April 30.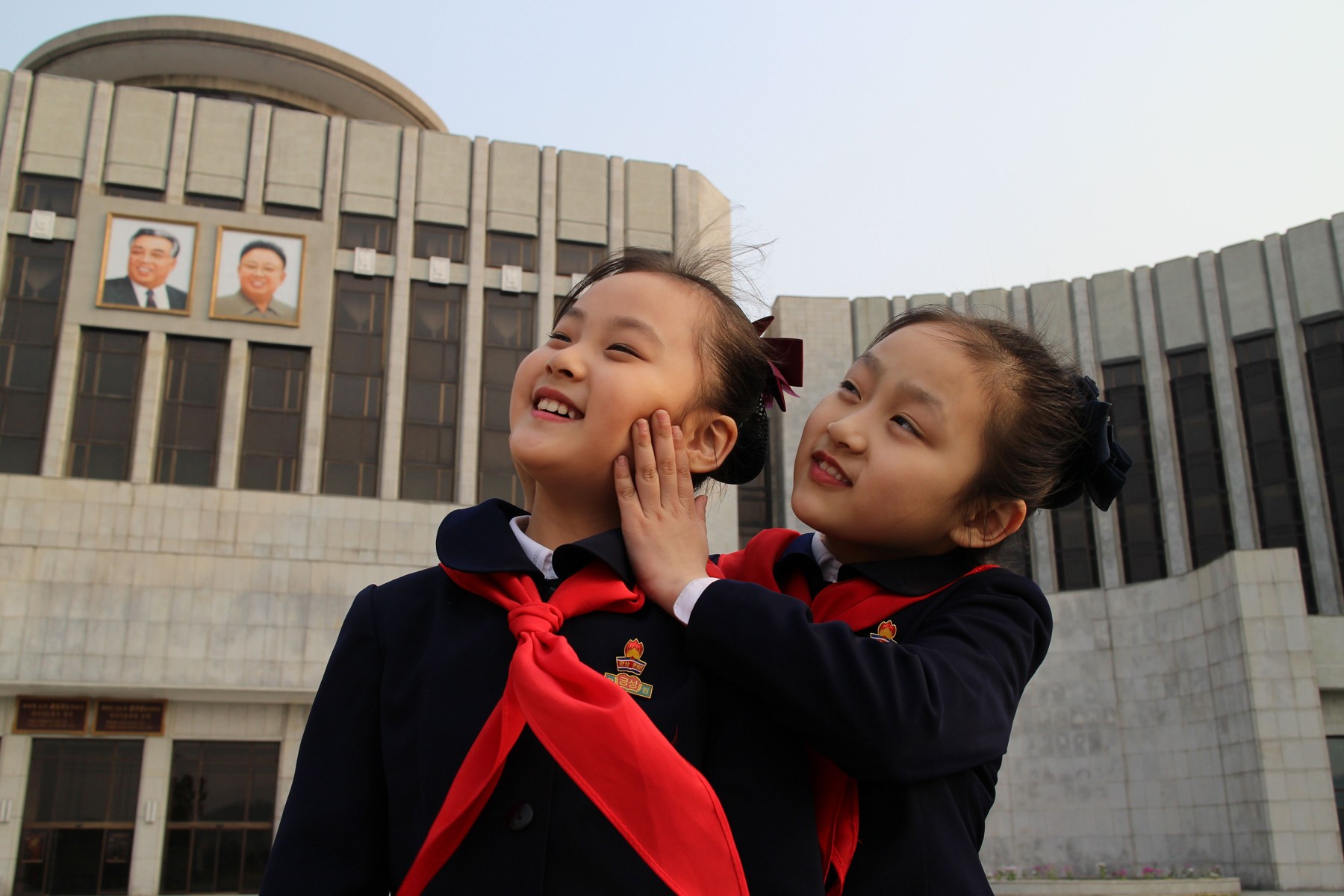 If we were to embroider the impact of filmmaker Mauro Herce's Dead Slow Ahead we might claim that it marries the poetry of machinery to the majesty of the open sea, or some such. But Herce's doc is the very picture of industrial, a low-lit tapestry of ill-defined shapes and dim vistas as seen from the cargo ship Fair Lady, carrying grain to an unnamed destination. In the narrationless (natch) film, the glimpses of the crew's human activity aboard the ship come as a welcome relief, even when all they're doing is eating lunch or studying charts. Aside from occasional procedural talk and horseplay by the men, the prevailing sounds are the beeps and hums of machinery and ping-y echoes of the ship's superstructure. The wheat-filled cargo hold looks like a desert. So much for swashbuckling adventures afloat. Seafaring in the 21st century isn't like that, which is probably the Spanish director/camera operator Herce's point. Still, you might want to bring a large coffee into the auditorium when Dead Slow Ahead plays the Alamo (on April 23 and 29, and May 2), just to keep yourself awake.
Young children should not wander into a screening of Canadian writer-director Philippe Lesage's The Demons. Lesage's understated shocker is not a horror flick, at least not in any conventional way (despite its title), but it could nevertheless make them afraid to ever be ten years old. It's not just that Félix (Édouard Tremblay-Grenier) is bullied; it's as if he has been selected ahead of time for some unknown dire fate. From the sinister classical music over the sequence of children's calisthenics in the opening credits, to the odd birthday party, cruel locker-room pranks, and frightening swim instructor, the elements of Félix's early adolescence are the stuff of sleep-disturbing urban legends. The film's music track underscores the trepidation, with Jean Sibelius' Finlandia Op. 26 and Robert Johnson's "Me and the Devil" taking the lead. The Demons makes audiences sweat April 28 and May 2 at the Alamo, May 4 at the Roxie.
Who among us is not at least slightly curious about North Korea? What really goes on there? How do people live their everyday lives? Ukrainian documentarian Vitaly Mansky gamely attempts to answer some of those questions in Under the Sun, a filmed record of his visit to Pyongyang. "Attempt" is the key word. As the filmmaker embeds himself and his crew in the family of elementary school student Zin-mi, they are accompanied everywhere by a nervous apparatchik who forces everyone on camera to adhere to the government's pre-approved script, even to the point of rehearsing their "informal" scenes (such as family dinner) again and again, so as not to embarrass the state. Yet this regimented society the camera observes — mass calisthenics in the morning, "happy" factory workers, a celebration at the Children's Union, drill after drill — is the real Korea, or as close to it as we are likely to come. Under the Sun, a co-production of the Czech Republic, Russia, Germany, North Korea, and Latvia, shows April 30 and May 4 at the Alamo, and May 5 at BAMPFA.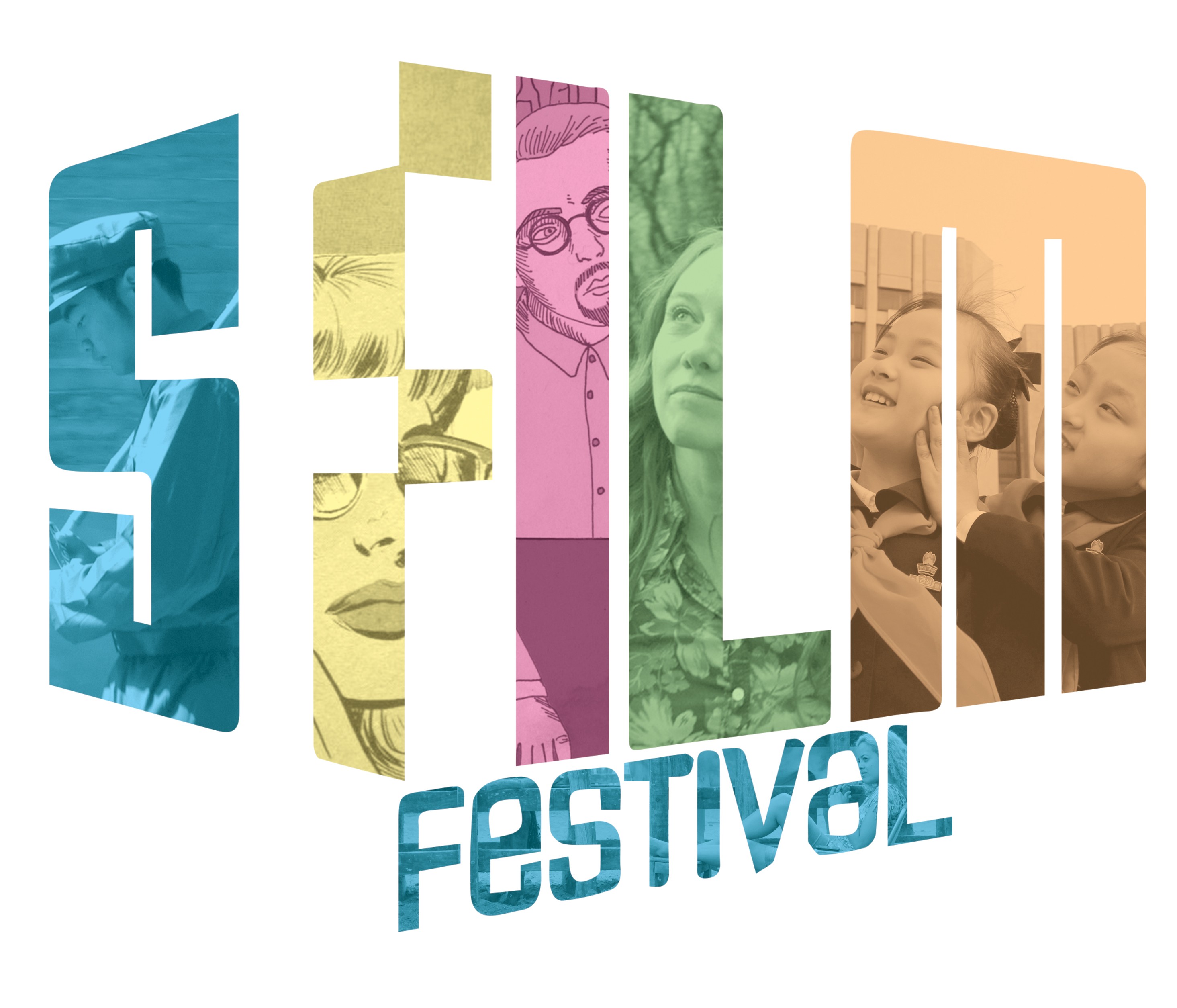 Compared to the North Korea on view in Under the Sun, life in contemporary China, as depicted in Du Haibin's documentary A Young Patriot, seems as carefree as life in Seattle or Santa Cruz. Our subject is a young man named Zhao Changtong from the town of Pingyao in Shanxi province. When we first meet him, he's dressed in a vintage People's Liberation Army uniform in the town's shopping district, shouting his devotion to Chairman Mao — more than twenty years after the death of the Great Helmsman. Zhao's zealous devotion to the Communist Party only takes him so far. In the five years that Du's doc profiles him, he struggles to go to university and make a living while his contemporaries enjoy hip-hop and having a good time. Eventually, the profit motive of the new China dawns on Zhao Changtong. No one else is waving the Red Guard banner, and he is moved to observe bitterly: "Why should we care when our government doesn't?" That's a good question. See A Young Patriot on April 24 at BAMPFA or on May 2 at the Alamo.
If we were to suggest a film for the festivalgoer who had time to watch only one, that film would be Pascale Breton's Suite Armoricaine, which screens April 30 at BAMPFA and May 1 at the Alamo. We hesitate to call Breton's multi-chambered character study Proustian — critics should generally refrain from slinging around that particular modifier. But the story of a disenchanted Parisian art historian named Françoise (played by actress Valérie Dréville) and her disconsolate relocation to a teaching post at Université de Rennes in her home province of Brittany, has much of the dreamlike flavor of Proust's homecomings, together with all the appropriate added 21st century aggravations. Kaou Langoët, Elina Löwensohn, and Laurent Sauvage costar as a few of those aggravations. Eric Duchamp's score and the needle-drop music selections are a further plus. Writer-director Breton, a French TV veteran with few feature film releases, is nevertheless a talent to be reckoned with.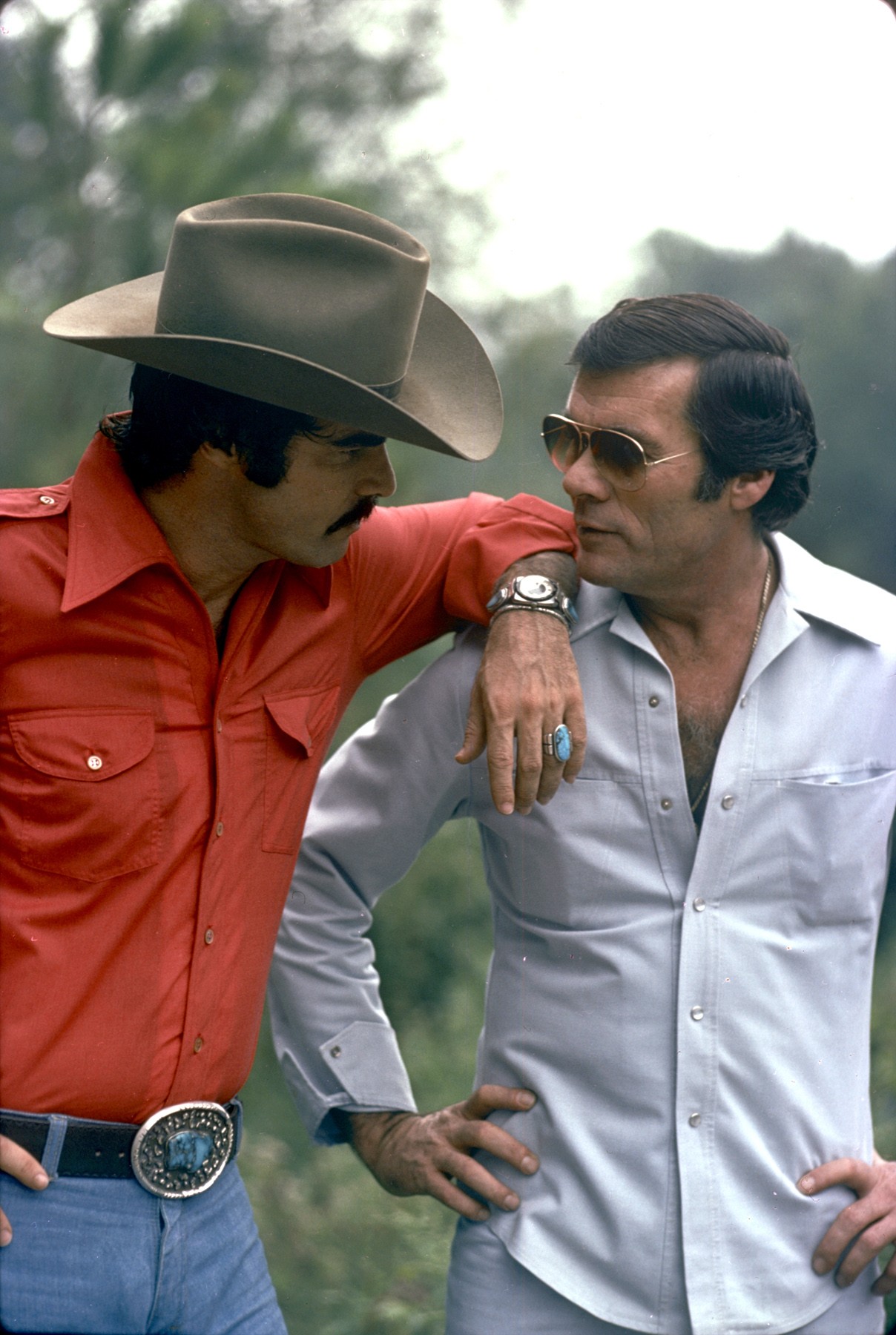 ---
There are more highlights to this year's festival than we have space to list, but here are a few further suggestions: The combo of Carl Theodor Dreyer's 1932 gothic horror pic Vampyr, with live accompaniment by rock band Mercury Rev and Simon Raymonde of the Cocteau Twins, May 2 at the Castro. Presentation of the Mel Novikoff Award to Janus Films and the Criterion Collection, along with a screening of the Coen brothers' Blood Simple, April 30 at the Castro. The personal appearance of Indian auteur Mira Nair, who brings along her 2001 drama Monsoon Wedding as she accepts the Irving M. Levin Directing Award, April 24, also at the Castro. The festival's four-title "late show" shockers program, Dark Wave, now fully under the guidance of Alamo Drafthouse Creative Manager Mike Keegan and his crew, April 23 through May 1.
More recommendations: A 30th-anniversary screening of James Cameron's Aliens, April 26 at the Alamo. On April 30, James Schamus, the producing/writing spark behind Crouching Tiger, Hidden Dragon, checks into the Victoria Theatre (2961 16th St.) with his directorial debut Indignation, a Philip Roth adaptation starring Logan Lerman and Sarah Gadon. On three separate dates at three venues (April 27 at the Victoria, April 29 at the Roxie, and at the Alamo on April 30), two episodes of Maro Chermayeff and Jeff Dupre's PBS-TV series Soundbreaking: Stories from the Cutting Edge of Recorded Music investigate how technological advances have influenced popular music. Should be a must-see.
The festival kicks off Thursday, April 21, with Whit (Metropolitan, The Last Days of Disco) Stillman's costumed Jane Austen adaptation Love & Friendship (Jane Austen? Is she still around?), starring Kate Beckinsale and Chloë Sevigny, at the Castro. For all the latest festive updates, plus info on personal appearances by filmmakers and talent and such, visit SFFS.org.