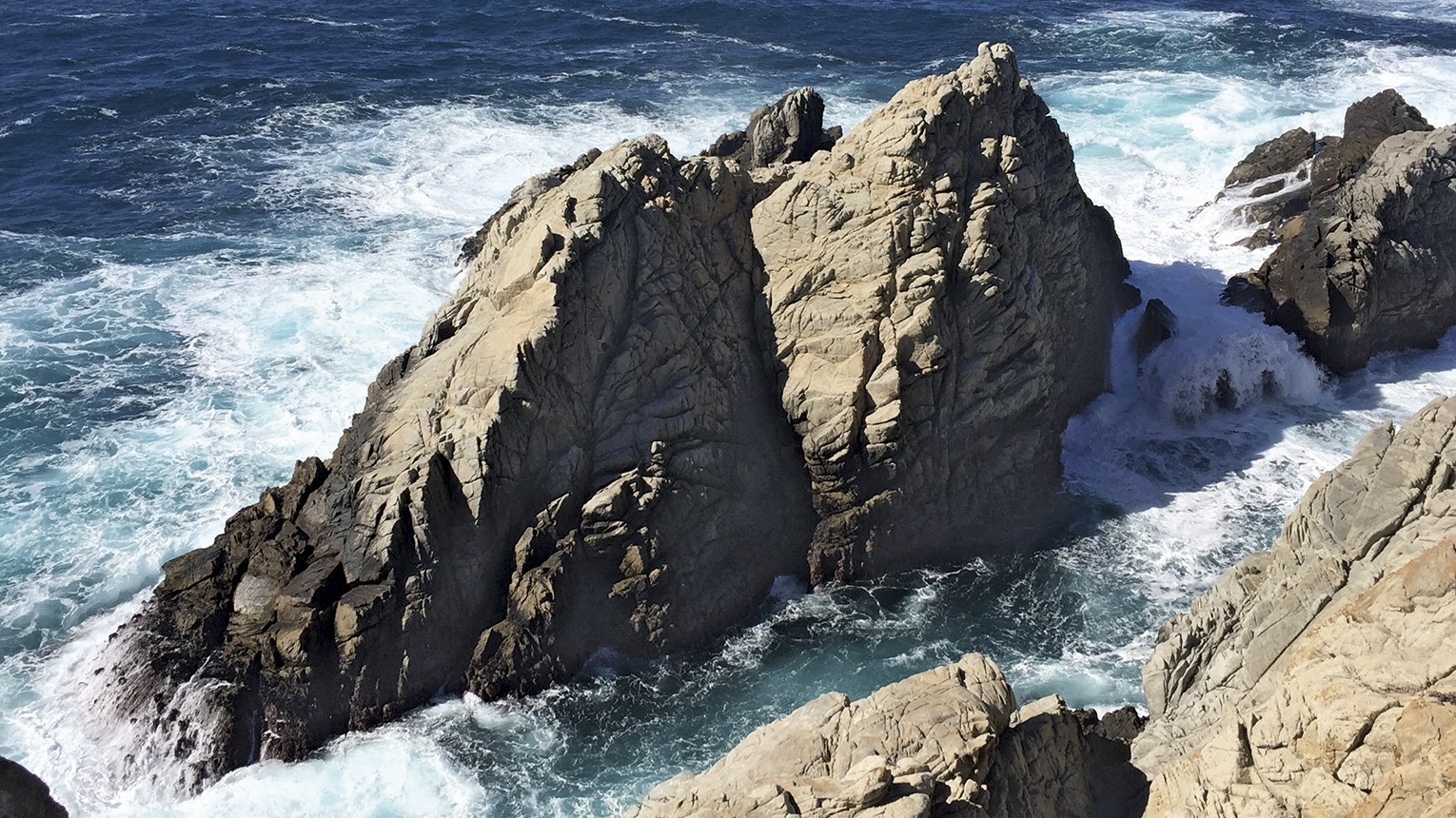 For many of us in the Bay Area, the reason we put up with the traffic, the high cost of living, and the continual risk of catastrophic earthquake is because of the close proximity to everything beautiful California has to offer: ski country, backcountry, wine country, beaches, forests, rivers, and mountains.
This summer, use the change in seasons as an excuse to experience a change in scenery. And there's so much scenery to absorb! If you're going to head outside, it's important to respect yourself and the earth, especially during the summer months. So stay hydrated. Avoid wearing earbuds, which can cut out the healing sounds of nature — and the warning signs of an imminent rattlesnake attack. Stay on marked trails to avoid causing erosion, and try not to step on tree roots, which can damage trees. Don't traipse through the hills with no water, snacks, or physical map (cell service can be iffy). Tell someone where you'll be and when you'll be back. Better yet, take someone with you. And always check for ticks.
Now that that's out of the way, here are some crowd-pleasing hikes worthy of a daytrip or overnight excursion: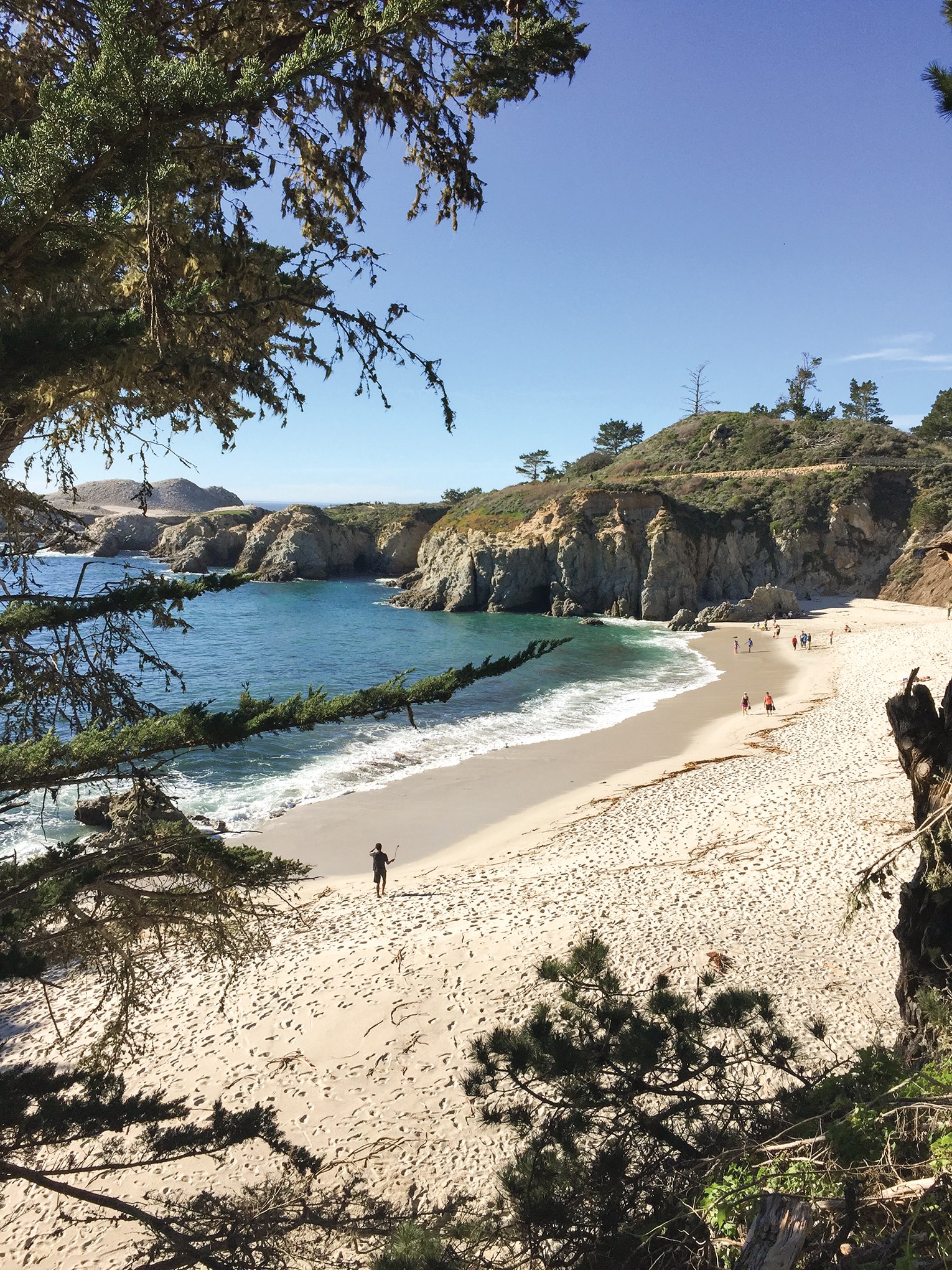 Overnight
Russian Gulch State Park, Mendocino
A trip to Mendocino is beautiful any time of year. For a pleasant, not-too-strenuous hike through the redwoods that ends at an enchanting waterfall, check out the Fern Canyon Trail inside Russian Gulch State Park, just a couple miles north of the town of Mendocino. This popular trail is paved for a portion and follows along Russian Gulch Creek for 2.5 miles until you get to a 36-foot waterfall, which plunges into a shallow pool surrounded by ferns and moss-covered logs — even at the peak of summer. All around are towering second-growth redwoods — some bearing the impressive scars of lightning strikes. If you have time, the sandy beach on the coast is a great place to eat lunch.
Note: Be prepared to pay an $8 park entrance fee. Also, the trail can get muddy from the creek. If you don't want to dodge joggers and strollers, try going on a weekday.
Time commitment: Half a day
Difficulty level: Easy to moderate
Point Lobos State Reserve, Carmel
Point Lobos is a popular destination, and for good reason — it's a spectacular place to soak in the Central Coast scenery. Spend a day checking out seals, sea otters, windswept cliffs, and gorgeous views of the ocean. (Although you probably won't see any spouting gray whales, as their migration is usually in the winter and spring months.) The park is a network of short trails, mostly along the coast. The Cypress Grove Trail in particular is a must-see if you appreciate those craggy coastal trees, which are unique to the area and here are covered in a strange orange lichen. A good place to eat your lunch is at the southernmost point in the park, Gibson Beach, a protected cove accessible by a long staircase, with soft white sand and a don't-fuck-with-it undertow.
Note: There's a $10 entrance fee for cars — if there's room. Summertime can see annoyingly large crowds of tourists. (You can park off the highway instead.) Thanks to climate change, there's not as much fog as there used to be. Bring sunscreen and/or a hat, and plenty of water.
Time commitment: Half a day
Day Trip
Mount Tamalpais, Marin
Perhaps my favorite hike in the greater Bay Area is the Steep Ravine/Dipsea loop on Mount Tam. This full cardio workout includes stunning vistas of the Pacific Ocean, staircase climbs through a sunlight-filtered, redwood-filled canyon, and a ladder navigating over large rocks next to a waterfall. Start at Stinson Beach and make your way along Highway 1, where the Dipsea trail head begins right where the town ends. Link up to the Steep Ravine trail and follow it up through the enchanting redwood canyon along Webb Creek. Once at the top, take a bathroom break at the Pantoll Ranger Station, then make your way to Lower Old Mine Trail in order to link back up to the Dipsea. If you want to take in the view and get a longer rest, a bench at the top is the perfect place to do so. Fuel up with some food and the fresh ocean air before you make your way back down toward the beach and the bottom of Steep Ravine.
If you've still got energy, you can reward your hard work — and sweaty body — with a dip in the freezing Pacific Ocean.
Note: This can be a very popular trail on the weekends, so I'd recommend hitting it as early as you can — or going mid-week when there will be far fewer people.
Time commitment: A full day
Difficulty level: Moderate to difficult
Sunol Regional Wilderness, Sunol
Where is Sunol, you ask? It's east of Fremont and south of Pleasanton, and really only about a 50-minute drive from Oakland (on a good day). But it feels worlds away from the hustle and bustle of urban living. The 7,000-acre park's main attraction is "Little Yosemite," a small but scenic gorge on Alameda Creek that's easily accessible from the parking lot.
But if you're looking to avoid the crowds — and enjoy a longer, more scenic, and arduous hike — head to the hills via Canyon View Trail, Indian Joe Trail, and Flag Hill Road, which wind through varied terrain: grassy hillsides, impressive basalt outcrops, ridges with stunning vistas, and plenty of craggy oak trees. Just watch out for the cows.
Note: Expect to pay a $5 entrance fee. While it does get extremely hot and dry here in the summer months, heading out earlier or later in the day will make a trek more bearable — and less likely to include encounters with snakes. For a full description of the hike, go to BAHiker.com.
Time commitment: Half to a full day, depending on your ambition
Difficulty level: Moderate to difficult
Black Diamond Mines Regional Preserve, Antioch
To answer your first question, yes, there are mines at Black Diamond Mines Regional Preserve, located in Antioch, about an hour's drive northeast from Oakland. And yes, you can go inside some of them. (Guided mine tours are offered at noon and 3 p.m. on weekends from March through November on a first-come, first-served basis.) But the above-ground landscape here is just as enticing.
Golden hills rise dramatically out of the wide-open landscape to create an exceedingly peaceful place. Take the Stewartville Trail to the Ridge Trail, past grazing cows, rolling hills, scurrying ground squirrels, and soaring birds of prey above. (As the sun begins to set, owls can be heard hooting.) The rocky hilltop ridge reveals expansive views of the canyon below. Farther along, dramatic sandstone formations will make you feel as if you're suddenly in Arizona.
Note: There's probably a $5 parking fee. To get there, be sure to drive all the way into the park. (Don't stop at the first parking lot — just keep driving until you can't go any farther.)
Time commitment: A couple hours