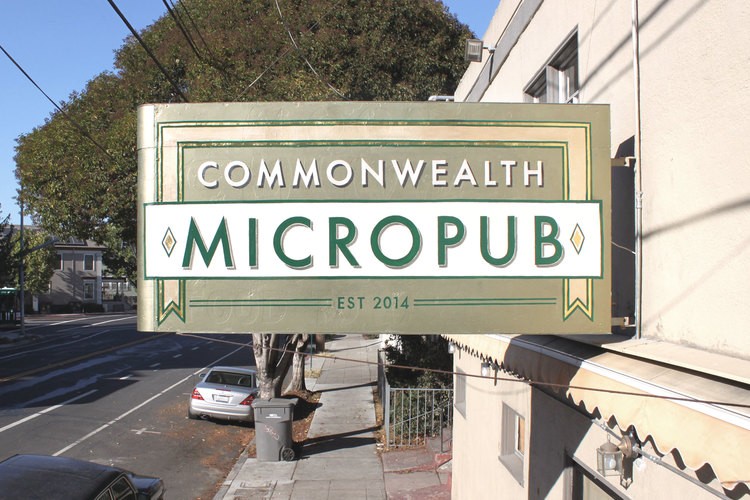 Good news for fans of the British-style pub grub and the community vibe at Oakland's
Commonwealth Cafe and Public House
(2882 Telegraph Ave.): CommonWealth Micropub, the bar's long-awaited expansion, opens for business today at 4 p.m., in the pint-sized former Cafe Biere space at 3896 Adeline Street in Emeryville.
[jump] As noted in earlier previews by
Inside Scoop
and the
East Bay Beer
blog, owners Ross and Ahna Adair have modeled the Emeryville spot after British micropubs, which, in addition to being tiny, tend to have only table seating in lieu of an actual physical bar. That said, the Emeryville micropub actually has a better-equipped kitchen than the original Oakland CommonWealth, which means the
opening menu
boasts more ambitious entrées, including several English-style Indian dishes — mulligatawny soup, spiced cauliflower stew, and so forth. The selection of miniature Yorkshire puddings sounds quite appealing, and many of CommonWealth's most popular food items — e.g. the pickles and the Scotch egg — are also on the menu.
Booze-wise, the pub's initial tap list consists of eight beers — all West Coast craft brews, but quite a varied selection — and two ciders. All of the draft options are priced at $8, gratuity included. Take a look at the full list below.