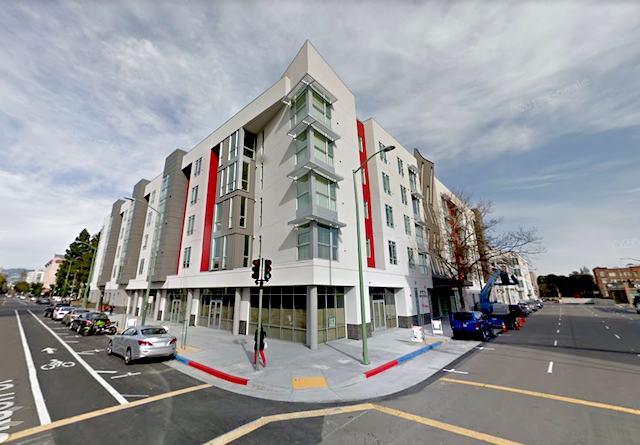 According to
a new City of Oakland report
, there are 18,793 housing units in the city's development pipeline, and 2,781 of these homes are already under construction.
But only 170 of the under-construction homes — 6 percent of the total — are being developed using tax credits or other financial tools to keep rents at affordable levels.
Meanwhile, the average market-rate rent for a one bedroom apartment in Oakland has risen to $2,400 per month, a level that's only considered affordable for people who earn upwards of $86,000 per year.
Half of Oakland's households earn just $54,618 per year,
according to the U.S. Census.
While Oakland's thousands of soon-to-be-built market-rate homes should help address the region's supply-demand imbalance, it won't do much to help low-income renters who rely on subsidized housing for shelter.
The report notes that things could get worse due to uncertainty about the federal tax credits used by developers to finance affordable housing. According to the report, "the tax credit market has been volatile due to pending tax reform efforts since the change in national leadership. The value of credits is decreasing, thereby creating a financing gap."
The city report, which is an update to Mayor Libby Schaaf's 2016 Oakland at Home report, does list a number of accomplishments, however, that have helped preserve affordable housing, protect tenants against displacement, and create new funds for development.
For example, the city's Rent Adjustment Program office has a new, more user-friendly website. According to the report, materials on the old RAP website were written only so that someone with a post-graduate education could understand them. Now they're written so that people with an 8th grade reading level can understand the rules and what resources are available.
The city's recently approved infrastructure bond also will create millions in funding for affordable housing. The report states that the first bonds will be issued later this summer and will be used to help nonprofits acquire and rehabilitate hundreds of housing units.
The full report can be downloaded here:
https://beta.oaklandca.gov/documents/oakland-at-home-update-2017