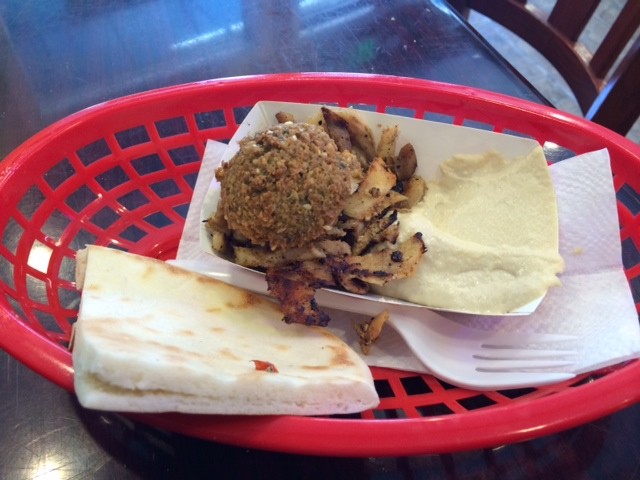 Good news for falafel and
shawarma
lovers: Oasis Grill (344 Grand Ave.), a new Middle Eastern restaurant from the owners of Telegraph Avenue's Oasis Food Market, opened for business on Monday in Oakland's Adams Point neighborhood.
When the owners first announced their plans for a second Oasis location in the fall of 2013, they had said they were planning a sit-down restaurant that would be integrated with the hookah lounge that they eventually opened on the second floor of the building.
See Also:
Oasis Food Market Plots a New Restaurant and Hookah Lounge
Neighborhood Comes Together Around New Market
[jump]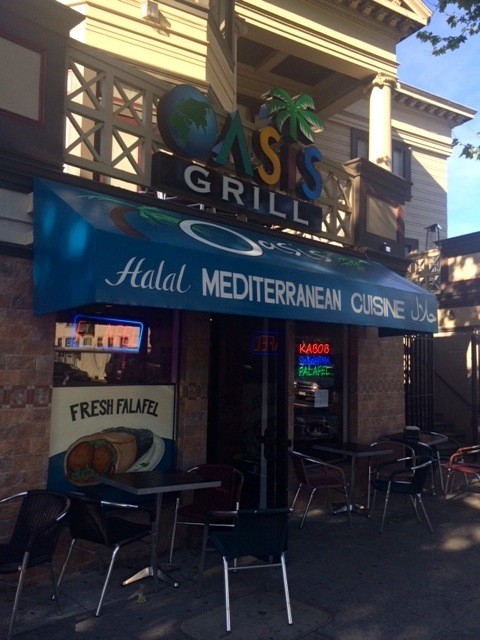 But Oasis Grill looks like a fairly straightforward Middle Eastern/Halal grill, with a menu focused mainly on falafel, kebabs, and
shawarma
sliced fresh from a vertical spit — all available as part of a combo plate or in sandwich form. (The restaurant also doesn't appear to have any connection to the small
Bay Area chain of the same name
, which has multiple locations in San Francisco and the East Bay.)
Oasis Grill's owners didn't immediately respond to requests for additional details, but I snagged a copy of the menu (see below), which is basically a slimmed-down selection of the offerings available at the original Telegraph Avenue deli and cafe, including their excellent house-made walnut
baklava
. There a handful of tables inside for customers who want to dine in, in addition to several two-tops on the sidewalk in front.
I swung by this past Saturday, when the restaurant was giving out free samples of their falafel, hummus, and chicken
shawarma
— all tasty stuff, as should be no surprise to longtime Oasis Food Market customers.
In addition to the hookah lounge upstairs, Oasis Grill's owners are also planning to open an ice cream shop —
Icey Cream
— in the space next door.