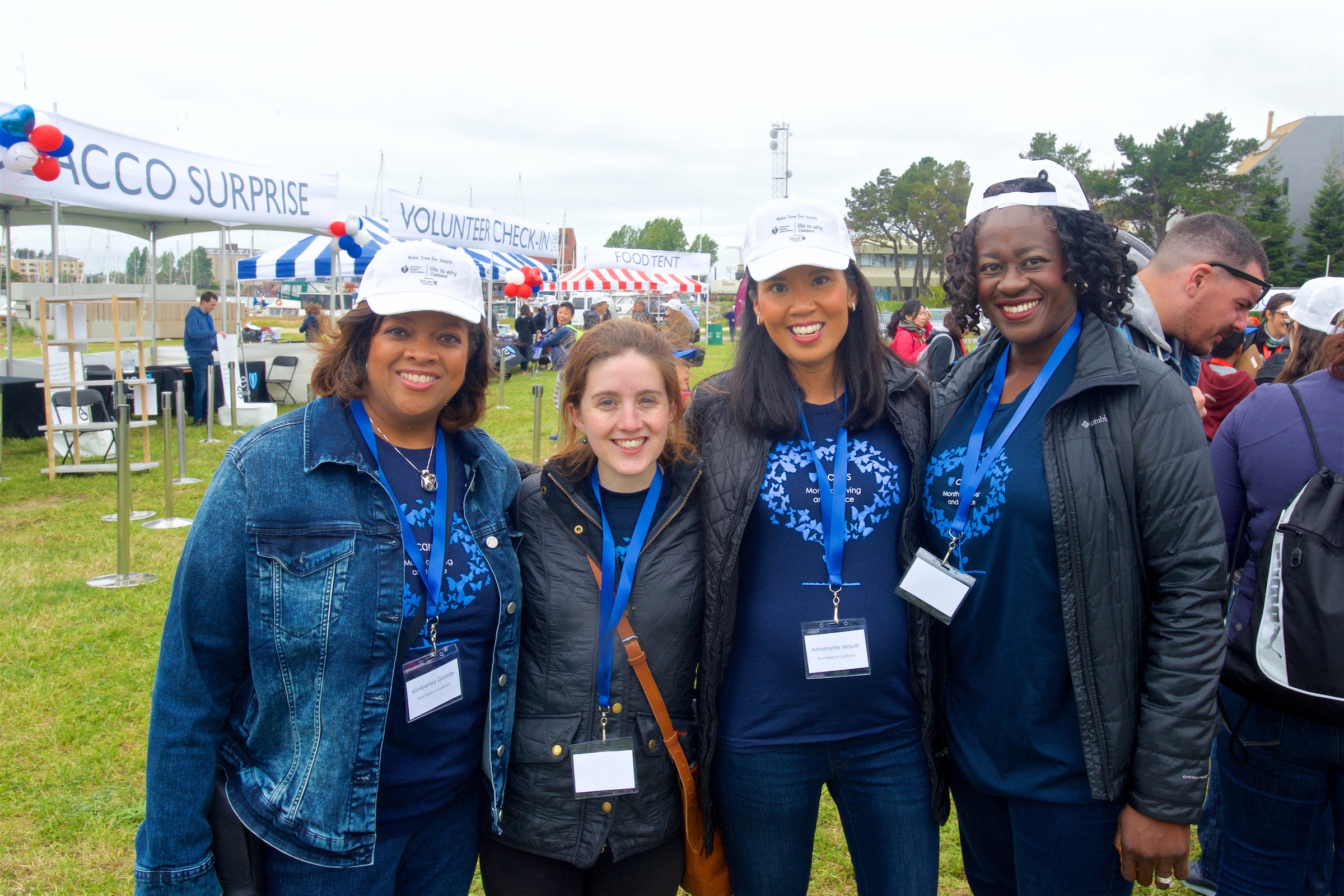 As part of its 80th anniversary, Blue Shield has launched the "#80forOakland" campaign, which will conduct 80 community service or discovery activities in Oakland prior to the official headquarters' opening at 601 City Center.
#80forOakland was created to encourage employees to get to know the community and culture of Oakland—and for Oakland to get to know the people, mission and values of Blue Shield. "We started in 1939 as a prepayment health plan to help the working class defray the cost of health care services," said Blue Shield Senior Vice President of External Affairs Kimberly Goode. "We are continuing to fight to make health care affordable for all." Giving back to the community is part of who Blue Shield is. "Last year, 50 percent of our employees spent more than 13,000 hours in 126 volunteer events in the community. Our mission of creating a health care system worthy of our family and friends and sustainably affordable still holds true to our roots."
Senior Vice President and Chief Human Resources Officer Mary O'Hara said, "We want people to see us as a good new neighbor who can contribute to their thriving community. We feel strongly that by building relationships before we move in, we will promote a sense of comfort and understanding that we are here to enhance and add to what's already great about Oakland."
Since more than two-thirds of Blue Shield employees reside in the East Bay, many are looking forward to the chance to get involved in #80forOakland. One of them is Richmond resident Robert Birks, internal brand manager at Blue Shield. "Our employee base reflects the diversity of Oakland," he said. Already active in Blue Shield community programs, Birks is a member of Blue Shield's Black Employee Network (B.E.N.) and former co-chair of the company's Shield Pride employee resource group, an LGBTQ+ group that works every year in a clean-up of San Francisco's National AIDS Memorial Grove. Blue Shield has been in discussions with the Oakland LBGTQ Community Center about potential health and wellness participation activities, and Birks also is enthusiastic about volunteering as a student mentor with Oakland's East Bay College Fund, a non-profit organization Blue Shield partners with. "It's really exciting to be part of something new," he said.
Blue Shield is using three major guidelines to choose activities and partnerships: They must take place in Oakland; have wellness-related aspects; and involve the residents of Oakland, including seniors and students. "We have a team that is leading our company-sponsored community engagement, but the reality is, our employees are choosing the activities," Goode said. New partnerships are being formed with community organizations, but many are currently underway. Multiyear commitments are already in place, including the "Make Time for Health Festival" and partnerships with three Oakland elementary schools, Franklin, Lincoln, and Hoover.
"We also have a multiyear commitment to the Roots Community Clinic, where we unveiled their new blood pressure kiosk in February," Goode said.
O'Hara also pointed to the company's ongoing commitment to the Oakland community. "In 2017, we joined forces with the Oakland Housing Authority, Oakland Housing Authority Foundation, and KaBOOM!, a national nonprofit dedicated to bringing kids balanced and active play, to build a playground in West Oakland," she said. Last year, Blue Shield expanded its partnership with the American Heart Association with the launch of "Make Time for Health," a three-year initiative funded entirely by Blue Shield, which sponsors the festival described by Goode. "'Make Time for Health' will impact about 2,000 elementary school students in select schools in the Oakland Unified School District, encouraging them to improve their heart health with a smoke-free lifestyle, increased physical activity and balanced nutrition," Goode said. In 2019, "emotional wellbeing" was added to the curriculum.
Lincoln Elementary Assistant Principal Sharon Travers said "Make Time for Health" is already affecting her school's student body in a positive way.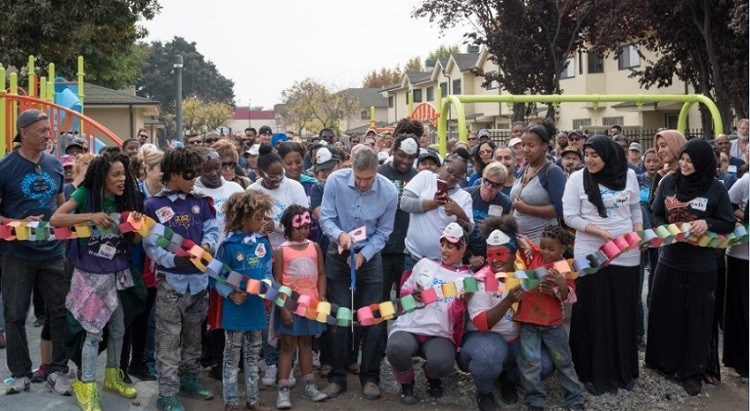 "Lincoln Elementary serves a diverse population of families," she said. "At least 27 different home languages are spoken by our families. We partner with organizations to feature nutrition classes and dental services onsite to assist students in cultivating good health." As Blue Shield was planning to move its headquarters to a new building a few blocks from the school, the Oakland Education Fund, which provides volunteers for Lincoln, suggested that school representatives meet with Blue Shield and the American Heart Association.
"This is how we began, and the partnership continues to strengthen," Travers said. "One of the things I appreciate about our work together is the genuine commitment to being a support to the work of our school." Blue Shield's flexibility and creativity, using the input of the teachers, has led to an even more exciting start to the program this year, she said. "We look forward to the experiences for our students and to healthy outcomes in our community. In embracing the work of Make Time For Health, we are hoping to see students' increased investment in their personal health and well-being."
O'Hara has been extremely inspired by the partnership with the Heart Association in "Make Time for Health." Last year, almost 200 Blue Shield leaders and employee volunteers produced the launch event, providing a fun, rich and interactive nutrition, exercise and tobacco-free curriculum to 800 students from Lincoln, Franklin and Hoover elementary schools. O'Hara was there as a volunteer. "The energy we all felt, the engagement of our employees, and most importantly, the participation and reaction of the teachers, parents, and especially students is something I will never forget," she said.
Blue Shield also has donated more than 750 pieces of recess equipment to Lincoln. "The 'Recess Reboot' fitness equipment has helped to boost the activity level of our students," Travers said. "At Lincoln, we have enjoyed presentations on [wellness] topics through classroom visits with volunteer instructors, interactive assemblies that examine core values, and even fine dining visitors who shared a meal with students and offered tips about healthy eating from a cross-cultural perspective."
O'Hara said the "#80forOakland" campaign is just the beginning. "If we look back a year from now, I know we will see Blue Shield employees actively engaged in community service in Oakland, helping to move the needle on many issues related to health and wellbeing. In the coming years, I would like to be able to state unequivocally that Oakland is a better place in part because of Blue Shield's and our employees' work and investment in the community."