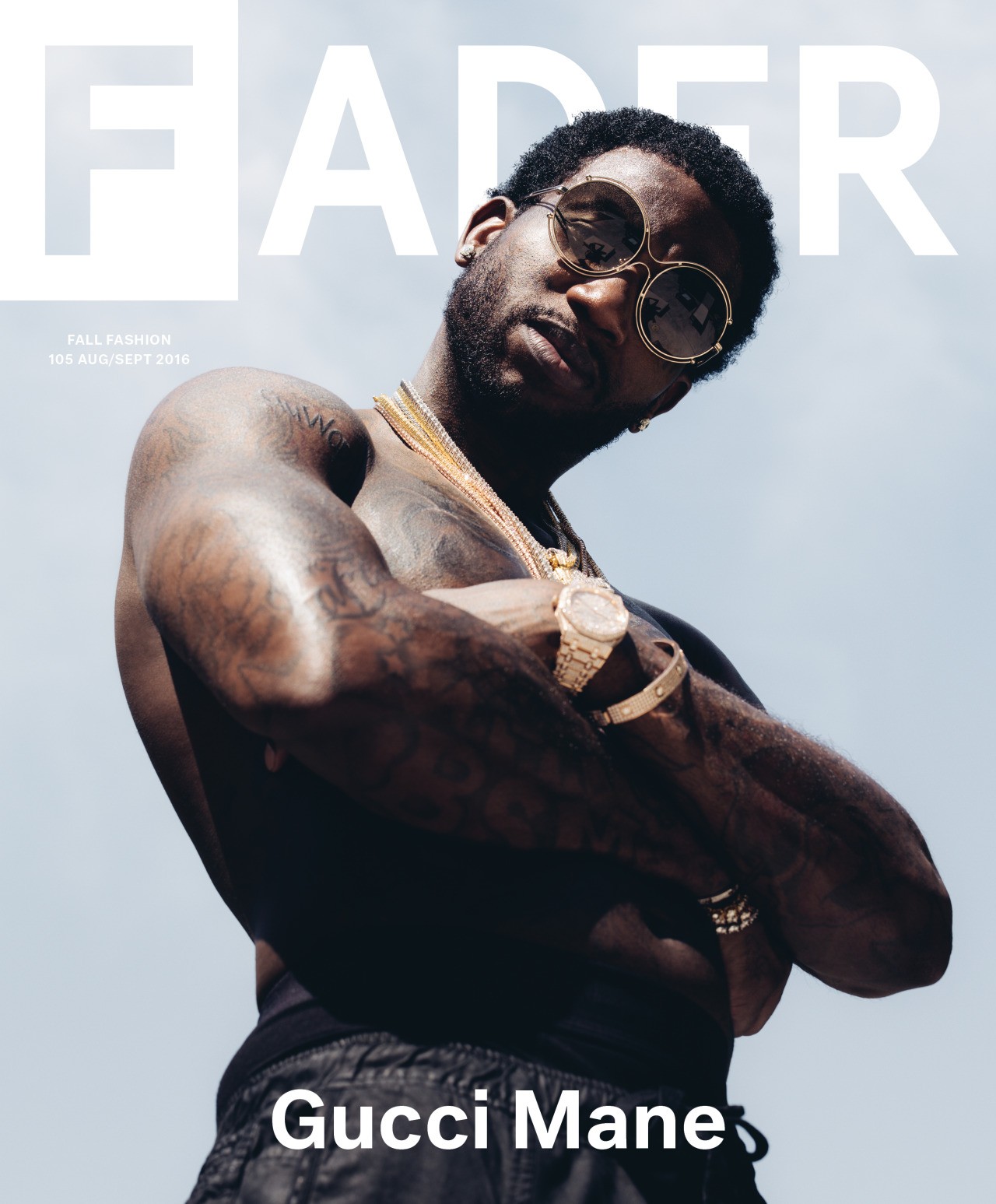 Oakland writer
Andrew Nosnitsky
, known to many as Noz, became an unlikely influencer in the local hip-hop scene with his blog
CocaineBlunts.com
, a DIY endeavor that he parlayed into writing gigs at prominent publications such as Pitchfork and
The Wire
. And while he's mostly retired from music journalism to run his rap-centric record store
Park Blvd. Records
near Lake Merritt, he recently traveled to the suburbs of Atlanta to shadow the newly free
Gucci Mane
, who recently returned home from a three-year stint in federal prison for a firearm charge.
[embed-1]
Noz'
in-depth profile of Guwop
went live on
The FADER's
website yesterday and also graces the cover of the magazine's August/September issue — and it couldn't be more timely. A legendary figure who occupies an E-40 or Mac Dre-like position of influence in the South, Gucci Mane baffled many with his recent transformation. Gone are his signature baller belly and lean-addled drawl, which he's replaced with a six pack and energized, clear-headed demeanor that he attributes to his new, sober lifestyle. 
[jump] Gucci is more on top of his game than ever: In his absence, rappers who were considered Atlanta upstarts when he first became incarcerated, such as Young Thug and Migos, are now global superstars, and they laud him as a key influence. His producers Zaytoven and Mike Will Made It have come to define the trap sound dominating the airwaves. And while Gucci has always been exceedingly prolific, with his recent transformation, he seems more ready than ever to seize the moment and embrace his role as an elder statesman in hip-hop. 
[embed-2]
After his return home, Gucci recorded his latest album,
Everybody Looking
, in just six days and has already put out two new music videos — even though he's still on house arrest. The
FADER
interview went at a similarly rapid pace, Noz said in a phone interview.  "It was three days of everyone being happy and productive. I was scheduled to meet Gucci at 1 p.m., and by four we had the interview down and I watched him make two songs." 
He continued, "He was super friendly, ready to chat, very open, very forthcoming. Warm would be the word. He just seemed really happy to do anything. Obviously if you spend three years in [prison] — he was really psyched about changing his outfit for the photoshoot. Think about that as a free person."
In the
profile
, Noz offers insights about Gucci's evolution from mixtape underdog to industry legend, the clone rumors, and his creative process.
"It's taken him ten years to get here, and now he's an institution," said Noz. "Ten years ago if you were trying to write about Gucci, people weren't trying to hear it."