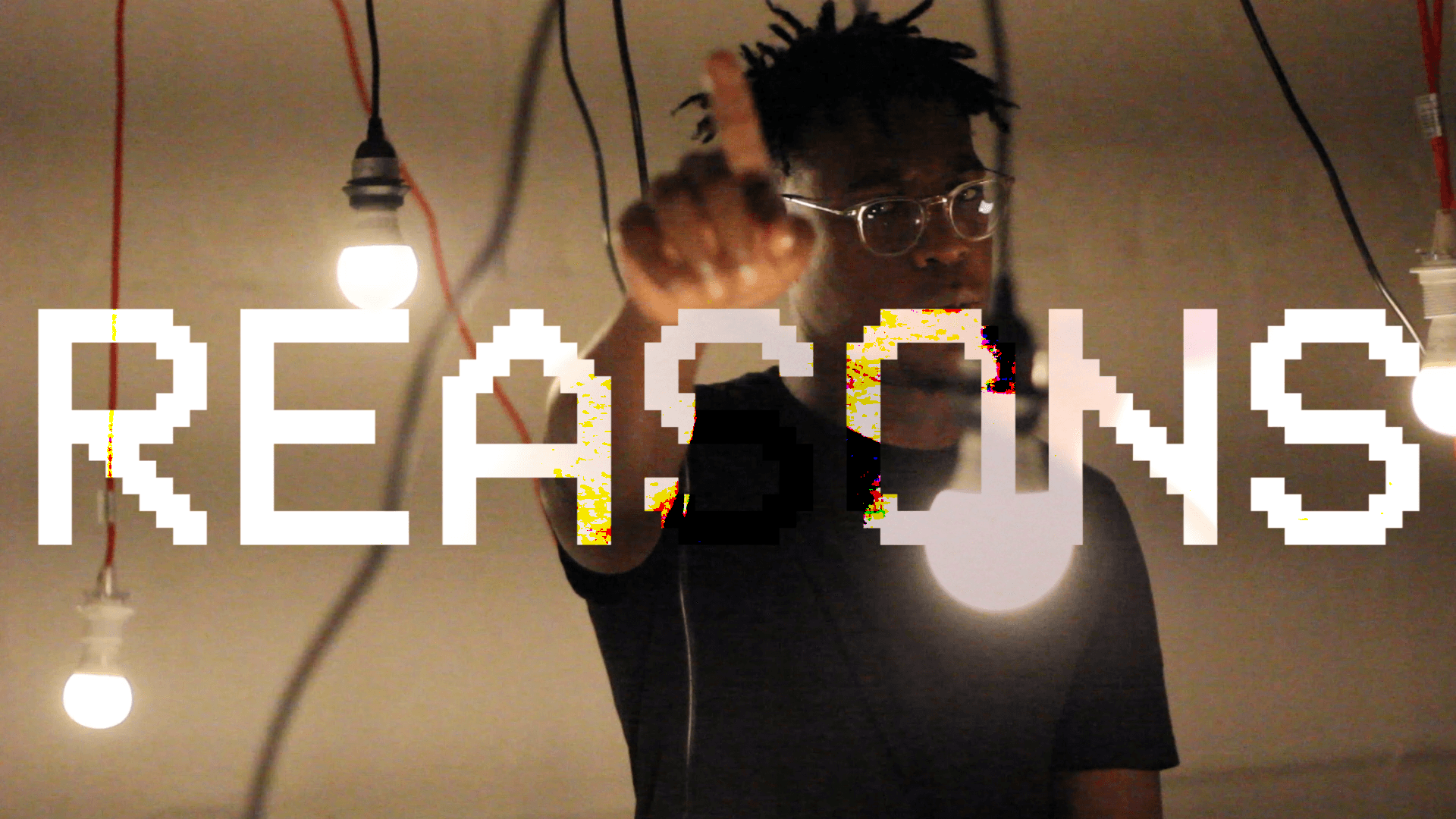 Singer-songwriter
KNXVES
is a Sacramento native, but recently relocated to Oakland from Los Angeles to pursue graduate studies in architecture at UC Berkeley. But the artist — who got his start as the frontman of the punk band The Ten Thousand — has also been busy putting the finishing touches on his debut EP as KNXVES,
X
. Today, he's premiering his first video and single, "Reasons Pt. 2," a dark, high-intensity electro-pop track with noticeable industrial influence. We chatted with him via email about we can expect from KNXVES this fall. Watch the video and read the interview below. 
[jump] [embed-1]
Tell me a little bit about the lyrical concept of "Reasons Pt. 2"
"Reasons Pt.2" is a meditation on relationships. Relationships between lovers and loved; between institutions and people; between oppressors and the oppressed.
It is a meditation on how in these relationships, each side will often do whatever it takes to preserve itself — and always feel that they are justified in their actions. For reasons. And worst of all, sometimes they still want to be friends after. (I.e. hugging the police?)
You're new to the Bay Area. What have you been enjoying about the music scene here?

Oakland in particular is an amazing place for cross-disciplinary work. Collaboration between artists, musicians, writers, techies, and athletes seems as easy as walking down the street. Even in the midst of tense political times, people are working together, which is amazing. And the community here is a good balance between tight-knit and open to newcomers — maybe because it's so dense? The flip side is that you can throw a rock in any direction and hit someone you swiped left on. Whoops, awkward.
How do you find time to pursue your masters degree in architecture and launch this new music project?

Architecture is life and music is life. It took time to find balance but, honestly, not a day goes by where I'm not working on a project in one field or the other. Some people grow by pouring everything into one craft, but I prefer and benefit from shifting focus between two things. I also try to let one inform the other, finding connections in ways that help keep the outlook fresh. Walls are just as much the voices that bounce of them as the brick inside them.
What can we expect from KNXVES coming up this fall?

Expect my first EP
X
to drop. Very soon. September 21. And soon after that, some more video work. Currently working on some gallery shows and an upcoming live performance/architectural installation.