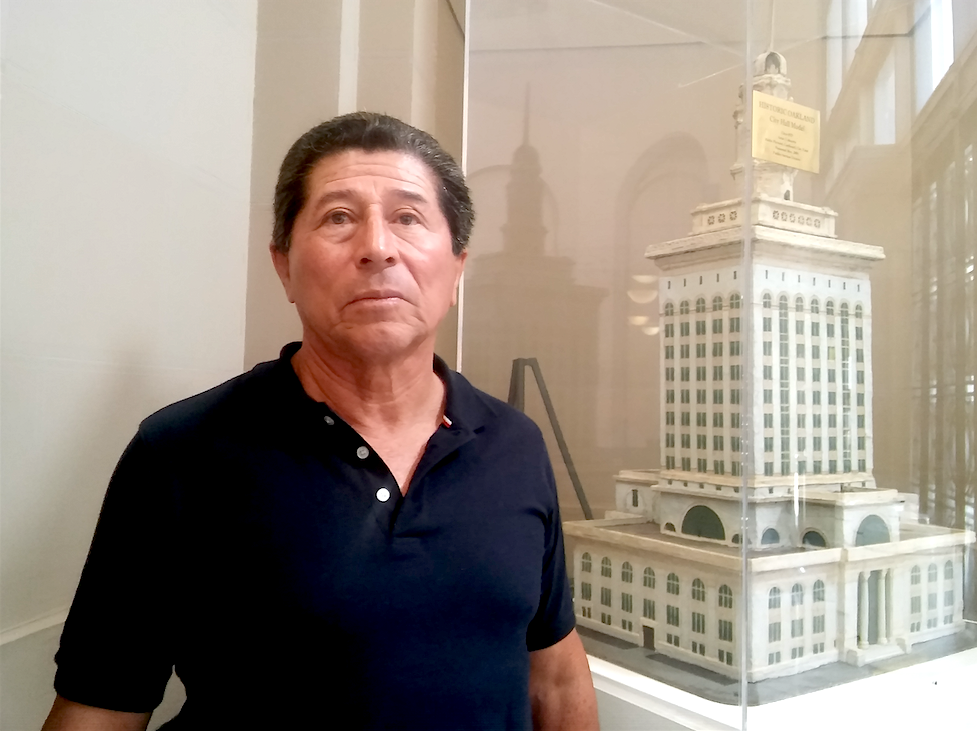 Earlier this year,
Salvador Sotelo and his family were facing a tripling of their current rent
 — from $1,100 to $3,000 — and if Sotelo couldn't pay the increase, his landlord was threatening to evict.
Rong Fu Lee, who owns the West Oakland duplex that Sotelo lives in, was claiming that he didn't have to abide by the city's rent control law because he lived in the downstairs unit. Under the city's rules, owners who occupy an apartment in a building that has three or fewer units, aren't bound by rent control. They can increase rents to whatever amounts they want.
But Sotelo petitioned Oakland's rent board to stop the increase, arguing that Lee didn't actually live in the building. Last week, after seven hearings, the first of which began in March, the city ruled in Sotelo's favor.
A hearing officer with the rent adjustment program agreed with Sotelo that Lee wasn't telling the truth. Lee didn't live in the building for at least one year prior to when he notified Sotelo of the rent increase as required by law. Hearing officer Barbara Cohen concluded that Lee had put on a charade, pretending to reside in the downstairs unit.
Tenants advocates and attorneys claim that it's an increasingly common tactic used by landlords who want to get rid of existing tenants so they can increase rents by large amounts or sell their buildings as unoccupied — a status that fetches a higher price.
In her decision, Cohen wrote that Lee's testimony and evidence supporting his claim of residing in the building was "completely contradictory" and "internally inconsistent."
But Sotelo believes his victory is only temporary. He fears he will still lose his home because his landlord can simply hit him with the same rent increase again, and claim once again that he has lived in the building for at least a year.
"They're just gonna re-start again," Sotelo said in an interview today. "It's evident they are focused on getting us out of there."
Lee's attorney, William C. Lynn, did not immediately respond to a request for comment for this post.
Sotelo showed up to Oakland City Hall to testify at
a council committee hearing
considering whether or not to extend relocation assistance to tenants who are displaced by owner move-in evictions and condo conversion evictions. Currently, only tenants displaced by Ellis Act evictions and code compliance issues are eligible for relocation assistance.
Sotelo told the councilmembers that it's important to help other tenants who are pushed out of their homes through no-fault evictions.
"With my respect to the homeless," said Sotelo, "I don't want to become one of them."
Other tenants echoed his comments during the committee hearing.
Josephine Hardy, who lives in the Oak Center neighborhood, said her building recently sold. The new landlord is carrying out an owner move-in eviction on the separate apartment unit that his son lives in. She said he will need relocation assistance to be able to stay in Oakland.
But she also worries that once her landlord moves into the apartment, her building will no longer be covered by rent control. It would allow her landlord to raise her rent by any amount.
"Please have some mercy on us," she told the committee.
No landlords or landlord representatives showed up to the meeting today to voice their perspectives on the law.
But Councilmember Lynette Gibson McElhaney said she's worried about making relocation assistance paid by landlords mandatory on these types of evictions because there might be a small number of cases in which low-income property owners have to move into one of their rental units, but don't have the money to make the payments. She asked if it's possible to create a hardship exemption for some property owners so they don't have to pay.
City staffers said they would consider the idea and bring it back to a future committee meeting.
In the meantime, the committee approved the legislation to extend relocation payments to more tenants displaced by no-fault evictions. It now moves to the full council for further discussion.