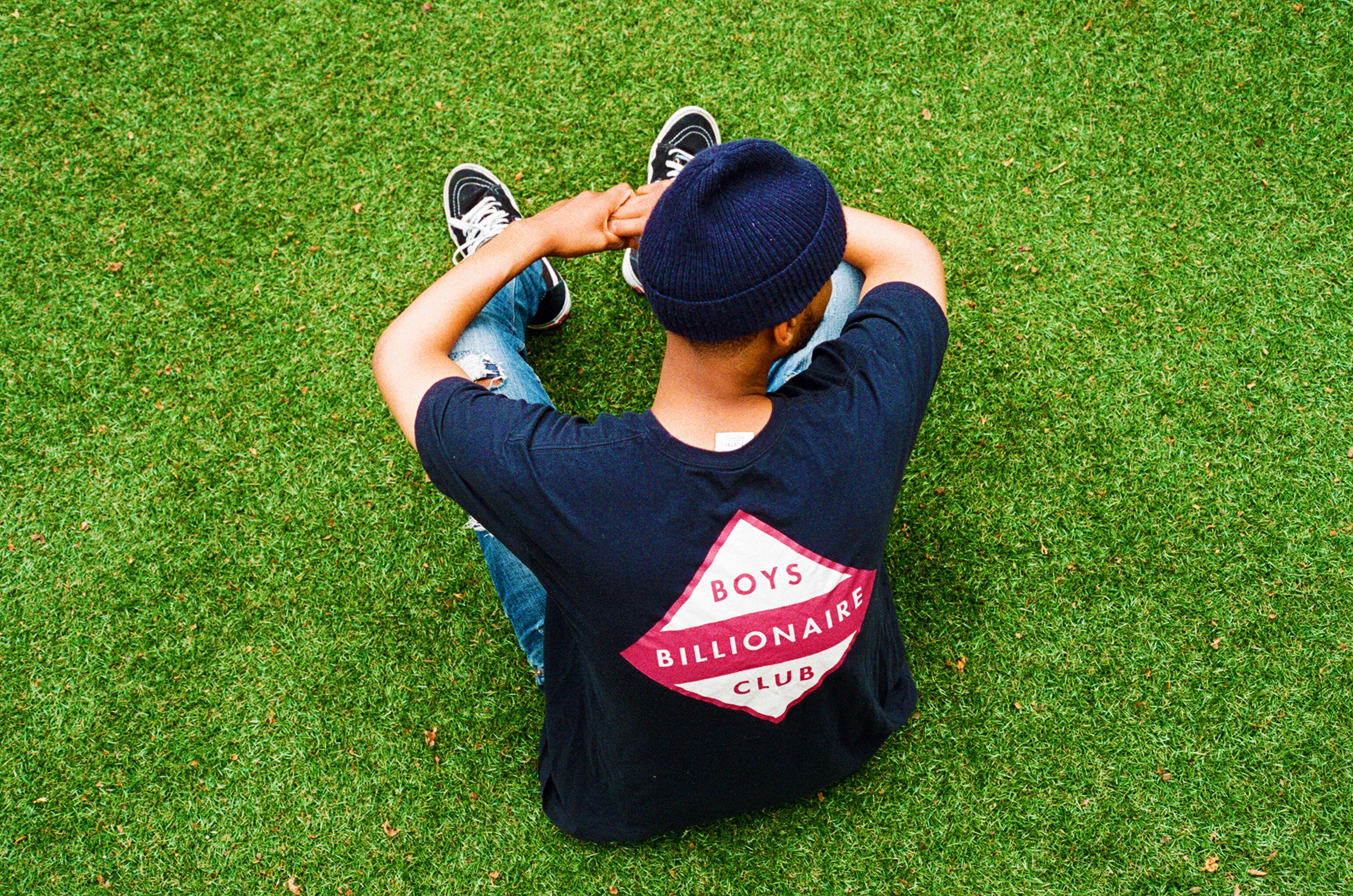 Rising Oakland rapper Yared Kiflai broke into a huge smile as he sat down for a recent interview with the
Express
. And he has reason to be pleased: Kiflai just dropped his first official release — the single "CGH" — and he's already begun making waves in the East Bay music scene with his dreamy, lo-fi production, and his crisp flow.
During a recent chat, the 23-year-old explained that — even though he plans to release his debut EP,
Twentysomethings
, sometime this winter — he's been making music since graduating Berkeley High at age 17.
His journey into rap started with uncertainty. "I didn't know what I wanted to do," he shared. But he was quickly inspired — by Drake's
So Far Gone
, Wale, and J. Cole. "That time in hip-hop just grabbed me. It [felt] like these people are the same as me, story for story.
"And I was just sitting there [realizing] I could do this, too."
The East Bay native says he's very intentional with his music. He insists that he never throws together a track carelessly, that it's always "thoughtful music …you want to hear on a flight, on a long drive."
He says this upcoming project is meant to capture moments that show what growing up right now, as a twenty-something, is like. And he also says Oakland — and the innovative vibe of the East Bay — also played a significant role in developing his artistry and in shaping his way of thinking.
"Everybody out here is really focused on independence. Everybody wants to be their own person. Everybody comes here and finds who they are, and they keep pushing. We're like a stomping ground for people to figure their shit out."
Despite being a newbie, it's obvious that much expertise and care goes into his recording process. There are concepts, and a purpose, to each track, often  executed with the help of Ian Mckee, a Bay Area producer who's worked with Caleborate, Rexx Life Raj, and many others in the local scene.
Kiflai says its important that music "has to mean something."
"It has to last. People have to really feel it."
Listen to Kiflai's second single, released independently of
Twentysomethings
, here.