On January 12, the Oakland City Council's Community and Economic Development committee will consider detailed proposals for applying development impact fees to new market-rate housing projects. It will also be the first chance for the public to weigh in on the city's newly proposed impact fees, which could raise as much as $60 million for affordable housing over the next ten years, according to estimates by city staffers. Two smaller fees for capital improvements and transportation could raise an additional $18 million during that time.
But the total amount of money that the city will raise will depend on what projects the city council exempts from paying the fees, whether the council applies different fees to different parts of the city, and how long it will take to phase in the fees. Affordable housing advocates are worried that too many real estate projects could end up being exempted, and that the fees might be set too low, resulting in less affordable housing production over the coming decade. Developers, by contrast, worry that high fees phased in too quickly will make their projects financially infeasible.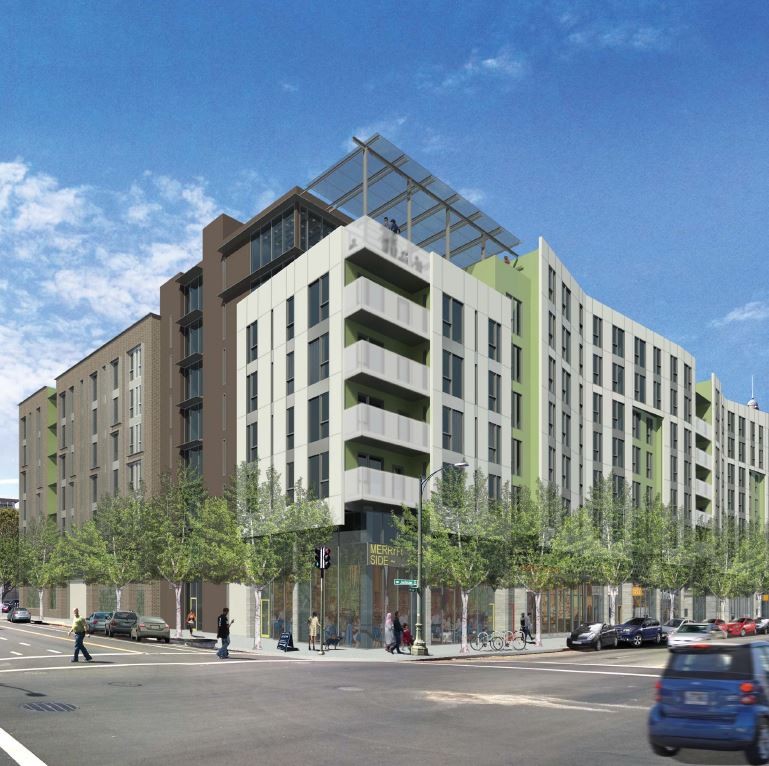 Before the holiday break, city planning department staffers released a detailed proposal for the new fees, in which Oakland would be divided into three geographic zones, and each zone would have different fees. The highest fee for new development would be in Zone 1, an area that would include downtown, Uptown, Temescal, Rockridge, and most neighborhoods adjacent to Lake Merritt, plus all of the Oakland hills above Interstate 580. Zone 2 would encompass West Oakland and the portion of North Oakland west of Shattuck Avenue. And Zone 3 would include everything East of Lake Merritt that is below 580, excluding Cleveland Heights and Haddon Hill (which would be in Zone 1).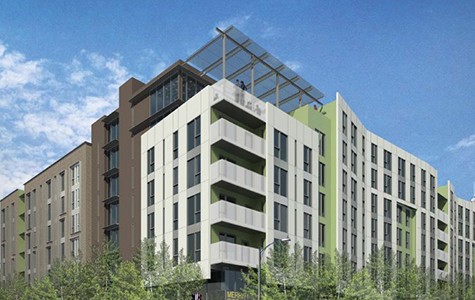 The city's proposal further varies the fee level by the type of housing a developer builds. For example, developers who construct apartments in Zone 1 would pay a $20,000 affordable housing impact fee, as well as a $710 transportation fee, but not a capital improvement fee. Townhouses in Zone 1 would trigger a $17,000 affordable housing impact fee, a $3,000 capital improvement fee, and a $1,000 transportation fee. And single-family homes would trigger a $20,000 affordable housing impact fee, a $4,000 capital improvement fee, and a $1,000 transportation fee. The city's information memo doesn't include proposed fee levels for Zones 2 and 3, but they are expected to be lower than Zone 1 because West Oakland and East Oakland are considered less desirable areas for new development.
Further complicating the city's proposal is the plan to phase in each impact fee over the next three years. For example, the city proposes to set the affordable housing impact fee for new apartments in Zone 1 at $5,000 on July 1, 2016, and then increase it to $10,000 on July 1, 2017, before finally raising it to $20,000 on July 1, 2018.
Finally, there's the question of when to apply the fee. Is it when a developer obtains a building permit? Or is it when a developer submits his or her application to the city? Depending on what the city council decides, tens of millions of dollars in city revenue could be raised — or left on the table.
"We're happy to see the [city] administration finally has a proposal out," said Jeffrey Levin, policy director for East Bay Housing Organizations, an affordable housing advocacy group. Levin said he would like to see a higher final fee amount, and one that is phased in faster. In the past few years, both Berkeley and Emeryville established housing impact fees of $28,000 with no phase-in periods (although Berkeley later discounted its fee to $20,000). Oakland Mayor Libby Schaaf has said she favors phasing in an impact fee.
Levin said he opposes Oakland's proposal to break the city into three separate zones with differing fee levels. "The city went through a process over many years doing specific area plans," said Levin, referring to a series of plans that rezoned and established development rules for five areas of the city. "Every time we asked for affordable housing policies specific to each area, the response was they didn't want to do it. The city told us that affordable housing needed to be a citywide policy."
But Levin supports the city's plan to apply the impact fees when a developer obtains building permits — rather than when he or she submits an application to the city. Currently, there are 26 different multi-unit housing developments being built in Oakland, and another 30 single-family homes are going up, totaling 1,346 units under construction. The majority of these units — 717 units, or 68 percent — would be exempt from impact fees, because they already have their building permits. However, another 14,000 market-rate housing units are in Oakland's development pipeline and have not yet obtained building permits. Most of these could be subject to affordable housing impact fees ranging between $5,000 and $20,000, under the city's proposal.
About half of these projects have already submitted applications to the planning department, and developers want to exempt these projects from paying impact fees. A one-page document submitted to the city — apparently by developers — proposes that the fee amount for a specific project be determined at the time a developer submits a completed planning application to the city. This would exempt thousands of units from paying impact fees, and allow thousands more to only pay $5,000 or $10,000 by submitting an application in 2016 or 2017.
A recent information memo from city staffers notes that if the council picks this option it "would exempt the most projects and capture the least number of projects to pay the fees." City representatives declined to identify which developers submitted the proposal to exempt the maximum number of projects from the affordable housing impact fee.
The Oakland Builders Alliance and the Oakland Chamber of Commerce, both representing developers, met with the city to shape the impact fee proposal. Neither group responded to requests for comment. But developers have said that if impact fees are set too high, or phased in too fast, it could kill projects by imposing too high a cost.
Joel Ramos, regional planning director of TransForm, a transportation advocacy organization, said his organization is happy to see the bulk of the impact fees go toward affordable housing because the displacement crisis is worsening. But Ramos is worried about the city's proposal to divide Oakland into different zones with different fees. He pointed to the International Boulevard corridor, where AC Transit's $178 million bus rapid transit project will realign streetscapes and establish a "rail on wheel" mode of transportation, and the Coliseum area, which is slated for major redevelopment, including thousands of units of market-rate housing. Both projects are within the proposed Zone 3 where impact fees would be lower.
"Those are two areas that are scheduled for massive investment," said Ramos. "Hundreds of millions are coming to that corridor, and once that happens it's going to start to glow and attract investment, so I think it makes more sense to set a fee structure that will capture value now rather than waiting 'til it's too late."