As the
East Bay Times
reported yesterday
, Oakland's Planning and Building Department refused a request made by their reporters for public records related to the warehouse known as the Ghost Ship which burned last Friday, killing at least 36.
According to an email obtained by the
Express
, Fire Department staff have also been ordered not to provide any information to members of the media regarding the deadly fire.
"No information is to be given by OFD personnel," reads the email, sent by Rebecca Kozak, and executive assistant to Oakland's Fire Chief Teresa Deloach Reed.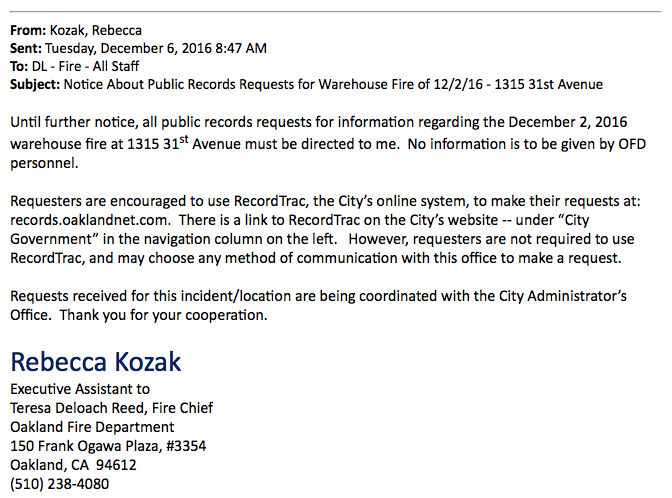 The
Express
filed a Public Records Act request
for Fire Department, police and other city records last Saturday. The city has not yet responded.