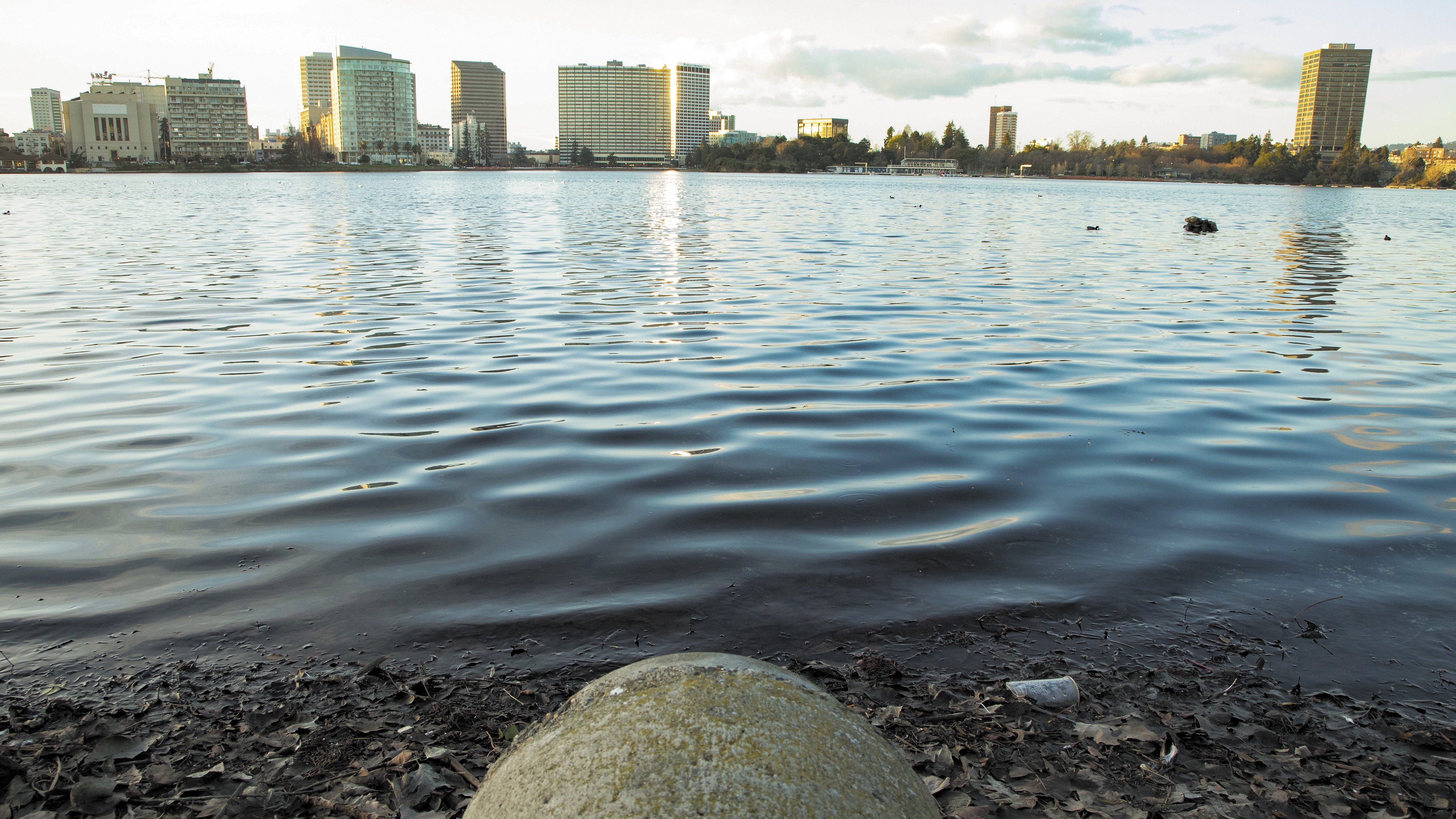 Oakland Public Works Department officials say they plan to hire an outside consultant to conduct a "full review" of the city's broken sewer line problems, which have resulted in repeated sewage spills into Lake Temescal and other local bodies of water. In addition, Councilmember Dan Kalb, North Oakland, has requested a report from public works and an examination of evidence that the city submitted official reports to state and federal regulators that contained false information about sewage spills. State officials are already investigating Oakland's compliance with environmental laws.
The city's actions come in response to a Jan. 10 Express investigation that exposed serious shortcomings with Oakland's sanitary sewer system, including a history of city officials underreporting sewage spills, a repeated failure to alert the public about raw sewage flowing into Lake Temescal, and the city's continued reliance on a private contractor that Oakland workers said does shoddy work (see "Broken Pipes, Broken System").
"It is a very serious issue that the city should not sweep under the rug," Kalb said in an interview. "It appears that there needs to be some type of investigation that brings everything to light and answers the questions — whatever those answers may be. I am not making any pre-judgment of something nefarious. But there are valid questions, and there needs to be a thorough set of answers, and we don't have that yet. I am hoping we get that eventually." Kalb was joined in his request for a probe of public works by Councilmembers Annie Campbell Washington and Abel Guillen.
However, it's not clear if Oakland Public Works will thoroughly investigate its problems. The department's director, Jason Mitchell, continues to downplay the city's serious sewer-line issues and maintains that his agency has done nothing wrong — even as more spills occur in the city. On Jan. 15, raw sewage started spewing into Lake Merritt for the second time in a month. Residents at 1200 Lakeshore Ave. on the eastern side of the lake said they could see and smell the untreated wastewater flow out of a manhole cover in front of the property and stream into the tidal lagoon and wildlife sanctuary.
"In the past month, we have had two spills that I am aware of," said a resident of the building who asked not to be identified.
State records show the first spill into Lake Merritt in that area began on Dec. 9 and lasted through Dec. 11, sending more than 3,000 gallons of untreated sewage into the lake. But the resident said she believes the amount was much higher. An email she shared with the Express, in which she reached out to the mayor's office and her councilmember, Guillen, shows that she saw the sewage begin flowing on Dec. 8. She said she received no response to the email.
"[Sewage] was flowing down the sidewalk and into the gutter," she explained. "I estimated the flow to be like five gallons a minute or maybe more. I was thinking, 'How long would it take to fill up a bucket?' And there was a lot more [coming out] than if you were just standing at the hose." She said that throughout the weekend she saw the spill every time she came and went from her home. "It smelled like raw sewage, and it looked like murky brown water, and it went directly into the lake." She added that during a community menorah lighting at the lake days after the spill was stopped, the smell still lingered.
As the Express noted in its Jan. 10 investigation, public records, official documents, and emails show that Oakland's Public Works Department has repeatedly misstated the start times of sewage spills and underreported the number of gallons flowing on city streets, into bodies of water, and onto properties across Oakland for years.
The city has also failed to properly alert residents when the sewage enters local bodies of water that are used for swimming and fishing. According to state documents, raw sewage contains more than a thousand times the levels of viruses and bacteria than properly treated water, posing a potential public health risk and a negative impact on local ecology. In the past month alone, along with the two spills into Lake Merritt, sewage has poured into Lake Temescal and Sausal Creek, which flows directly into San Francisco Bay.
Nonetheless, in a public memo sent to the mayor and the city council on Jan. 17, Oakland Public Works director Mitchell denied that there were any issues of noncompliance or evidence of falsified records, noting that the San Francisco Bay Regional Water Quality Control Board, which conducted an inspection in July 2017, has not issued any fines or notices of violations against the city.
Regulatory officials from the board's Wastewater and Enforcement Division said the results of that inspection have not yet been released and confirmed that there is an ongoing investigation into the city's practices. "Our enforcement activities take a long time," said Bill Johnson, who heads the Wastewater and Enforcement Division. "It takes time to do an investigation and to move that forward."
Mitchell's memo also asserted that Oakland is in compliance with a consent decree the city signed in 2014 with the U.S. Environmental Protection Agency and two environmental groups after they sued Oakland for its repeated illegal sewage discharges. The decree requires the city to spend $300 million over 22 years to repair and replace its broken sewer lines. As part of the settlement, Oakland Public Works must submit an annual report detailing its progress on rehabilitating the city's 900-plus miles of aging underground infrastructure, some of which is composed of century-old clay pipes.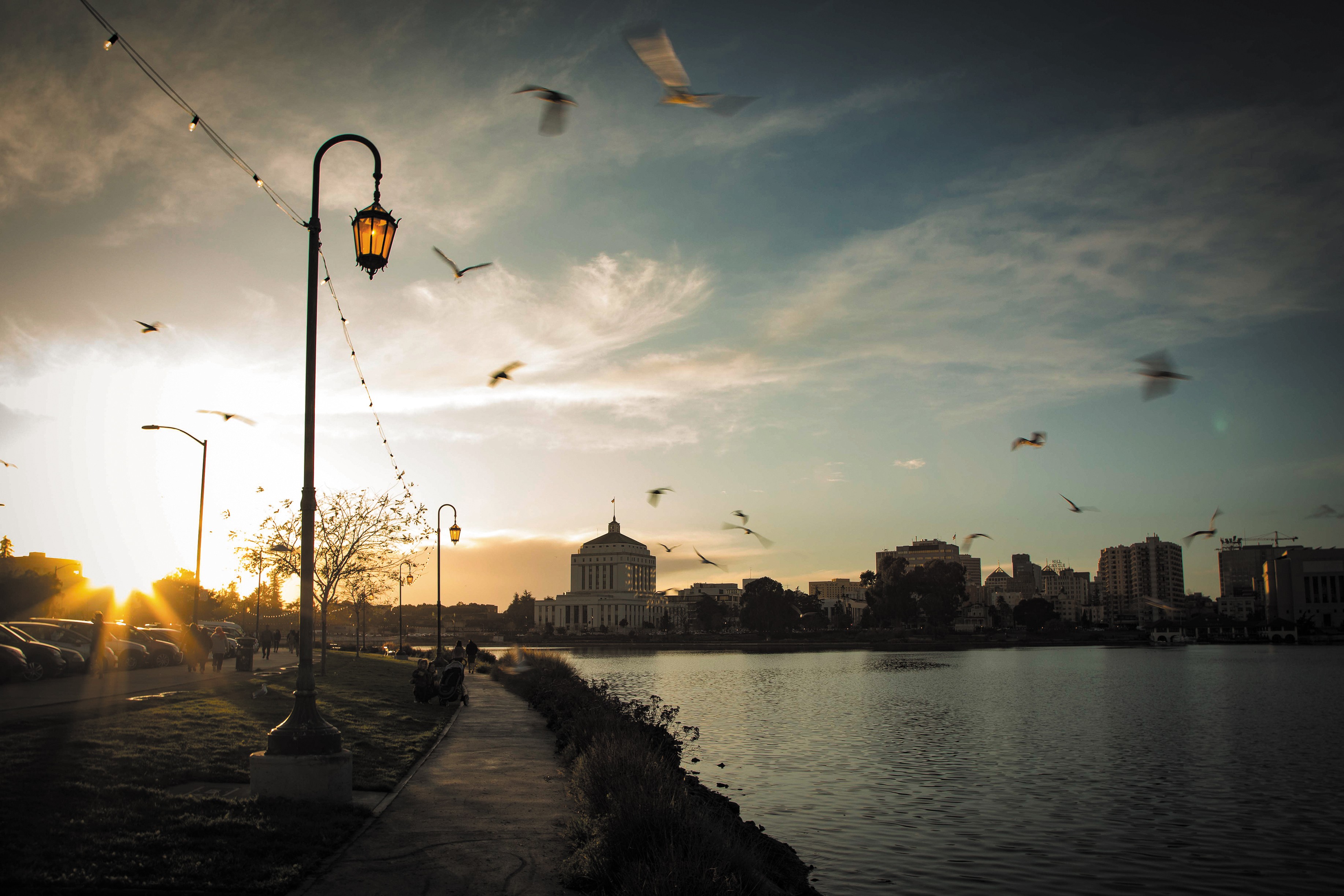 This year's report, submitted at the end of September, stated that Oakland is in overall compliance even though the total volume of sewage spills recorded amounted to nearly 235,000 gallons — a 730 percent increase from the previous fiscal year.
The report was signed by Mitchell under penalty of perjury. But city sewer workers told the Express that the report and others filed with regulators contained misstatements and that city supervisors have repeatedly underreported the amount of sewage that spilled. Workers said several spill totals were changed by sewer supervisors and that the city's broken pipes spilled hundreds of thousands of gallons more sewage than Oakland reported.
The Express Jan. 10 cover story also detailed the decades-long battle that Oakland resident Terry Tobey waged against public works to fix the two mainline pipes that flank her property in the hills. For the last two years, raw sewage — laced with toxic root-killing chemicals — flowed from city-owned pipes onto her land. Tobey said the chemicals sickened her horse and her dog.
But the recent memo submitted by Mitchell in response to the Express' report refers to the problems on Tobey's property as "minor issues with public assets."
The consent decree also requires the city to adequately alert the public when there are spills — especially when sewage is discharged into bodies of water. Mitchell's memo states that "generally, OPW [Office of Public Works] notifies the community when a risk of exposure or contamination is high or imminent. Notifications take the form of limiting access in the contaminated areas with safety barricades and caution tape, posting warning signs in prominent locations."
But the Express' investigation revealed that wastewater from the city's broken sewer pipes regularly flows into lakes and creeks, and the city has failed to notify the public. Over the past several years, there have been regular sewage overflows into Lake Temescal. Public officials have cited toxic algae blooms as the reason behind repeated closures of the lake but never disclosed that the blooms may have been caused or worsened by the sewage spills. Even when a spill was occurring, signs posted around the lake did not disclose that sewage had made the lake unsafe.
Public records show that the city documented two sewage spills at Lake Temescal in December but failed to properly disclose them, and people continued to fish in the contaminated lake throughout the month.
At Lake Merritt, the city only posted signs indicating the presence of raw sewage at the spill site on the lake's eastern side. Near the boat dock or other areas where people picnic and birds nest, there was no indication that a spill had occurred — other than the foul smell wafting from the water.
Records also show that the city did not conduct water quality tests of the lake, even though Oakland's Asset Management Implementation Plan and Sanitary Sewer Management Plan, finalized in 2014, requires the city to do water quality monitoring and sampling for sanitary sewer overflows of "any volume that discharge sewage into Lake Merritt."
Mitchell declined several requests for an interview. A public works spokesperson said that, while they deny allegations of wrongdoing, the department is evaluating its practices and intends to fix any issues. "Oakland Public Works is developing right now a scope of work for an outside consulting firm to help us not only look at the situation at Ms. Tobey's property but also conduct a full review of our sewer program and help us ensure that, while we are meeting our regulatory requirements — when it comes to SSOs [sanitary sewer overflows] and community notification — that we are also setting a model to keep our best practices updated and our staff fully trained," spokesperson Sean Maher said. "We look forward to reporting more progress on that in the coming weeks."
Some concerned community members, meanwhile, are organizing to ensure the issue doesn't fall off the council's radar. In online forums and email chains, many residents have expressed anger and detailed obstacles that they've faced getting the department's help when problems arise.
"I am rabblerousing," Oakland resident Alice Friedemann said in an interview. Posting on Nextdoor, an online forum for neighborhoods, Friedemann outlined a seven-point action plan that received support by others in her community. It includes calling for the removal of Mitchell as director of Public Works and recalling Oakland's elected auditor, Brenda Roberts, who not only failed to disclose the city's broken sewer line problems when she was made aware of them in November 2016, but who also appears to have violated the city's whistleblower ordinance by alerting public works officials that she was meeting with a staff member who was exposing potential misconduct, current and ex-city workers said. (Roberts is up for reelection this year.)
Friedemann, who lives near Lake Temescal, has spent the last several years trying to get the city and the East Bay Regional Parks District to clean up the lake. "I used to swim there and I walk around the lake every day. I am so upset by this," she said. "You smell it now and then and you just think that's the algae. It really impacts the community. The quality of life goes down."
She and her husband moved into their current house after they were victims in the 1991 Oakland hills firestorm, and now she's concerned about another threat to her home and community — but she and others are determined to make sure their representatives do something about it before the problem gets worse. "We can put more pressure on the city if we show up," she said resolutely. "Whoever screams the loudest sets the priorities. So, we need to scream."