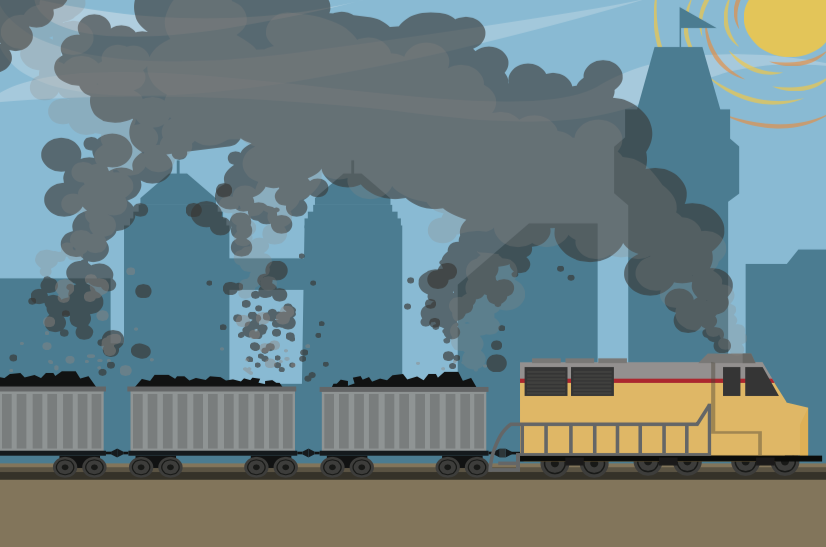 A high level Oakland official advocating that the city council hire a consultant to help them decide whether or not to reject plans for a coal export terminal is personally invested in fossil fuel companies. Anti-coal activists say the investments are inappropriate, and they're worried the official could be steering the consulting contract to a company that will rubber stamp fossil fuel activities in Oakland.
The consultant, Environmental Science Associates (ESA), often works in cooperation with fossil-fuel companies and local governments to draft environmental-impact statements for projects. Anti-coal activists say, however, that ESA has no experience in the field of public health, which they claim is the most relevant area of expertise. But they've been unable to convince the city to hire a different expert.
Part of the reason is Assistant City Administrator Claudia Cappio. Cappio picked ESA for the job and
wrote in a report
to the city council that ESA is the only company with the necessary expertise to quickly get it done. Cappio rejected a proposal submitted by Human Impact Partners, a public health consulting firm based in Oakland, to study the health effects of coal. Cappio also expanded the proposed contract with ESA to include analysis of other fossil fuels in addition to coal, despite protests from environmental groups that this could open a backdoor for oil companies to expand operations in Oakland. The city council will vote on the contract with ESA at their meeting tomorrow night.
"We find it very troubling to learn that Claudia Cappio, who has been running the show for the city since last September, has investments that can benefit from shipping coal in Oakland," said Michael Kaufman of the No Coal in Oakland coalition. "Cappio should never have been allowed to take charge of the city's process and choose ESA — an organization with no public health expertise — for a no-bid contract to review the most important public health question to face the city in recent years."
According to city records, Cappio's investments include a utility company that has an active business relationship with Bowie Resource Partners, the coal company that has been trying since at least 2014 to gain access to Oakland's waterfront to export millions of tons of coal to foreign markets. Cappio also owns stakes in a railroad that would benefit if Oakland allows coal exports through the city. She also owns stock in an oil and gas pipeline company that recently tried to turn part of the Port of Oakland into a fossil fuel terminal.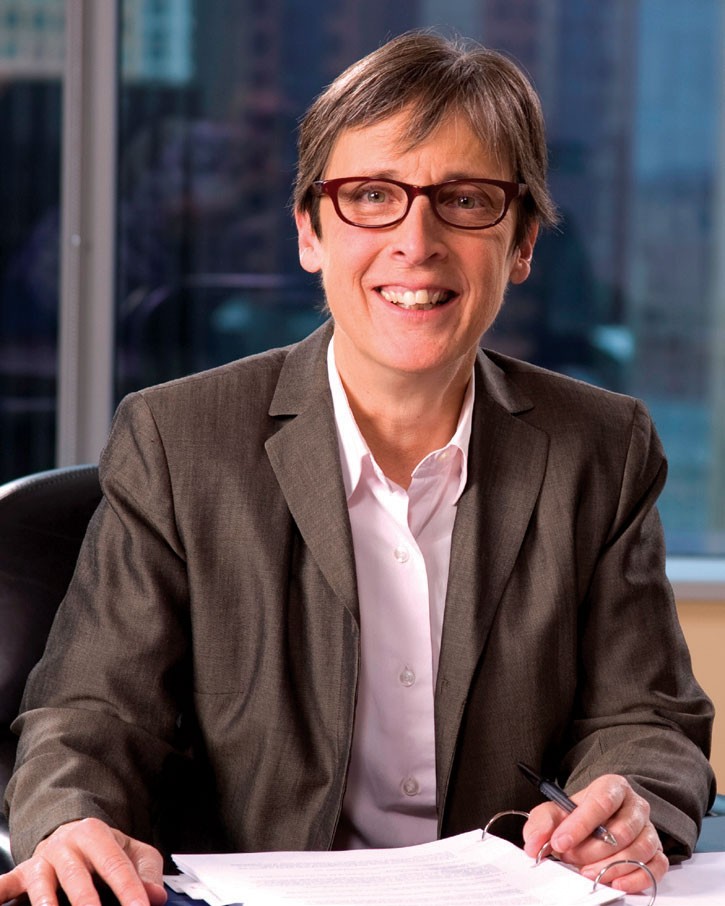 Cappio was hired by the city last year, and among other responsibilities, she is helping the council navigate the controversial proposal by developer Phil Tagami and former Port of Oakland Executive Director Jerry Bridges to ship coal through Oakland on trains and export it from the Oakland Bulk Oversized Terminal (OBOT), which Tagami's company CCIG is building at the former Army Base.
A clause in the city's contract with CCIG permits the city to block activities that could have negative health and safety impacts. Anti-coal activists say this empowers the city to block the coal plan. But Cappio and other city officials have said that it is first necessary to hire an expert to help the council make this decision so that it is legally defensible.
When Cappio was hired by the city last year, CCIG issued
a newsletter
written by Tagami praising her. "Cappio is a welcome arrival for the Oakland Global project," Tagami wrote. "The hiring of Claudia Cappio was lauded by Governor Jerry Brown, Oakland Mayor Libby Schaaf, and local builders who believe that Cappio's experience and know-how will serve Oakland well as development gains momentum." Tagami's profile of Cappio directly followed an equally glowing profile of Bridges, the CEO of Terminal Logistics Solutions (TLS), which is in contract with CCIG to operate the OBOT coal terminal. In March, Bowie Resource Partners CEO John Siegel disclosed that his company owns a "vested interest" in TLS.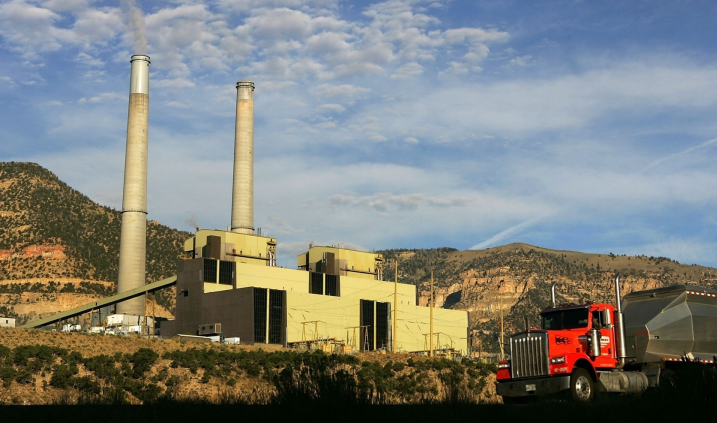 In
a required disclosure form
Cappio filed with the city last month, she listed owning at least $100,000 of stock in Berkshire Hathaway, the holding company run by Warren Buffet. One of Berkshire's largest subsidiaries is Pacificorp, a utility that does direct business with Bowie Resource Partners. Pacificorp owns ten coal-fired power plants in the western US, including a power station in Utah that purchases 2.8 million tons of coal from Bowie each year. Last June,
Bowie and Pacificorp struck a deal
in which Pacificorp will purchase coal for this power plant until the year 2029 from Bowie. As part of the deal, Pacificorp also sold 50 million tons of Utah coal reserves to Bowie. Pacificorp made $1.02 billion in profit last year for its parent company Berkshire.
Berkshire also owns the Burlington Northern Santa Fe Railroad (BNSF). BNSF had $4.6 billion in revenues last year from shipping coal, about 22 percent of the company's total, and at least one mine owned by Bowie is served by BNSF. BNSF could also end up delivering fossil fuels to the OBOT terminal if ESA finds no significant health and safety impacts, and the council doesn't block the coal plan.
Beyond coal, Cappio also owns stock worth at least $10,000 in Kinder Morgan, an oil and gas pipeline company. She also owns shares worth at least $10,000 in the Vanguard Energy Fund which has stakes in dozens of oil and gas companies.
Like Bowie, Kinder Morgan has also sought to build fossil fuel export facilities on Oakland's waterfront. In 2014 Kinder Morgan teamed up with Tagami's CCIG in an effort to convince the Port of Oakland to turn the Howard Terminal into a fossil fuel hub. The port commission rejected the plan because CCIG provided insufficient information, and because of "environmental concerns." Vying for the same real estate was Bowie Resource Partners, but the Port also rejected Bowie's bid.
Altogether Cappio's investments in companies with links to the coal, oil and gas industries total at least $120,000, part of her personal investment portfolio worth a total value ranging somewhere between $818,000 and $8.9 million. (State transparency laws don't require reporting exact dollar values.)
But Cappio is confident her personal investments don't run afoul of any rules, or impact her work for the city council.
"I have reviewed my investments and at this time I do not have any financial interest that would require me to declare a potential conflict of interest under the [Fair Political Practices Commission] Conflict of Interest regulations," Cappio wrote in an email to the
Express
.
But the No Coal in Oakland coalition said Cappio's investments in fossil fuel companies show that she doesn't take the health and safety threats of coal, oil and gas seriously enough. And they're worried that the contract with ESA is therefore meant to justify the coal export proposal rather than bolster the city's case to block coal.
Anti-coal activists have pointed to ESA's role in helping Valero with a
controversial oil-by-rail project
 as an example of how ESA "helps" fossil fuel companies. In 2014 ESA wrote an environmental impact study for Valero's proposal to expand its operations in the City of Benicia. Although the study noted that approving the project would result in approximately 100 train cars of crude oil passing through Sacramento on their way to Benicia each day on a busy commuter corridor, and within a quarter-mile of 27 schools, ESA found no significant risks. The Sacramento Bee reported that the ESA study 
"minimizes risk from oil trains."
"Cappio has presented ESA as the only organization capable of reviewing the evidence, but she didn't even talk to local public health experts with national reputations who want to do this work," said Kaufman. "We can't trust the city's evaluation process with Cappio and her handpicked consultant in charge."
Not all environmental groups share the same concerns about the ESA study, however. The local chapter of the Sierra Club said they couldn't comment on any possible conflicts regarding ESA or city staff, but that time is running out for Oakland to take action, and a delay could do more harm than good.
"The people of Oakland have been waiting for over a year for the city council to protect their health and safety by banning coal exports," said Brittany King of the Sierra Club's San Francisco Bay Chapter. "The current timeline makes it possible for the council to meet all their deadlines and vote on an ordinance to ban coal before the summer recess. If we delay even further, this process could get pushed past the election, denying voters the opportunity to know where their councilmembers stand on this crucial issue."