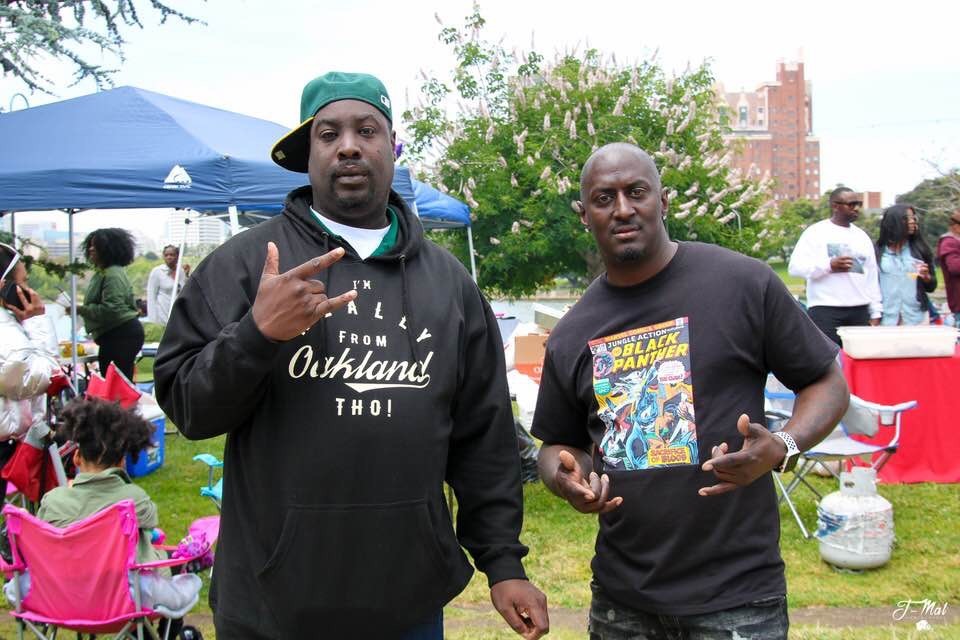 Kenzie Smith never thought that barbecuing at Lake Merritt might lead to a future role in public office. Smith is one of the two Black men who was the target of a white woman (now known as "BBQ Becky") who called the police, leading to protest barbecues and references on
Saturday Night Live
.
Oakland Councilmember At-Large Rebecca Kaplan announced today that she's recommending and nominating Smith to the Parks and Recreation Advisory Commission. "He has a deep commitment to the Oakland community and a track record of public service and philanthropy," she wrote in a statement.
Smith said he's excited by the prospect. "I'm not going to let someone else have a 'BBQ Becky,'" he told the
Express
.
The Parks and Recreation Advisory Commission reports and makes recommendations to the city council on Parks and Recreation policies. The commission consists of 11 seats, appointed by the mayor and council to represent the citizens of Oakland.
Smith, a lifelong Oakland resident, community activist, and founder of Dope Era Magazine, said there's a lot he wants to accomplish. He hopes to start a nonprofit that will employ youth during the summer, including keeping the Lake Merritt area clean.
The recommendation will go to the mayor, who'll have to approve it.