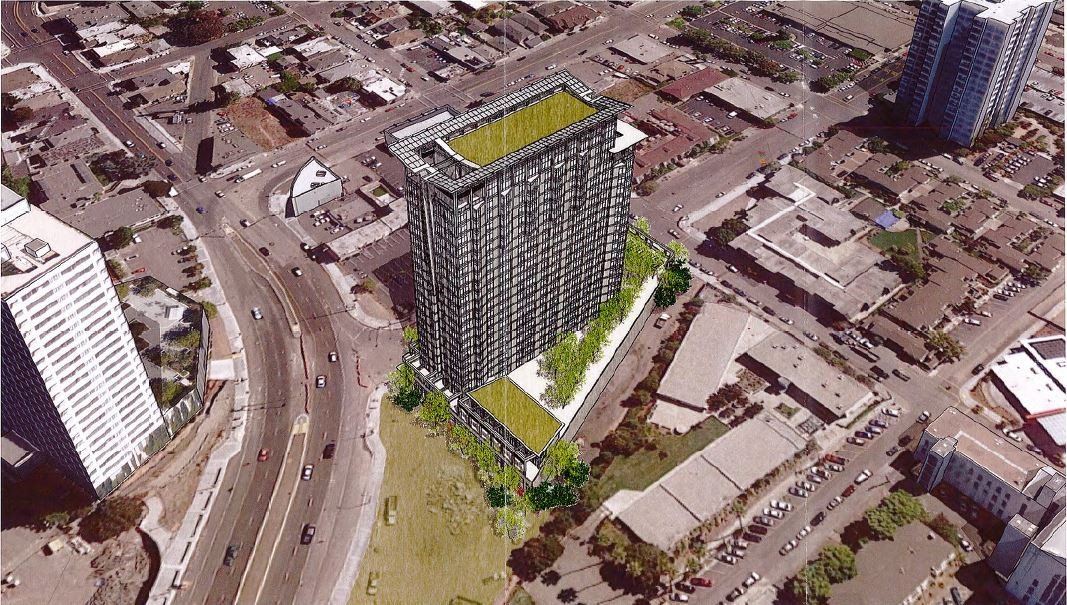 The Oakland City Council will decide tomorrow night whether or not to sell approximately one acre of land near Lake Merritt for a controversial luxury condo project. The tower's developer, UrbanCore, argues that by adding 298 units of housing to Oakland it will be alleviating some of the city's intense demand for residential space, thereby cooling the hot rental market. Opponents of the project argue that the city should not sell public land for luxury housing, and that the process to hand over the valuable real estate was too secretive.
Critics of the luxury tower are likely to make one more argument tomorrow night: the city's proposed sale price for the land is far too low.
See also:
A Parcel for the People?
See also:
Developer's Campaign Contributions May Have Been Illegal
[jump] In January, Oakland had the 12th Street parcel's value assessed by a third party, Berkeley-based Yovino-Young, Inc. The price came in at $5.1 million. But some say comparable parcels nearby with similar entitlements are selling for much higher prices.
"At 11th and Jackson there is a very similar proposed project with 279 units," said Elissa Dennis, an affordable housing consultant with Community Economics, Inc. According to Dennis, the appraised value of the land at 11th and Jackson was $6.8 million, or $1.7 million over the price Oakland is set to sell the 12th Street parcel to UrbanCore for.
"At 11th and Jackson the value comes out to about $25,000 per unit of housing," said Dennis. "For the proposed 12th Street site it's only $17,000 per unit."
Dennis added that the appraisal for the 11th Street property was conducted six months before Yovino-Young's appraisal for the 12th Street parcel, when the real estate market was arguably cooler and prices should have been lower.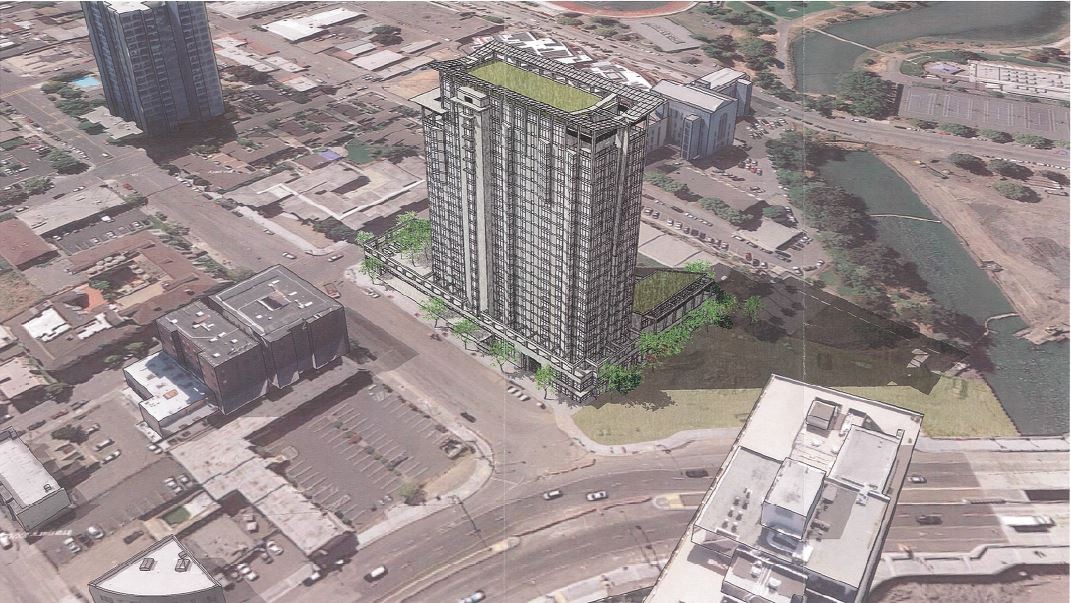 An even more striking difference in appraised land value can be seen when comparing the 12th Street parcel to similar parcels that make up the sprawling Brooklyn Basin project. Less than a mile away, the Brooklyn Basin will include market rate housing units along the Oakland Estuary. But the appraised values of several Brooklyn Basin parcels, estimated in January 2014, are much higher than the 12th Street parcel.
Parcel F, a 1.8 acre slab of land that will have 150 units of housing built on it, was given a price of $7.5 million by Fabbro, Moore & Associates, an appraisal firm in Redwood City.
Parcel G, a 2.7 acre spread that will pack in 315 units, was priced at $15.75 million.
Again, if you divide the price by number of housing units, you get a land value of $50,000 for each home that will be built there.
Peter Overton, the Yovino-Young appraiser who priced the 12th Street parcel for the city said his professional license and contract with the city bar him from making any comment.
His appraisal, however, shows that he closely studied eight other nearby recent land sales in order to estimate how much the 12th Street parcel is worth. For example, at 1900 Broadway, Overton noted the sale of three adjacent parcels in February of 2014 to a developer proposing a 294 unit housing project, similar in size and location to the Lake Merritt tower UrbanCore hopes to build. The total sale price was $4.6 million, about $15,000 per unit.
James Golde, the real estate services manager for Oakland, said he had no reason to doubt the accuracy of the Yovino-Young appraisal. He added that the appraisal was conducted in January of this year, making it relatively fresh, and that it would be unfair to re-appraise the land now in order to capture value from the region's rising real estate market.
"Our point is not that this appraisal is not fresh," said Dennis. We think it's flawed."
Regardless of who is right, it seems unlikely that the Oakland City Council will reopen the appraisal process. At a meeting of the city's Community and Economic Development Committee earlier this month, Councilmember Abel Guillen (who does not sit on the committee) asked that the land be appraised again. Councilmembers Larry Reid and Lynette Gibson McElhaney objected to the proposal which was not approved by the committee's final vote.
[pdf-1]