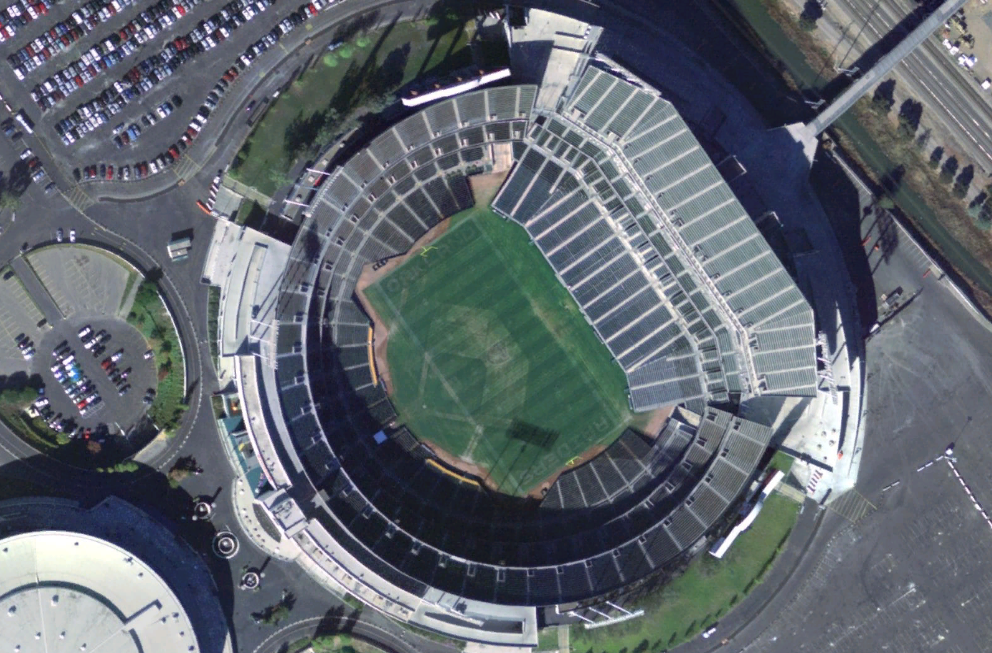 Tomorrow morning, the Southern Nevada Tourism Infrastructure Committee will meet to discuss the Oakland Raiders relocating to Las Vegas.
By now, Oakland fans are probably well aware that team officials have been openly flirting with the Sin City for months. Relocation might seem like a foregone conclusion, with Raiders owner Mark Davis saying at a news conference April 28 that he wanted to turn Nevada "into the silver and black state."
But don't count Oakland out just yet.
The
Express
recently learned that behind-the-scenes action is moving forward insofar as conversation between the Oakland-Alameda County Coliseum Joint Powers Authority and the Raiders.
JPA executive director Scott McKibben has made no secret of wanting to get a new stadium built for the Raiders in Oakland.
And he told the
Express
 this month that the JPA and the Raiders have new and unreleased rendered images of what a Coliseum stadium might look like at 66th Avenue.
McKibben declined to provide these images to the
Express
, though he said owner Mark Davis remains committed to Oakland.
"Mark Davis has told me a number of times that his first option is to stay in Oakland," McKibben said. "I take Mark at his word. I believe him."
McKibben added: "I do know that he feels that it's his responsibility to his team and his family and his shareholders to look at other opportunities if in fact Oakland doesn't materialize."
We'll know more about these other options tomorrow. Look for an Express cover story on the Oakland stadium issue and possible Raiders relocation before the NFL season begins.