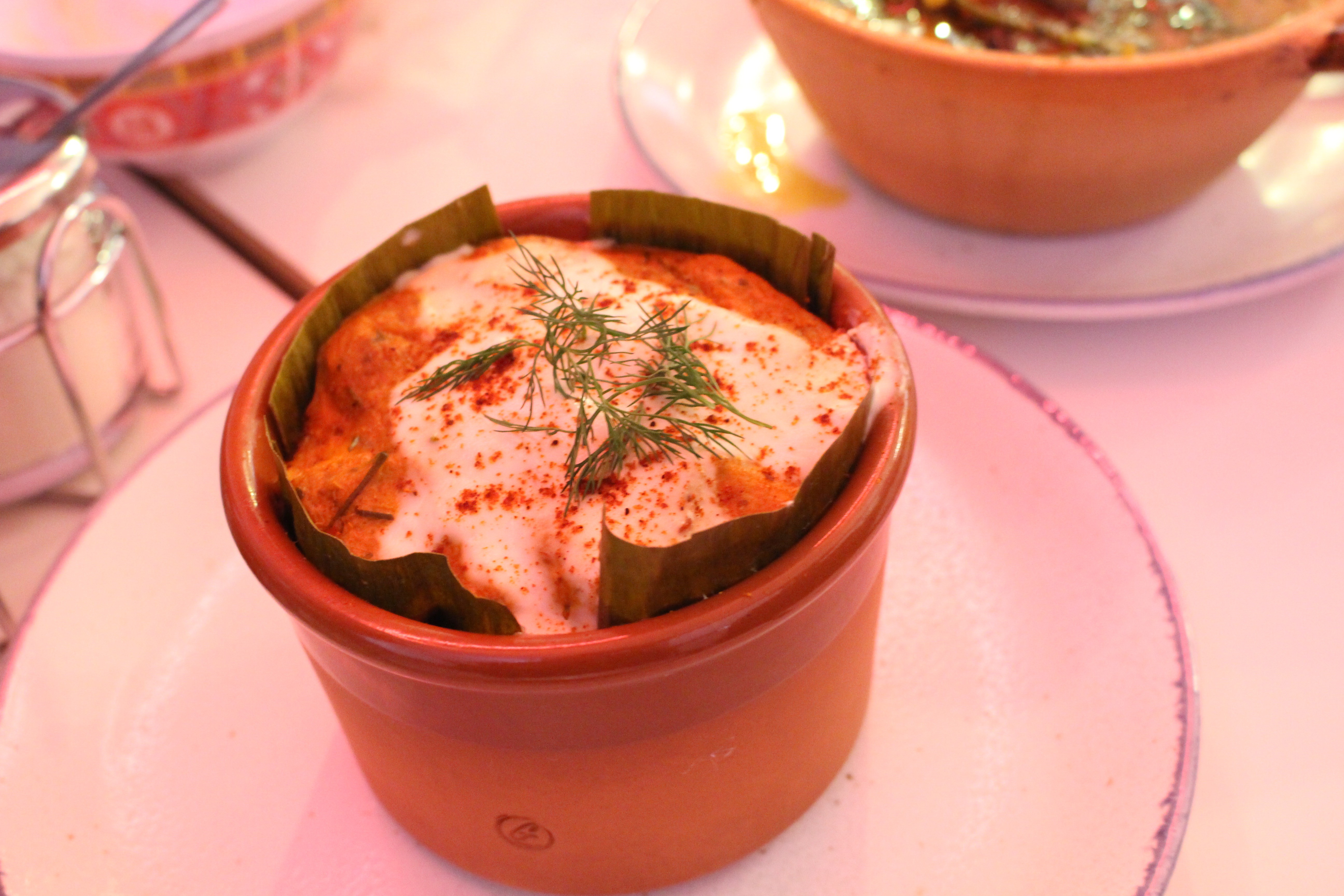 From pop-up to Emeryville kiosk to full brick-and-mortar, the ascent of Nyum Bai has been swift. Nite Yun's Cambodian restaurant softly opens today, with an official debut Saturday, Feb. 17, in the former Half Orange space (3340 E. 12th St., Suite 11) in Oakland's Fruitvale Village.


Yun was born in a refugee camp in Thailand after her parents fled the Khmer Rouge, a brutal regime that killed an estimated quarter of the population in Cambodia. Eight years ago, she returned to the country for the first time and realized that exposing the Bay Area to Cambodia's rich food and music history needed to be her future.


While there are a few Cambodian restaurants in the East Bay already, most of them round out their menus with Thai food or generic stir-fries and leave off many of Cambodia's most popular dishes. Nyum Bai's menu is unusually expansive, traditional, and completely Cambodian — much more so than even her own past pop-ups and year-long stand at Public Market Emeryville.


While lunch will focus on simple one-plate meals, dinner will emphasize family-style feasts — Yun is aiming for a price point of $11 to $15 per person. The menu features a mix of dishes you're likely to see at sit-down restaurants, street stands, family homes, and even weddings in Cambodia. The country's most famous dish, fish amok, comes soft, custardy, and aromatic, with coconut cream and kroeung, the Cambodian spice paste used to flavor just about everything.

Other staples include prahok kitss, a funky pork dip with coconut milk and prahok, Cambodia's fermented fish paste; koh, caramelized pork belly with hardboiled egg and palm sugar; and kuri saramann, a velvety Muslim-Cambodian curry featuring braised short ribs, peanuts, and cardamom. There will also be weekly specials, house-made desserts, and drinking snacks to pair with local beers on tap.


The cozy space has been completely renovated and now wears a contemporary yet retro look with pops of pastel pink and blue. Surfy Khmer rock tunes from the '60s blare on the speakers. There's also a lot of outdoor seating, though you'd be remiss to not stare at a wall displaying original Khmer album covers — an homage to the artists who were targeted and killed during the genocide.