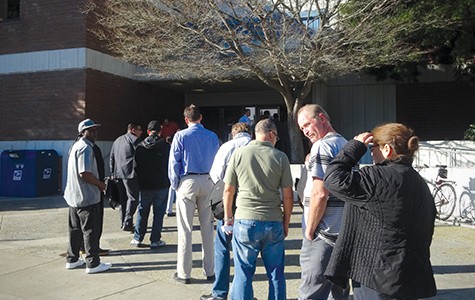 According to records obtained by the
Express
through a Public Records Act request, there is no plan to establish a new shuttle service, or extend existing bus services to connect the Hayward BART station with the Hayward Hall of Justice — despite the fact that the Alameda County Superior Court has proceeded with a controversial plan to consolidate court operations by closing its self-help center located in Oakland's Rene C. Davidson Courthouse, just blocks from BART's Lake Merritt Station, and re-locating hearings for all eviction lawsuits to Hayward.
The court's consolidation plan, which went into effect on April 4, has drawn criticism from Oakland City Attorney Barbara Parker, the City of Berkeley's Rent Board, and numerous legal advocates who say it disproportionately harms low-income people by making the court geographically inaccessible.
See also:
Tenant Advocates Decry Court Move.
[jump]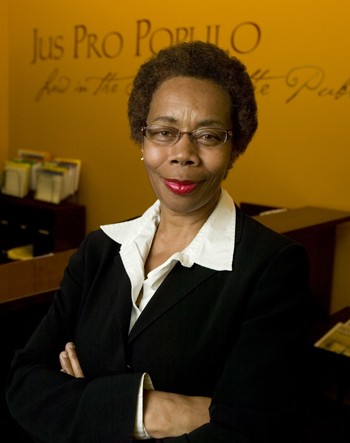 In a December 30 letter to Presiding Judge Morris Jacobson, Parker wrote that "the relocation of these critical court functions to Hayward will severely and disproportionately impact the more vulnerable populations of our county." Parker requested that eviction cases continue to be heard in Oakland because many of the county's low-income renters live in Oakland and Berkeley.
Parker also objected to closure of the self-help center in Oakland's Rene C. Davidson Courthouse. The self-help center assists people in understanding and navigating the court system and is used by many people who can't afford to hire an attorney. "Having only one self-help center in a location that is not easily accessible by public transportation will limit its use by the very people who need these services," wrote Parker.
Parker also recently sent an appeal to Governor Jerry Brown asking for his help. In
a March 28 letter
to Brown, Parker asked that he contact the court system to request that eviction cases not be relocated solely to the Hayward courthouse, and that the Oakland self-help center remain open.
"The Court's decision was not widely publicized to allow adequate opportunities for public input, and it will make it more difficult for low-income Alameda County residents to have equal access to justice.

We would sincerely appreciate any help that your Office can provide to ensure equal access to courts for low-income Alameda County residents, including but not limited to sending a letter to the Court supporting Oakland's request."
In response to these criticisms, Presiding Judge Morris Jacobsen said that the court has been working with AC Transit to set up a free or subsidized shuttle service that would transport people from Hayward's BART station to the courthouse, which is over one mile away.
But Anne Fudge, executive coordinator within AC Transit's office of general counsel, told the
Express
that "to date, the [AC Transit] does not have records of any plans for new shuttle or buse services or expanded shuttle or bus service to the Hayward Hall of Justice."
In response to a records request, AC Transit provided the
Express
 with
eighteen pages of emails
sent between Chad Finke, the court's executive officer, and AC Transit officials back in February and March. The emails show that court and AC Transit officials communicated about a possible new or expanded bus service to the Hayward Hall of Justice, but that ultimately there is no plan in place.
Instead, AC Transit's director of service development and planning, Robert del Rosario, wrote in an email to Finke that AC Transit would work with the court to advertise AC Transit's existing services to court patrons.
Del Rosario did write in a separate email that AC Transit has been planning for a while now to increase the frequency of two existing bus routes that connect from BART's Hayward Station and the South Hayward Station. But these plans were in place before the court consolidation plan was announced.
Representatives of the Alameda County Superior Court did not respond to an email seeking comment for this story.