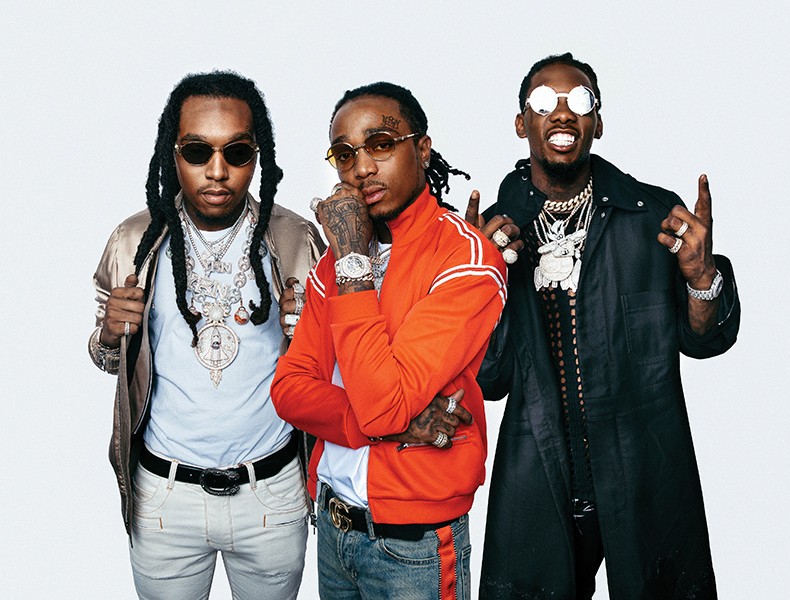 Manic Relapse
Every year for the past six years, an international cast of spiky punks descends on Oakland with guitars and studded leather kombucha koozies for the subcultural summit known as Manic Relapse — a festival of the rawest in serrated punk and hardcore known to lend select West Oakland backyards the atmosphere of a Mad Max reenactment. This weekend's installment of Manic Relapse features cult legacy acts such as Irish power-pop group Protex and storied English anarcho outfit Antisect in addition to a host of upstart groups hailing from three continents, with a particular emphasis on Spanish-language punk (recommended: Belgrado and Orden Mundial from Spain). Main shows on Friday and Saturday occur at the Oakland Metro Operahouse, with an art exhibition and market for punk wares before Sunday's gig at Eli's Mile High Club. The locations for Friday and Saturday's after-shows — likely to be riotous, considering past years — are "ask a punk." — S.L.
Apr. 27-Apr. 29, $10-$35, various venues, Oakland, Facebook.com/ManicRelapseFest
MUTEK.SF
Electronic music festival MUTEK first launched in Montreal in 2000 and now organizes editions in Mexico City, Barcelona, Tokyo, Buenos Aires, and Dubai. This May, MUTEK comes to the United States for the first time with a multi-day, multi-venue version across San Francisco. It promises to be a heady mix of live performances, art installations, audiovisual works, panel discussions, food, and the spirit of the underground. The fittingly international lineup includes Jamaican digital dancehall group Equiknoxx, Los Angeles sound artist Tim Hecker, and Luxembourg experimental pianist Francesco Tristano. — J.B.
May 3-6, $250 full pass, $20-$70 single day, various locations, San Francisco, MUTEK.org
Blurry Vision
Blurry Vision is a brand spanking new festival coming to Oakland's Middle Harbor Shoreline Park courtesy of Goldenvoice this May. The lineup is just as impressive as the gorgeous and breathtaking views of the bay from the park (weather permitting). Grammy-nominated SZA and Migos are set to headline Saturday and Sunday, respectively. Other artists slated to perform include Roy Woods, part of Drake's record label OVO, and Kendrick Lamar protégé Isaiah Rashad. No Bay Area music festival is complete without some local talent — our girl Kamaiyah will take the stage on Sunday. In addition to being a relatively affordable option in comparison to other festivals, Blurry Vision will donate $1 from every single day pass and $2 from every two-day pass to Oakland-based charities Serenity House, the Khadafy Washington Foundation, and the Mentor Project's Mack to Africa program. — A.R.
May 12-13, $185 two-day pass, $99 single day, Middle Harbor Shoreline Park, 2777 Middle Harbor Rd., Oakland, BlurryVisionFest.com


BFD
Fans of Live 105's annual BFD were shocked when the newly renamed Alt 105.3 radio station made this year's festival announcement. Not only did the month change, but also the venue: BFD was typically held in early June at Shoreline Amphitheatre. This year, it was moved to Concord in May — the same day as Blurry Vision — and some fans are not pleased. While others seem unhappy with the new location, Alt 105.3 music director Aaron Axelsen assured it will be back at Shoreline in 2019. The 25th edition of BFD will feature Blink 182 as well as AWOLNATION, the War on Drugs, Judah & the Lion, and Cemetery Sun. Another change: Instead of the typical four stages, there will be one rotating stage, which means attendees will be able to stay in their seats without having to roam around. — A.R.
May 13, $44-$84, Concord Pavilion, 2000 Kirker Pass Rd., Concord, Alt1053.Radio.com/BFD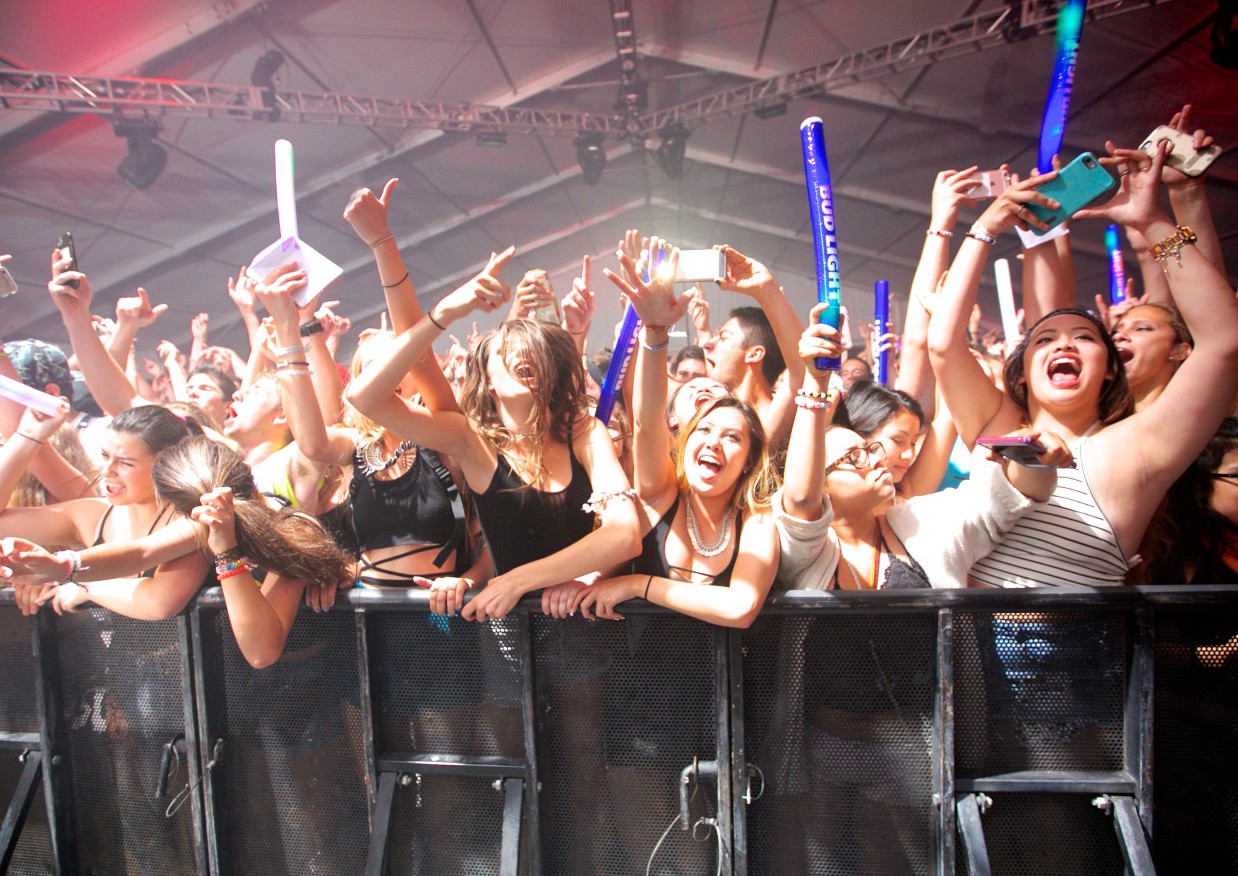 BottleRock Napa Valley
Wine country's biggest music festival will feature headliners English rock band Muse on Friday, Las Vegas prodigal sons The Killers on Saturday, and big-time Grammy-winner Bruno Mars on Sunday. If you're already planning your trip, Saturday seems to have the most scheduling conflicts, with concertgoers having to decide between Lukas Nelson & Promise of the Real or Michael Franti & Spearhead, who are slotted for the same time — or running from seeing E-40 to catch Snoop Dogg's full set. BottleRock is also known for its popular culinary stage, and this year, expect the likes of Green Day's Mike Dirnt and actor Jesse Tyler Ferguson to pair up with chefs such as Chris Cosentino, Ayesha Curry, José Andrés, and even Martha Stewart. The festival is sold out, but you can still snag previously purchased passes through BottleRock's official ticket exchange website. — A.R.
May 25-27, $379+ three-day pass, $139+ single day, Napa Valley Expo, 575 3rd St., Napa, BottleRockNapaValley.com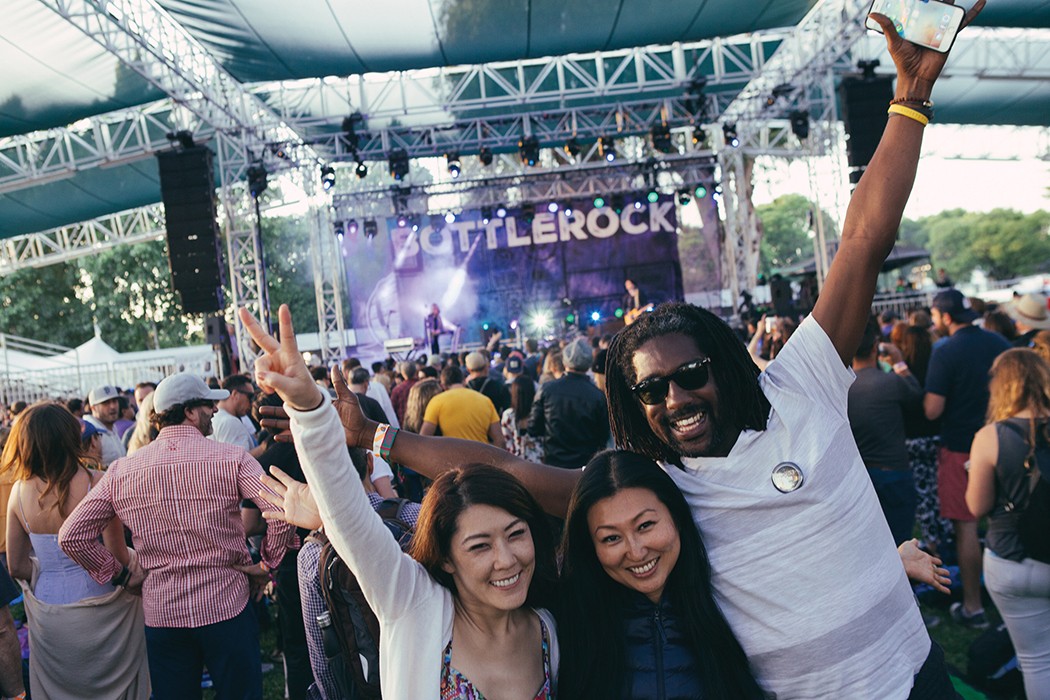 Burger Boogaloo
Oakland's very own trash-music fest Burger Boogaloo returns for its sixth year with headliners Devo and The Damned. Last year, NRBQ was the left-field show-stealer; this year it's likely to be Mudhoney, beloved grunge godfathers who managed to escape the '90s without falling victim to the Dickensian misfortune that's befallen nearly all of their contemporaries. The big names are new, but Boogaloo mainstays like Hunx and His Punx and Quintron and Miss Pussycat will be returning alongside the original trash maestro John Waters, who will bless the proceedings as Master of Ceremonies once again. Soak up the tall boys of PBR with tasty grub from local vendors — vegans included — and don't forget the sunblock if you decide to leave your leather jacket at home. — B.B.
June 30-July 1, $169 weekend pass, $99-$125 single day, Mosswood Park, 3612 Webster St., Oakland, BurgerBoogaloo.com
Fillmore Jazz Festival
For the 34th year, more than 100,000 visitors will funnel into San Francisco's historic Fillmore district for the largest free jazz festival on the West Coast. Groove to live music on multiple stages across 12 city blocks from morning until sundown. This edition's lineup has yet to be announced, but don't expect to see hours of instrumental jazz trios. Instead, there's usually a mix of cover bands and original acts that are powerful, soulful, and, sometimes, straight-up rowdy. Jazz-adjacent genres such as blues and funk are typically highlighted, too. — J.B.
June 30-July 1, free, Fillmore St. from Jackson St. to Eddy St., San Francisco, FillmoreJazzFestival.com
Outside Lands
The Bay Area's biggest music festival returns for its 11th year with a historic lineup: For the first time, two of the three headliners are women. Powerhouse singers Florence + The Machine and Janet Jackson are joined by R&B crooner The Weeknd at the top of the lineup, as well as rapper Future, eclectic singer-songwriter Beck, and Carly Rae Jepsen of "Call Me Maybe" fame. Compared to past years, the indie rock-, pop-, and electronic-heavy lineup is even lighter than usual on hip-hop, but local favorites SOB x RBE and Caleborate should represent the East Bay well. Plus, it's hard to beat Outside Lands' selection of food, drinks, comedy, and other extras. — J.B.
Aug. 10-12, $375, Golden Gate Park, San Francisco, SFOutsideLands.com
Sonoma Harvest Music Festival
The promoters behind BottleRock launched this new two-day event specifically for folks who love live music but hate the overwhelming, 40,000-person crowds that come with most major festivals. Instead, Sonoma Harvest will be capped at a reasonable 3,000 people who are pumped to see Americana and indie folk bands — the Avett Brothers, the Head and the Heart, Lake Street Drive — in a gorgeous, wine country setting. It's already sold out but the festival website has an easy-to-navigate ticket exchange for when pass-holders change their plans. — J.B.
Sept. 22-23, $255+, B.R. Cohn Winery, 15000 Sonoma Hwy, Glen Ellen, SonomaHarvestMusicFestival.com