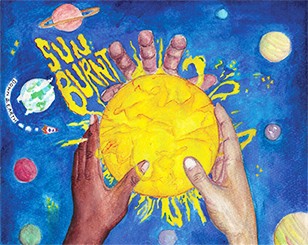 Down 2 Earth,
Sunburnt
(Friend Card)
The Bay Area's rap scene currently favors mob-inspired lyrics and post-hyphy beats, but Down 2 Earth counts the Hieroglyphics and Souls of Mischief as sonic forefathers. Consisting of rappers and producers Azure, Clyde Shankle, and Dayvid Michael — who hail from Pinole, Berkeley, and West Oakland, respectively — the group's new EP, Sunburnt, includes five tracks that take on the theme of summer. "We recorded this in the summertime and we wanted to capture the spirit of all of that," Dayvid told the Express. Booming beats, strums of stand-up bass, and voluble verses buoy tracks "Effervescent" and "Levitate." But the warmth of summer can also lead to a dangerous lethargy, hence Sunburnt.
On that end is "Nitemares," the EP's best track, which starts off with an ominous and based introduction from Dayvid set to the familiar thump of hyphy. The song quickly evolves into a dark and minimalist East Coast Nineties beat sporting classic 808s and a pace that's smartly calibrated by Miles Medina on turntables. "Nitemares" perfectly showcases the chemistry of the three rappers, who seamlessly trade verses and hooks — a dynamic that also translates to their live shows.
Sunburnt follows Fair Share, Down 2 Earth's full-length release from earlier this year. Recorded in Oakland, Sunburnt is the fruit of a wave of productivity ushered in by the group's new studio space in Jingletown.
"No matter how crazy you feel at the time [you're recording], there's someone who's going to resonate with it," Dayvid said about how the group stays true to its sound. "Somebody needs that. Somebody's going to fuck with that." — R.G.
Down 2 Earth's Sunburnt is available on Apple Music, Spotify, and SoundCloud. The group will be performing at IAMSummer's stop at the Fox Theater (1807 Telegraph Ave., Oakland) on Saturday, Sept. 9. 8 p.m., $29.50. D2E3D.com.
Spellling,
Pantheon of Me
(self-released)
Spellling is the moniker of Berkeley-based musician Tia Cabral, a self-taught musician who writes, produces, and mixes her own songs. Her debut full-length, Pantheon of Me, which will be released next month, features seven revised and remastered tracks from her debut EP of the same name, plus six new tracks. It came together over the past year as Cabral developed her technical abilities. "Some of the earlier songs I recorded with technology that I didn't know how to use very well," she explained.
Spellling's songs largely consist of looped and distorted vocals alongside measured guitar and keys that alchemize into moving, full-bodied compositions. "A lot of it was not coming from a musical background necessarily," Cabral said. Using her voice as an instrument was an accessible and instant way to build songs, she explained.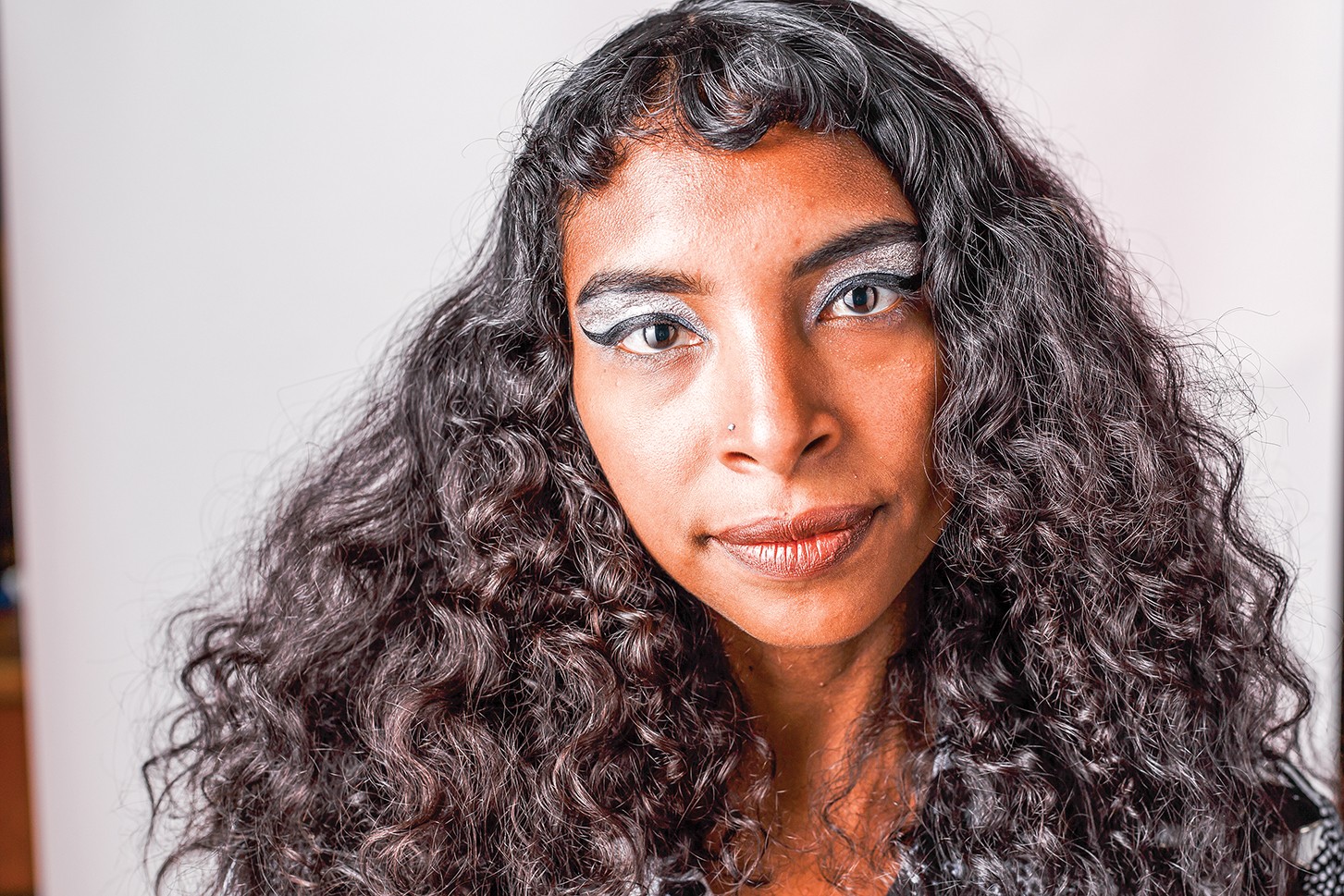 In "Blue (American Dream)" — for which she recently released a music video directed by rising talent Jasdeep Kang — Cabral's vocals fluidly coil around the looped and progressing melodies. Cabral, who is also an educator and visual artist, credits her collaborations with other women of color artists in the East Bay as a driving force of her work. "I was just blown away by her intuitive ability to create this sound into a visual story," she said of working with Kang. The video explores American identity and reflects Cabral's own meditation on the subject. "I think about dualities a lot particularly those parts of my identity that feel like they have to be separate. Being Black and being American. Being a woman and also a being that doesn't feel like a gender," she said.
In the loop pedal, Cabral has found the perfect tool to emulate the rhythms of her internal meditations. "It was really fun hearing the circularity of a loop," she said. "Making slight changes over time. It evolves into this giant wave of power." Taking that power from her bedroom studio to the stage was a challenge for Cabral, whose first public performance happened just last year. But through a diligent practice of curiosity and courage, she's arrived at Pantheon of Me, a compelling declaration of self. — R.G.
Spellling's Pantheon of Me will be available on Bandcamp on Sept. 9. Spellling.Bandcamp.com.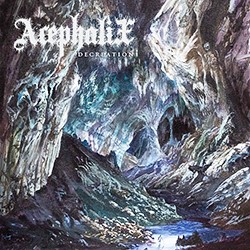 Acephalix,
Decreation
(20 Buck Spin)
Metal may be one of the few music genres that actually celebrates stagnation. Branching out is considered unnecessary, or worse, blasphemous. But there is something reassuring about consistency. After taking a four-year break, the Bay Area's Acephalix — featuring members of Vastum, Necrot, Depressor, and other bands — returns with new album Decreation, picking up where 2012's Deathless Master left off. The band plays a particularly crusty, d-beat-inspired form of Nineties-era death metal. Dan Butler's vocals sound like the Balrog gargling with lava. David Benson's a monster on the drums, switching between rhythmic patterns with laser-like precision and pushing it all forward. Kyle House punctuates his creepy buzzsaw riffs with the occasional wailing solo — the only hint of brightness in this otherwise gloomy affair.
For how dirty Decreation is, it's also surprisingly catchy. "Suffer (Life in Fragments)" has a hooky (though barely decipherable) chorus, and the tremolo picking lodges deep into your brain. Brainoil's Greg Wilkinson fine-tunes the grime, adding surprisingly clarity between instruments.
Despite all the power emanating from this release, the band says they're more about self-deflation than self-aggrandizing. Acephalix is "more open, more willing to get hurt, more vulnerable, mutated, monstrous," Butler told CVLT Nation. (The band's name comes from the word meaning lacking a leader — or a head.) It might be headless, but Acephalix is a beast.
— K.R.
Decreation will be released on CD/LP/digital by 20 Buck Spin and on cassette by Sentient Ruin on Sept. 22. 20buckspin.com