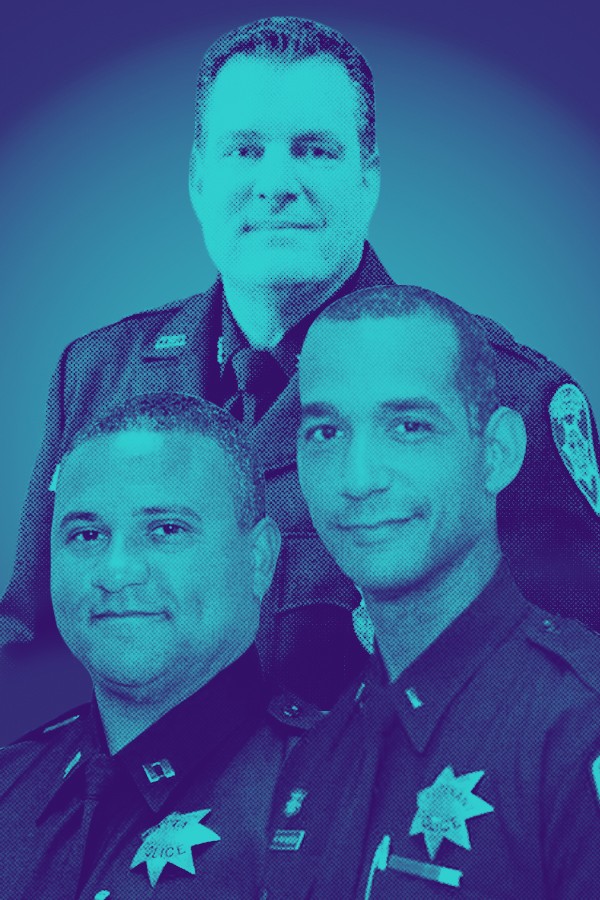 Last week, two attorneys published a damning report that detailed how Oakland Police Department leadership botched inquiries and covered-up shocking sex crimes committed by officers in the "Celeste Guap" case.
Edward Swanson and Audrey Barron, who were appointed by U.S. District Judge Thelton Henderson in 2016, found OPD's investigations of its own officers to be "wholly inadequate." Former Chief of Police Sean Whent bears the most responsibility, according to their report. Whent allegedly called the case "bullshit," and hid it from the mayor, city attorney, district attorney, and the court-appointed monitor.
And Whent didn't act alone: At virtually every stage, OPD commanders and officers took steps to downplay the allegations, ignore evidence and leads, and prematurely close the case. They also disrespected the victim, who was 18-years-old at the time, but was exploited by multiple cops when she was a minor, and treated her with hostility.
But there's something curious about
the Swanson and Barron report
: None of the cops responsible are named.
Instead, the attorneys only refer to the police who botched and buried the Guap case by their official titles.
The
Express
, however, used public records — including internal OPD personnel orders, emails, phone directories, and investigative documents — to identify most of the officers and top brass referred to in the report.
Here's how it went down, and who's responsible.
A Prematurely Closed Criminal Investigation

In September 2015, after Oakland Officer Brendan O'Brien killed himself, the homicide unit took possession of his suicide note, which included allegations of sex crimes and other misconduct against multiple cops. Homicide also had O'Brien's cellphone, which contained a trove of evidence.
As a result, on September 30, homicide investigators Jason Andersen and Bradley Baker brought Guap to police headquarters for an interview, according to a prior review of the case by the district attorney.
Swanson and Barron reviewed video of this interview, and they found that Guap, although reluctant to cooperate, produced multiple leads for the officers.
But the cops did not pursue the leads. And during the course of the interview, the report states that Baker and Andersen actually blamed Guap for causing O'Brien to kill himself, and they told her she might cause other cops to harm themselves.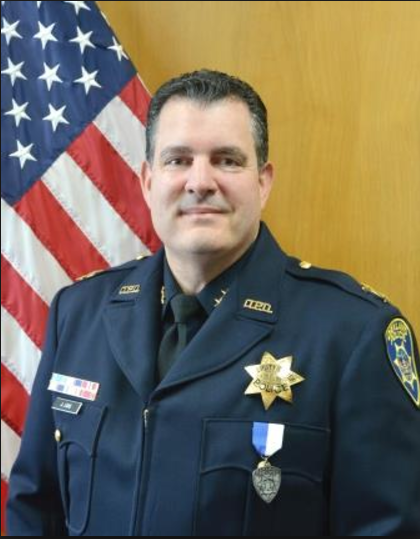 "The victim later identified both of these tactics as ones that made her disinclined to share information," the attorneys concluded.
This caused Guap to begin immediately deleting evidence form her phone. Andersen, the case's lead investigator, at first told her not to destroy the messages. Yet Guap continued — and the two officers didn't stop her. (Baker was eventually able to change the subject of the conversation, and Guap ceased deleting evidence. But it's unclear what was permanently lost.)
Watching this interview in another room was Lt. Roland Holmgren, who was in charge of the homicide unit at the time, according to department records. Alongside Holmgren was as a lieutenant from internal affairs and a sergeant from the special-victims unit. According to OPD records, Lt. Trevelyon Jones was the head of OPD's internal affairs investigations at the time Whent had moved Jones into the division in August. The special-victims unit sergeant at the time is unclear.
None of the supervisors watching the interview intervened or interrupted the investigators, according to the attorneys' report.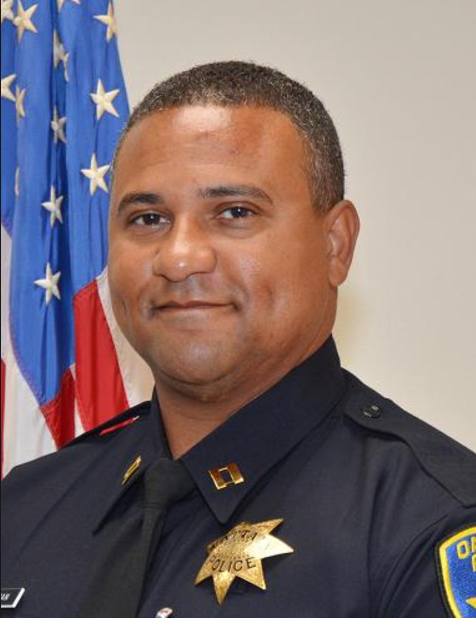 Holmgren later reported to Capt. Kirk Coleman — who oversaw the department's criminal-investigation division — that the interview with Guap hadn't "established all the elements of a crime against any particular officer." Holmgren declined to recommend any further action by homicide. Following this advice, Coleman allowed Holmgren to close homicide's investigation.
During this time, a special-victims unit sergeant told his supervisor, which according to city records was Lt. Kevin Wiley, that they should consider interviewing Guap a second time, but separately. But this never happened. And SVU didn't open its own case — partly because higher ups didn't want the case pursued, according to Swanson and Barron.
Deputy Chief John Lois had been promoted by Whent in August to oversee the Bureau of Investigations, making him Coleman's supervisor and the ultimate authority as to whether any division would take further action after homicide closed the case.
After Coleman spoke to Holmgren, he reported to Lois that "there was nothing to move forward with." The special-victims unit lieutenant, Wiley, concurred. Lois ultimately allowed everyone under his command to close their cases.
"Neither Homicide nor SVU pursued any other investigation of the allege criminal misconduct," the attorneys found.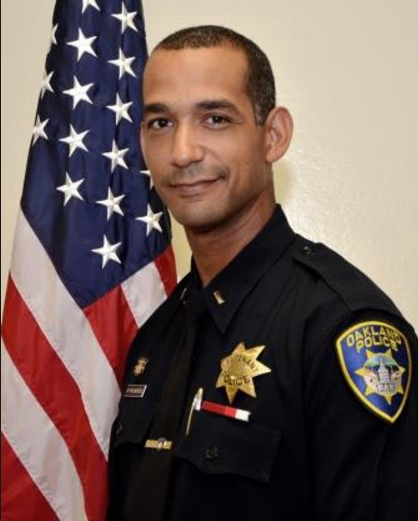 In addition to sweeping the homicide and special-victims investigations under the rug, Lois, Coleman, and Holmgren were responsible for a breach of the department's federal court-mandated reform program.
Although they had evidence of potential crimes committed by members of their department, they chose not to inform the Alameda County District Attorney's Office — an apparent violation of the department's general order 4.1, which specifies that Coleman should have personally notified to the DA about the allegations. This "prevented outside monitoring and support for the investigation," Swanson and Barron wrote.
A Failed Internal Affairs Investigation

After the criminal cases were closed, OPD's internal affairs unit opened a case. But, again, the attorneys found that internal affair's actions were "inadequate."
Multiple sources say internal-affairs investigator Sgt. Mildred Oliver was assigned the Guap case. According to records and sources, Sgt. Tyman Small Jr. was also on it with Oliver.
Oliver called Guap and requested an in-person interview, but Guap declined. However, in a subsequent phone interview Oliver was able to interview Guap. But the court's attorneys — who reviewed tapes and notes of this conversation — found that the seargant's "tone alternated between frustrated, angry, and patronizing," and that she "did not ask follow-up questions that could have led to additional information."
One internal-affairs investigator later referred to Guap as a "whore" during an interview with an officer accused of exploiting the teenager.
Later, when Guap called internal affairs in November 2015, offering to share more information, neither Oliver or Small, nor anyone else in the division, called her back.
The court-appointed attorneys wrote that Oliver and Small's lieutenant and captain also pressured them not to conduct a rigorous investigation.
Jones, who city documents indicate was one of Oliver and Small's supervisors at the time, "did not identify the sexual misconduct investigation as a case worthy of close supervision," the attorneys found.
His supervisor, Capt. Donna Hoppenhauer — who was in charge of all internal-affairs investigations and reported directly to Whent — also did not send a signal to Jones and his sergeants that the investigation was "highly important."
For example, when Hoppenhauer was presented with a draft of the internal-affairs report, she suggested adding that the officers' criminally and ethically questionable behavior had been conducted on personal cell phones. She and Jones and other internal-affairs supervisors took steps to "limit the scope of the investigation to only on-duty conduct," leading to the omission of serious crimes and other misconduct.
Internal affairs' inadequate investigation was winding down, and would have quietly been closed, had it not been for rumors that reached federal court monitor Robert Warshaw.
Warshaw briefed Judge Henderson in March of last year about the disturbing sex-crime allegations and the case was re-opened as both a criminal and administrative matter.
A new lieutenant in internal affairs, Alan Yu, was assigned to takeover the inquiry. And OPD's special-victims unit reopened its case with Lt. Jill Encinias leading.
This time, with the court monitor guiding the investigators, widespread police misconduct was uncovered. Twelve current and former OPD officers were disciplined. Four were criminally charged.
Where Are They Now?

Did the leaders and officers who botched and buried the original investigations face any consequences?
When asked about these individuals and their current assignments, an OPD spokesperson referred the
Express
to the city administrator's office. The city administrator's staff did not respond, however.
Sergeants Oliver and Small are currently assigned to patrol.
Whent resigned last year, of course — and he faced no administrative penalties or criminal charges. Schaaf accepted Whent's resignation.
Hoppenhauer no longer leads internal affairs, but it's unclear whether she's facing any charges of misconduct. A recent roster says she's assigned to the department's medical unit.
Jones was the subject of an unrelated internal-affairs investigation involving allegedly racist text messages. He's currently assigned to OPD's Ceasefire unit.
Baker still works in homicide, according to an OPD roster from April, and Andersen now works in patrol.
Coleman currently leads internal affairs.
Holmgren was promoted this year by new Chief Anne Kirkpatrick to the rank of captain. He now leads OPD's criminal-investigation division.
And Kirkpatrick promoted Lois to Assistant Police Chief, the second-highest-ranking post in the department.
Correction: A 2015 Oakland Police Department directory obtained by the
Express
listed Sgt. Paul Bernard as overseeing vice/child exploitation within the special victims unit. Today, however, OPD provided the
Express
with a document citing Bernard as "290 Enforcement Detail," which is also part of the SVU unit. The department did not provide the
Express
with further information to positively identify the SVU sergeant who was present during Guap's September 2015 interview, however. The department's document did confirm all of the other officers' assignments described in this report.